Production Line Optimization Solutions
Daifuku's tailored proposals are based on a wealth of experience and
proven technology supporting the automotive industry.
Let Daifuku support your drive for greater productivity.
Daifuku can help with
production line automation
even for companies
without a dedicated planning and design team.
Consulting

Engineering

Equipment procurement, construction, adjustment
Full turnkey support,
from factory planning and initial analysis
to automation equipment installation

Daifuku
Factory Planning Consulting

Daifuku's services include feasibility studies (FS) for new factory constructions, simultaneous product engineering (product SE; designing with input from production preparation and manufacturing departments), and value analysis/value engineering (VA/VE; reducing costs and improving quality from the design stage). Our proposals are designed to lay the groundwork for new processes essential for manufacturing in any field, including not only automobiles but also agricultural machinery, construction equipment, home appliances, and housing.

Daifuku
Factory Planning Consulting

• Site surveys and analysis




• Concept creation support




• Investment planning

• Planning input from automobile

production specialists




• Visualization of current production

statuses




• Logistics system plan optimization

Daifuku
Process Planning
Engineering

With consideration for overall production balance, Daifuku offers extensive process-specific services including creating layouts, recommending equipment specifications, creating design drawings, selecting equipment, and managing the processes themselves. Daifuku uses 3D simulation tools to perform preliminary verifications and evaluations for improving design accuracy, ensuring products can be completed as quickly as possible. Daifuku also helps keep investment costs low by proposing only the equipment that meets the necessary functions.
Automation analysis in automobile body transfer process
Automation analysis in door removal process

Daifuku Automation Equipment
Procurement, Construction, and Adjustment

Daifuku performs on-site installation and adjustment in addition to automation equipment procurement and manufacturing. Through digitalization and off-line robot programming, Daifuku can help minimize the time spent on-site during factory startup. Daifuku has extensive experience not only in large-scale site updates but also in getting sites up and running as quickly as possible.
Automobile production line systems
Agricultural machinery production line systems
Proposal Examples
Automatic
nut-tightening equipment
for assembly processes
• Detailed production designing
• General production activities
• Mechanical, electrical, and adjustment work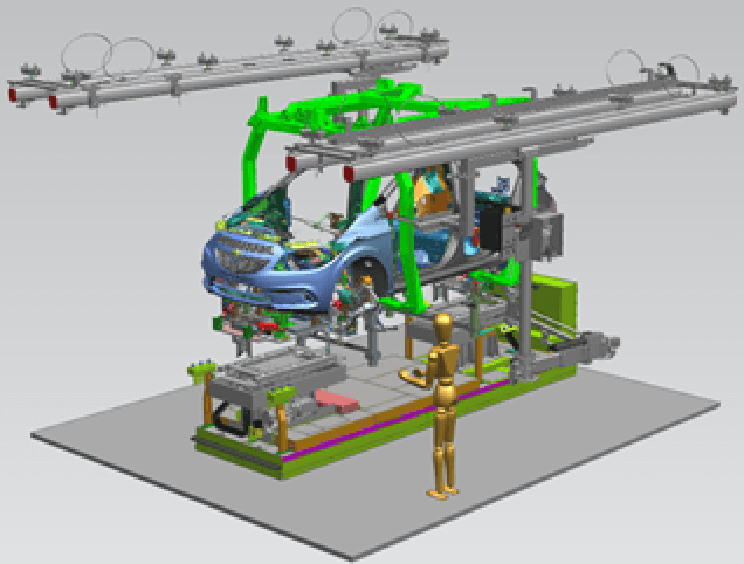 Plastic molded product assembly processes
for new automobiles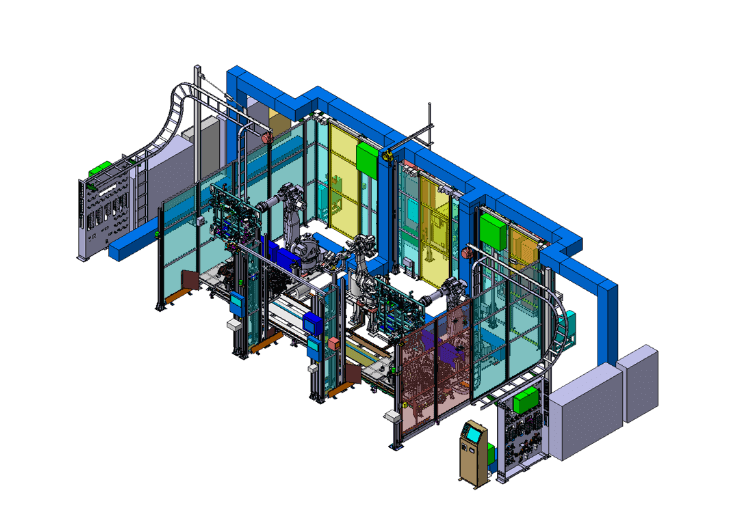 Spare tire mounting equipment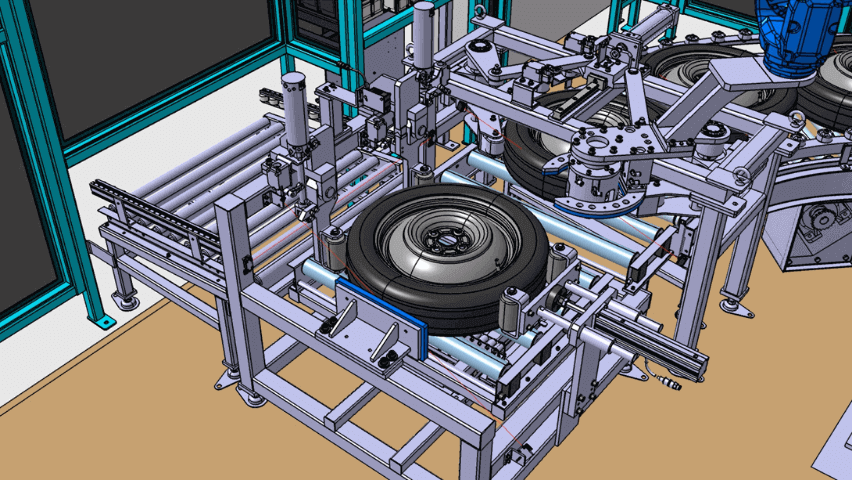 Working Together
Toward Success
The APS Department of Daifuku's Automotive Division provides a wide range of services for the automotive industry and various other fields —from general production preparation to engineering services for optimizing production lines.
POINT 1Consulting with an eye
toward the future
POINT 2Solving problems
using PDCA/OODA
POINT 3Optimizing proposals with LPS
(Lean Production Systems)
Contact
For inquiries about Daifuku's production line
optimization support services