Company Creed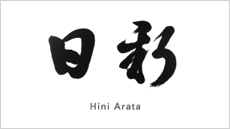 Today we are doing better
than we were yesterday.
Tomorrow we will be growing
ahead of where we are today.
Management Philosophy
Automation that Inspires
Inspire society, deliver prosperity and enhance well-being through our core competence – automated material handling technology.
We will
strive to realize a sustainable society that minimizes burdens on people and the environment, respects human rights, and encourages responsible manufacturing.
work together with customers around the world to create optimal smart logistics solutions that incorporate innovative technologies.
ensure a fair and open corporate culture that respects diversity and allows each individual to excel. Further, we will strengthen our fundamental management practices globally to have a high level of transparency.
Group Code of Conduct
Established: January 2004
Revised: April 2019
This Group Code of Conduct defines the fundamental principles we (all directors, officers and employees of the Daifuku Group) should follow in order to realize the Daifuku Group company creed and management philosophy.
In performing our duties as members of the Daifuku Group, we act faithfully in accordance with this Code under the following Basic Stance.
Basic Stance
We will act in accordance with applicable laws, rules, regulations, social norms and ethics.
We will place safety as a major premise in all aspects of our business activities.
We will remain committed to the creed of "Hini Arata" as we take on new challenges and make changes for the better.
1. Compliance
We will act in good faith and comply with all applicable laws, rules, regulations and social norms of each country in all aspects of our business activities.
2. Safety and health
We will place safety as a top priority in all of our business activities.
We will develop and provide safe, high-quality products and services.
We will strive to maintain and increase the health and well-being of our employees as well as provide comfortable and clean workplaces.
3. Relationship with customers and business partners
3-1. Customers
We will provide the best products and services from the customer's perspective.
We will maintain appropriate quality control and risk management strategies in accordance with applicable standards in each country and region when providing products and services.
We will investigate the cause of any problem or accident that occurs, respond to the problem sincerely and promptly, and take action to prevent recurrence.
3-2. Business partners
We will establish a fair and equitable relationship with our business partners and aim for mutual healthy growth.
We will select suitable suppliers based on quality, reliability, price and other reasonable criteria.
We will not pursue personal interests over the Group's interests; such as receiving personal benefits or convenience in the course of our business conducts.
3-3. Faithful and fair trade
We will comply with applicable laws, rules and regulations in each country and region including competition laws, and conduct faithful and fair trade.
We will comply with import/export laws and regulations applicable in each country and region, and manage our business properly in import and export transactions according to internal regulations.
3-4. Business entertainment and gift-giving
We will comply with applicable laws, rules and regulations in each country and region, act according to social ethics and ensure transparency in respect of entertainment and gift-giving with customers, business partners and other stakeholders.
We will not provide entertainment or carry out gift-giving to domestic and/or international public officials to obtain improper business advantages.
4. Relationship with shareholders and investors
4-1. Disclosure of corporate information
We will strive to enhance disclosure of information and promote communication in order to build relationships of trust with shareholders and other stakeholders.
We will disclose accurate corporate information timely and fairly, and ensure transparency.
4-2. Prohibition of insider trading
We will strictly manage non-public information (insider information) that affects investment decisions concerning our company and affiliated companies, and exercise appropriate caution with regard to the handling of such information.
We will not engage in insider trading or activities that may appear to be insider trading.
5. Relationship with individuals
5-1. Respect for human rights
We will respect the human rights of employees and all other individuals involved in our business activities.
We will prohibit discrimination or disadvantageous treatment based on race, creed, gender, religion, nationality, political opinion, disability or any other protected classification.
We will not permit child labor or forced labor.
We will not excuse any form of harassment.
5-2. Realize the potential of each employee
We will respect the diversity of individuals and create an environment in which each employee can demonstrate his or her full potential.
We will strive to fairly provide opportunities for employee development as needed and as appropriate.
We will strive to expand ourselves and each other's abilities and demonstrate our full potential.
6. Relationship with society
6-1. Environment
We will contribute to the preservation of the global environment through our business operations.
We will develop environmentally friendly products and services, and offer them widely to society.
Each and every one of us will conduct business with a high environmental awareness.
6-2. Local community
We will strengthen cooperation with the local community and various social contribution activities.
6-3. Politics and government
We will deal openly with politicians and governments and maintain transparency in all that we do.
6-4. Antisocial forces
We will stand firmly against "antisocial forces", or organized crime, including groups or organizations that threaten the safety and order of civil society. We will maintain absolutely no relationship with them.
7. Management of corporate assets and information
7-1. Corporate assets protection
We will use corporate assets only for legitimate business purposes and manage them appropriately with clear distinction between company property and the property of private individuals.
7-2. Intellectual property protection
We will strive to develop, maintain and effectively use intellectual property rights and will respect and not unfairly use or infringe any third party's intellectual property rights.
7-3. Information protection
We will recognize the value of our technical information and expertise and appropriately use and manage it.
We will strictly manage information on customers and business partners obtained through business activities and will only use it for legitimate purposes.
We will carefully protect personal information in accordance with all applicable laws and build a structure for the acquisition, management and protection of such information.
We will recognize the importance of information security and strive to prevent information leaks.
8. Avoiding conflicts of interest
We will always act in the best interests of the company.
We will not put individual interests before company interests without company approval.
9. Dealing with violations and recurrence prevention
We will report to our superiors or through the internal reporting system and other available channels when we detect actions contrary to this Code.
We will promptly take corrective actions, investigate the cause and strive to prevent recurrence in response to situations contrary to this Code.