WMS for material handling systems "WareNavi"
Daifuku's WareNavi is the comprehensive warehouse management software (WMS) package created with the know-how and technology developed over 6,000 material handling projects. Supporting material handling system management, task support, progress management, inventory management, and performance aggregation and analysis, WareNavi delivers increased efficiency, and controls and supports all distribution center operations, including receiving, storage, replenishment, picking, sorting, and shipping.
Features
1. Comprehensive package
Based on a wealth of experience creating material handling systems, Daifuku's WMS is designed to support all key processes within a distribution center, including receiving and shipping controls, inventory management, and progress management.
Capable of meeting diverse logistical needs, WareNavi can interface with an array of automated material handling equipment and warehouse operations, including AS/RSs, conveyors, sorting systems, and robots, as well as fixed racking, forklift and manually operated warehouse operations, inspection systems, and order picking systems.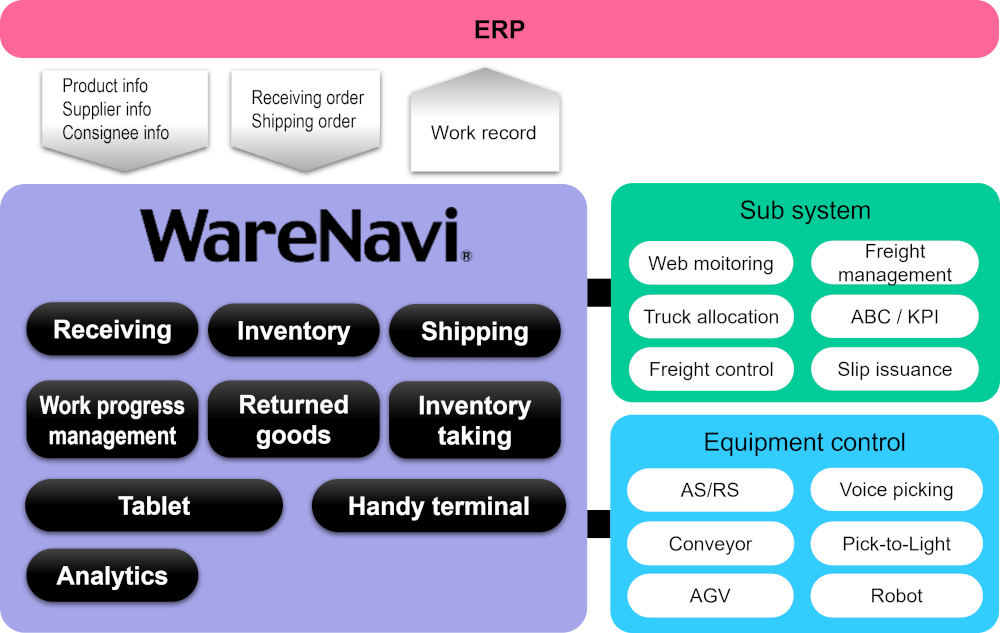 2. Monitoring & analysis
The customizable digital dashboard provides an at-a-glance view of the facility's operation status allowing for early action in case of delays or other problems. This ensures that distribution center operations continue at maximum efficiency.
Work progress monitor

Visualizes work progress by area and operation.

Productivity monitor

Highlights productivity for each area and worker.

System alerts

Monitors and reports errors.

Digital dashboard
3. Business intelligence
WareNavi provides a range of analytics to improve operations, including ABC, workload, and other analyses. Exportable to CSV or Excel, gathered data assists with daily performance management, adjustments to racking layout, and worker allocation planning.
ABC analysis

Workload analysis

Work performance analysis

Inventory turnover
4. Customizable parameters
Even after the system is up and running, operational parameters within the system can be manually adjusted according to on-site needs. The system can quickly adapt to changing circumstance, such as wanting to add more fixed racking or changing receiving inspection methods.
Adjustable parameters
Facility controls
Shipping controls
Area, zone, and rack controls
Label and report form controls
Product controls
Storage controls
Receiving controls
Shipping controls
5. Customizable user permissions
Menu permissions in WareNavi can be customized for each user. This ensures that only authorized menus are shown, preventing accidental access to menus that fall outside of an operator's work scope. The program also supports login verification requirements, including IC cards, color barcodes, and biometric authentication.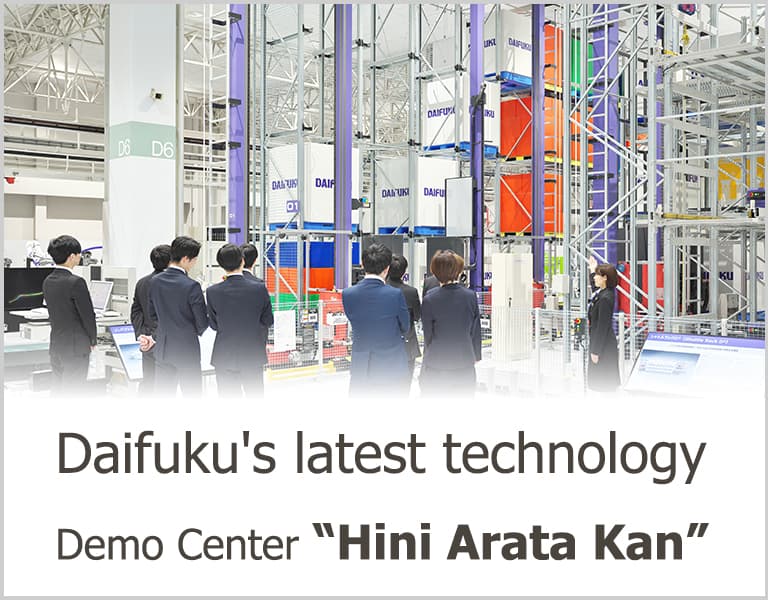 Contact Us
For product inquiries, please reach out to us via our Contact Us page.
Contact Us
Contact Us
For product inquiries, please reach out to us via our Contact Us page.
Contact Us(English)
Contact Us
For product inquiries, please reach out to us via our Contact Us page.
Contact Us(English)