Pallet Shuttle System "Shuttle Rack L"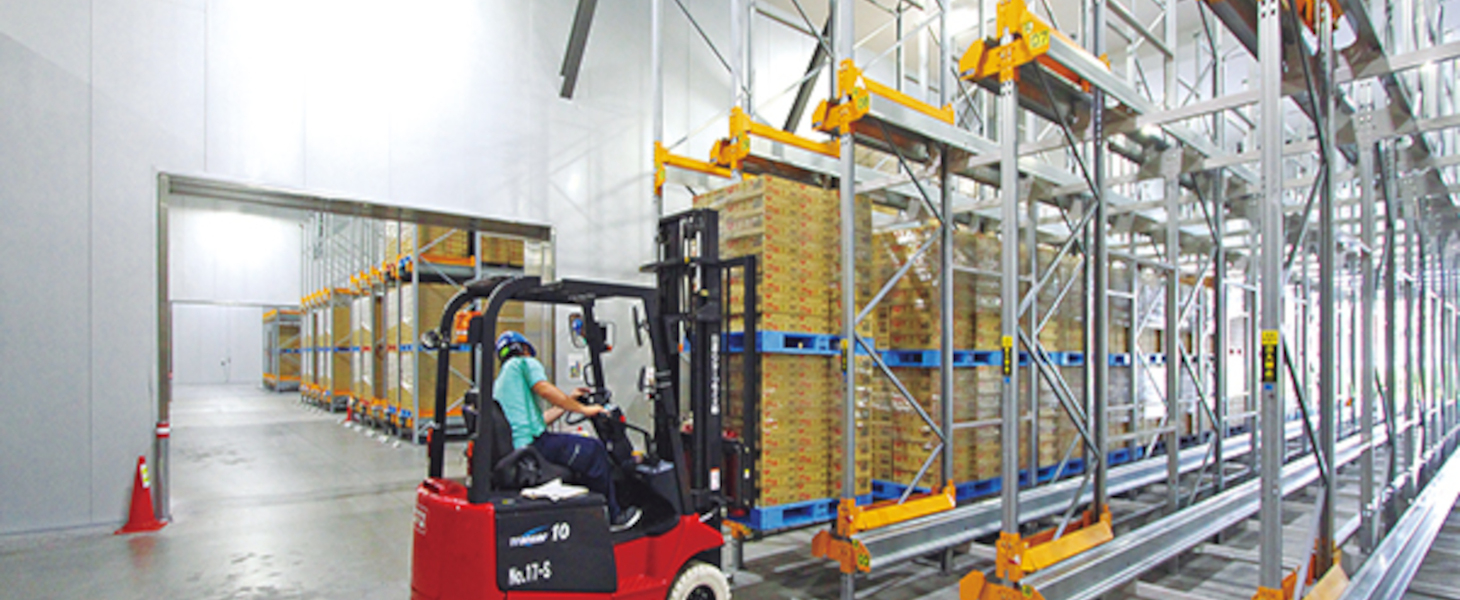 High Density Storage System for Low-Mix High-Volume items
The pallet shuttle system "Shuttle Rack L" is a deep storage system in which pallets are stored and retrieved by a shuttle vehicle running on rails inside a rack. The amount of shuttle vehicles is determined by the volume of load to be handled, and forklifts are used to move the vehicles among storage lanes. It is ideal for storing products with high stock levels per SKU or lot and is available in FIFO and LIFO/FILO configurations.
Shuttle Rack L is typically used for the temporary storage of raw materials and packaging materials in various factories, and for finished product warehouse in food and beverage factories. The system is highly scalable, allowing for the flexible addition of carts and racks as the business environment changes. For smaller lot product storage or case picking requirement, a comparison with Mobile Rack is recommended.
Features
High Space Efficiency, Operation Efficiency & Safety
An efficient layout can be configured in a limited installation space. Since forklifts do not need to enter the aisle like fixed racks, the number of forklift operators can be reduced and the risk of collisions in narrow aisles can be reduced.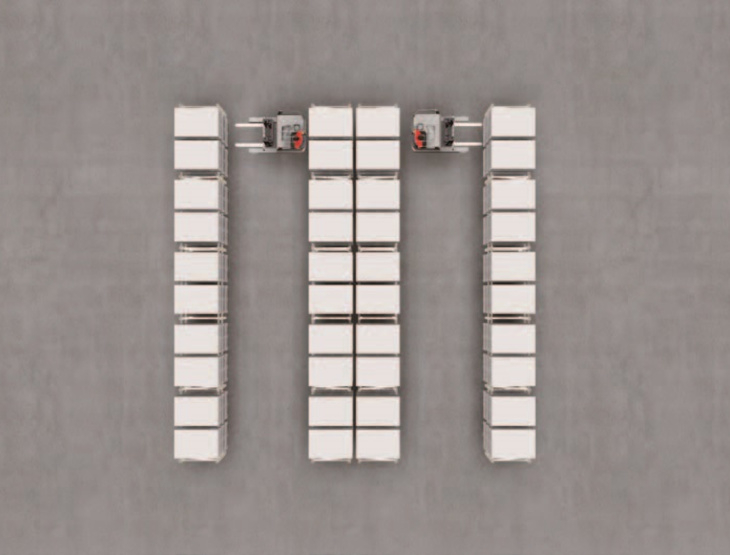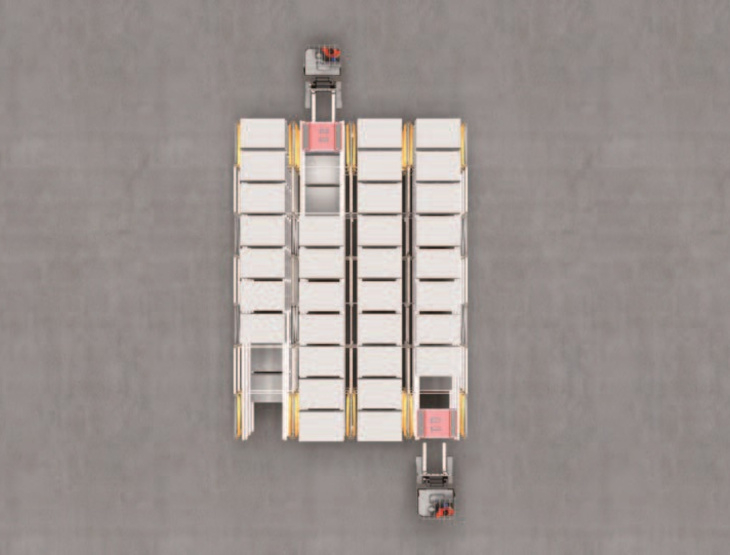 Available for both FIFO and LIFO
Energy Saving
A battery system is applied to the vehicle. By storing regenerative current in the battery during deceleration, the vehicle can achieve 8 hours of continuous operation. This helps to reduce running costs after installation.
Operation Modes
1. Store a single pallet
Store a single pallet in the rack and return to the operator side.
2. Retrieve a single pallet
Retrieve a pallet which is closest to the operator side.
3. Retrieve all
Retrieve all pallets from a single lane.
4. Retrieve [n] pallets
Retrieve specified number of pallets from a lane.
5. Compact Pull
Bring all pallets in a lane to the front side
6. Compact Push
Send all pallets in a lane to the rear side.
7. Send to opposite side
Pass a dolly to the other side of rack.
8. Continuous store
Repeated storage operation.
9. Count stored pallets
Count pallet quantity and display the total quantity on remote controller.
10. Rescue a dolly
Rescue a stranded dolly with another dolly.
Contact Us
For product inquiries, please reach out to us via our Contact Us page.
Contact Us
Contact Us
For product inquiries, please reach out to us via our Contact Us page.
Contact Us(English)