Daifuku seeks to streamline logistics and, as a comprehensive manufacturer and integrator of material handling systems, has been able to achieve significant growth. Under our company creed Hini Arata, we promote Value Transformation that helps enhance the competitiveness of our customers and, in tandem with contributing to the development of society, take up the challenge to enhance our corporate value.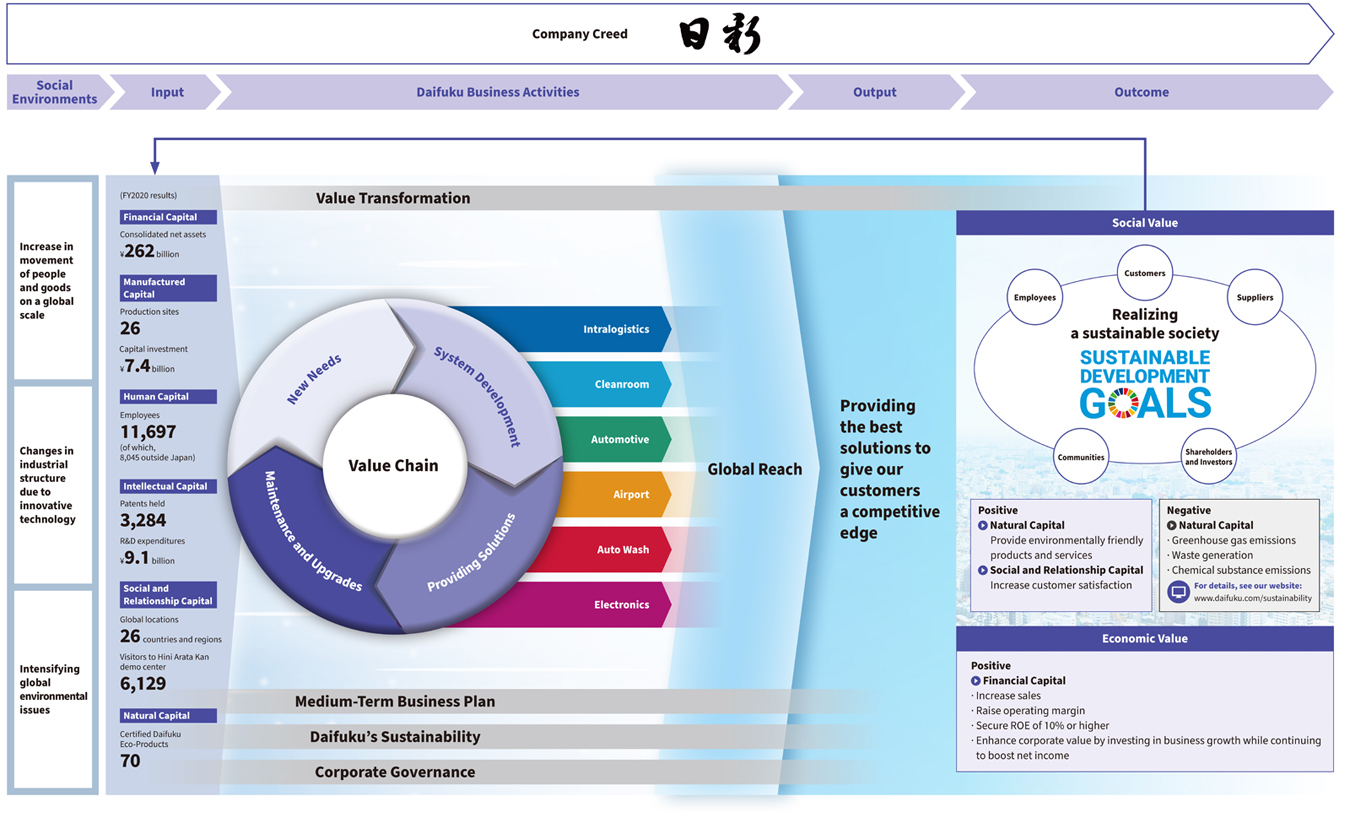 *

Clicking on an image brings up a new window.
Our Competitive Edge
Daifuku has built a comprehensive support structure for customers that includes consulting, design, production, installation and maintenance. We will establish these strengths at a global level toward achieving further success amid fierce market competition.
Daifuku's Sustainability
Paying attention to human rights, the environment, and other environmental, social and governance (ESG) factors as a company that works to resolve social issues, the Group will work as one to carry out sustainability management with a view to realizing a sustainable society and to increasing corporate value.