Food and Pharmaceutical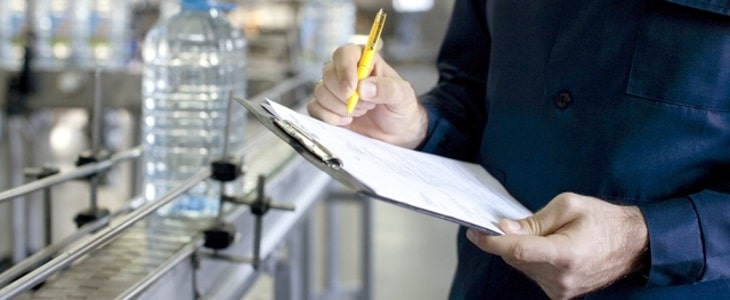 Logistical Automation Inside Factories
The manufacturing industry was an early adopter of optimization through automation. Within the industry, food and pharmaceutical manufacturers have to abide by much stricter rules and regulations, such as the HACCP, GMP, or GDP, compared to what other product manufacturers must follow. While the rules have their differences, the below must be heeded when considering implementing automated material handling systems.
Minimization of the emission, dispersal, and build-up of dust.
Ease of cleaning and maintenance.
Prevention of cross-contamination.
Prevention of human error.
At Daifuku, our material handling systems take the above points into account and provide our customers with optimized, labor-saving processes, such as raw material storage, work-in-progress storage, and finished product storage, as well as the transportation between production and storage.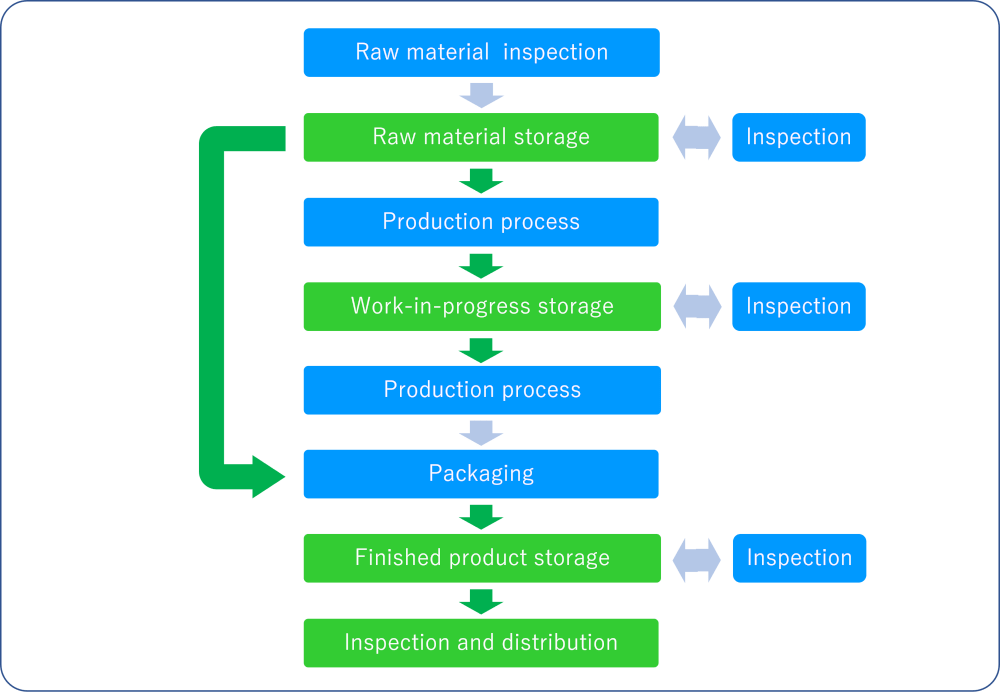 Automation of Raw and Packaging Material Arrival and Storage
Raw and packaging materials that have arrived from suppliers are inspected and then stored in an AS/RS. Afterward, each product lot is inspected. Until a lot is given a pass, it is prevented from moving to the manufacturing process. In cases where the manufacturing process takes place across multiple floors, the AS/RS also acts as an elevator.

If a particularly clean environment is necessary (such as for pharmaceuticals), depalletizing robots will separate each case and individually send them through an air shower. Afterword, a palletizing robot will re-palletize the cases on new pallets for storage in the AS/RS.

Work-in-Progress Storage and Automatic Resupply
Not only for food and pharmaceuticals, but for manufacturing in general, it can become necessary to temporarily store items mid-production due to factory uptime, the varying speeds of different production processes, or because the product requires rest before the next process. For these kinds of cases, by implementing an AS/RS, it becomes possible to temporarily store items and to JIT supply the production line. Compared to horizontal storage, using first-in/first-out (FIFO) storage to supply the production line helps prevent the use of items that fail inspection.

In addition, for certain products it is necessary to let them rest at controlled temperatures and humidity. For example, fermenting yogurt or aging chocolate. By using an AS/RS for these processes, it becomes possible to automatically have individual containers or pallets rest at a certain temperature for predetermined amounts of time. Due to it being unnecessary for personnel or forklifts to enter and exit the area, it is much easier to maintain the necessary storage environment. In addition to food processing, this system can be used in a wide variety of fields such as to maintain freshness of produce, preserve seafood, or in the production of reusable batteries.

Automation of Product Shipping Preparation
Products that are finished and boxed are loaded onto an empty pallet which is then shrink-wrapped and stored. When an order arrives, the pallet is removed and products are loaded into trucks. If done manually, these processes demand a large amount of manpower.
With a combination of empty pallet delivering machines, robotic palletizers, automatic labelers, AS/RSs, AGVs, and other material handling systems, Daifuku provides a comprehensive automation solution for preparing products for delivery. At this stage as well, products can be blocked from shipping until they pass an inspection.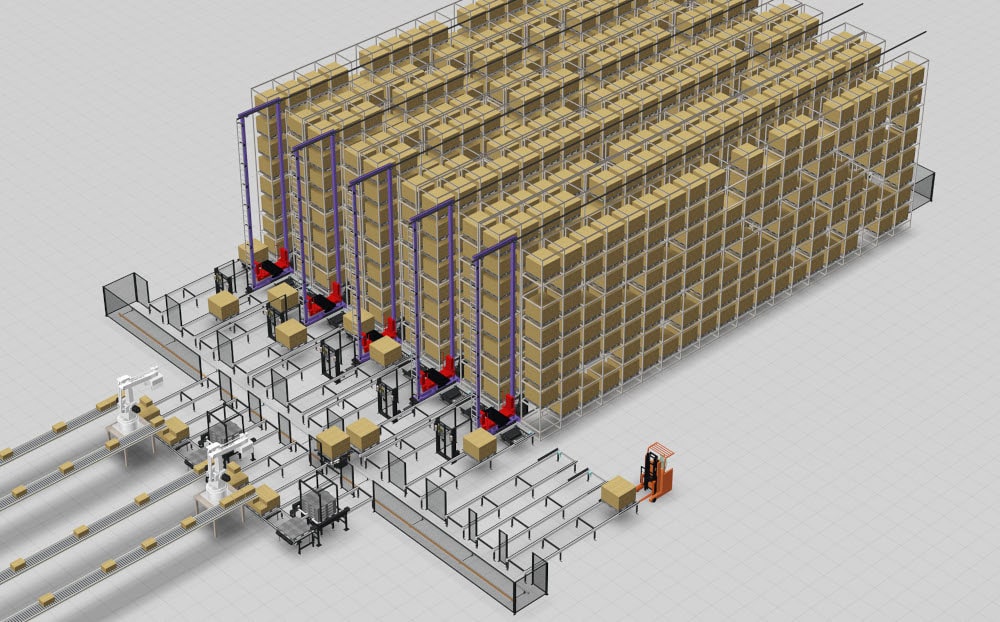 Solutions That Suit the Production Environment
At the production sites of food and pharmaceuticals, it is common to need to maintain certain storage conditions such as temperature, humidity, or cleanliness. Daifuku systems can support various environmental variables such as high humidity, high temperature, low temperature, cleanliness in line with ISO class 6-8 (Old federal U.S. standard class 1,000-100,000).
Maintaining a Clean Production Environment
Daifuku systems can provide various measures to match the level of cleanliness required.
Other Specialty Solutions
Related Blog Content
Check out out related content from our experts on our blog site, Insights.
Contact Us
For product inquiries, please reach out to us via our Contact Us page.
Contact Us
Contact Us
For product inquiries, please reach out to us via our Contact Us page.
Contact Us(English)
Contact Us
For product inquiries, please reach out to us via our Contact Us page.
Contact Us(English)