PT Mitra Pinasthika Mulia
Automated Warehouse & Picking Solution Cut the Lead Time by a Third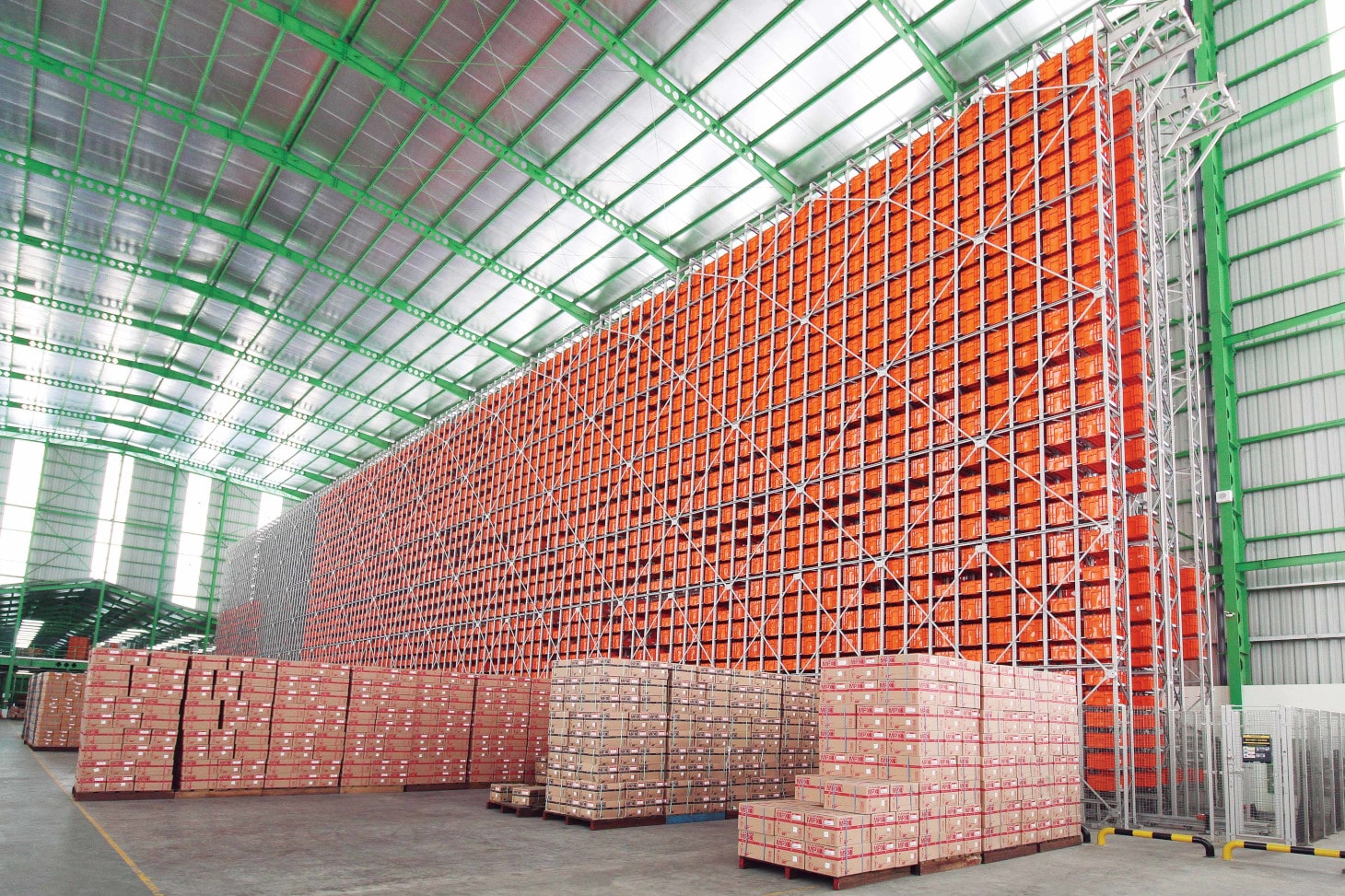 PT Mitra Pinasthika Mulia ("MPM") is a parts retailer of Honda motorcycles in East Java, Indonesia. MPM has a warehouse in Sidoarjo, located south of Surabaya City, where it ships its products to dealers and retailers in East Java.
Challenge
In the former warehouse, goods were stored by pallets on fixed racks. As the number of SKUs increased to meet customer needs, the volume of items handled increased and the work became more complicated, making it impossible to handle with the existing warehouse facility.
Solution
To address these challenges, MPM built a new two-story warehouse in 2020 on a site adjacent to the old warehouse and installed a mini load AS/RS, Sorting Transfer Vehicle and a picking system.
Receiving
The new warehouse consists of the floor storage area for fast moving items on pallets and the AS/RS area for medium/slow-moving items. Incoming goods are sorted to either area during the receiving inspection.
Medium and slow-moving goods are transferred from carton boxes to plastic containers after the receiving inspection, then stored in the mini load AS/RS.
Picking
When an order is received from a customer, the WMS sends retrieval instructions to the mini load AS/RS. The AS/RS retrieval the ordered containers to the conveyors on the second floor. The containers are then delivered to picking stations via Sorting Transfer Vehicle (STV).
At each station, batch picking is performed and then sorted by order using Digital Assortment System, a put-to-light system, on the back of the pickers. Products sorted by order are then packed and transported to the shipping area on the ground floor for order consolidation with fast-moving items. The shipping products are then sequenced in the shipping order and loaded on trucks.
Outcome
The AS/RS has greatly increased storage capacity, allowing MPM to handle up to 13,000 SKUs. Previously, it took three days from order receipt to shipment. With the introduction of the Goods-to-Person Picking system, work efficiency has been greatly improved and shipping lead time was reduced to one-third of the previous time, enabling same-day shipping of orders as receipt. Furthermore, shipping accuracy has been greatly improved to 99.9%.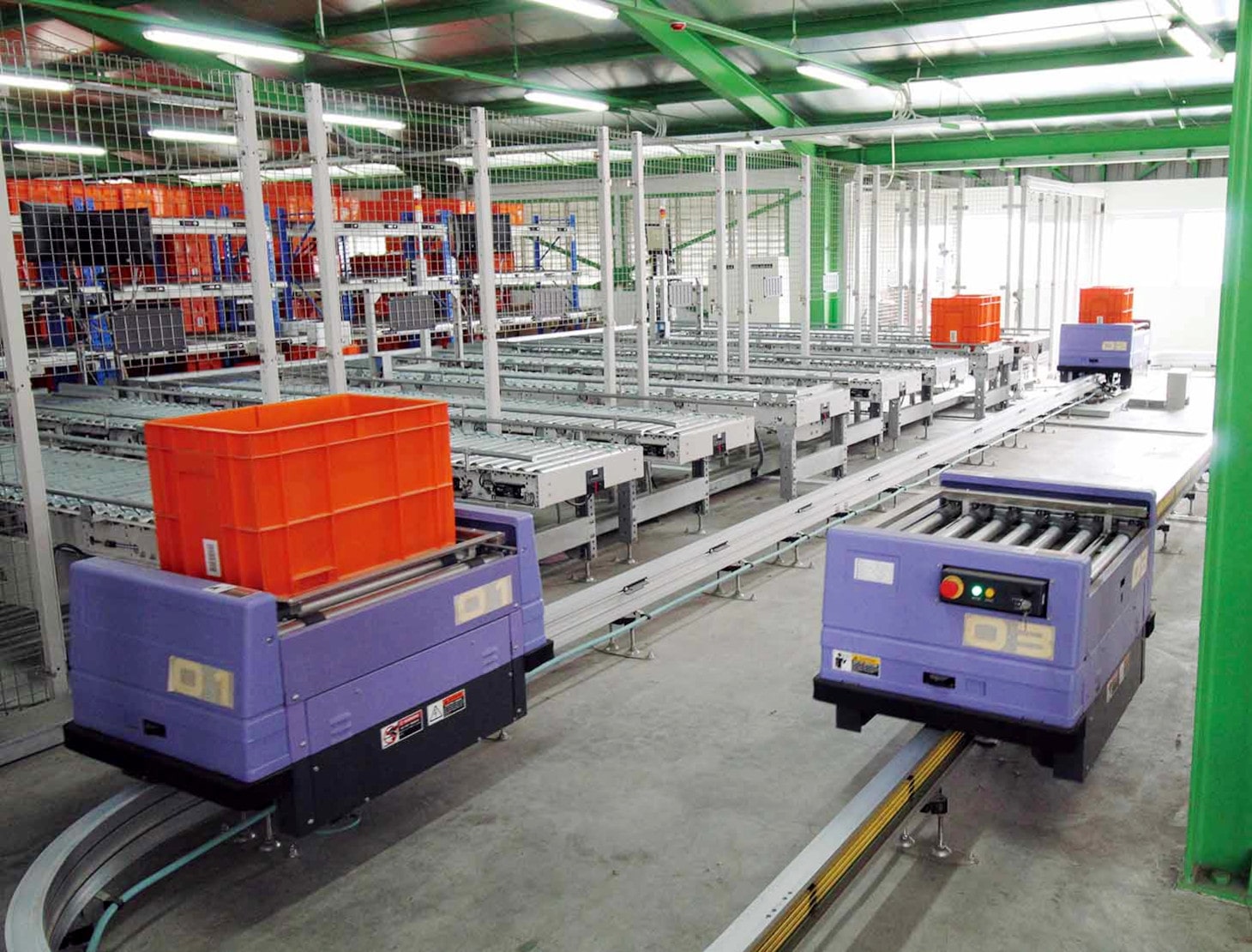 Customer's Voice
Inventory and Logistic Head of MPM's Parts Department
Hari Widodo
While the entire motorcycle parts industry is struggling due to Covid-19, our sales did not drop as much as our competitors, which I believe is due to the shorter lead times achieved through automation. In the future, we plan to install a pallet AS/RS in order to handle heavier items such as oil and tires.
View Case Study List
Contact Us
For product inquiries, please reach out to us via our Contact Us page.
Contact Us
Contact Us
For product inquiries, please reach out to us via our Contact Us page.
Contact Us(English)
Contact Us
For product inquiries, please reach out to us via our Contact Us page.
Contact Us(English)