Cold Chain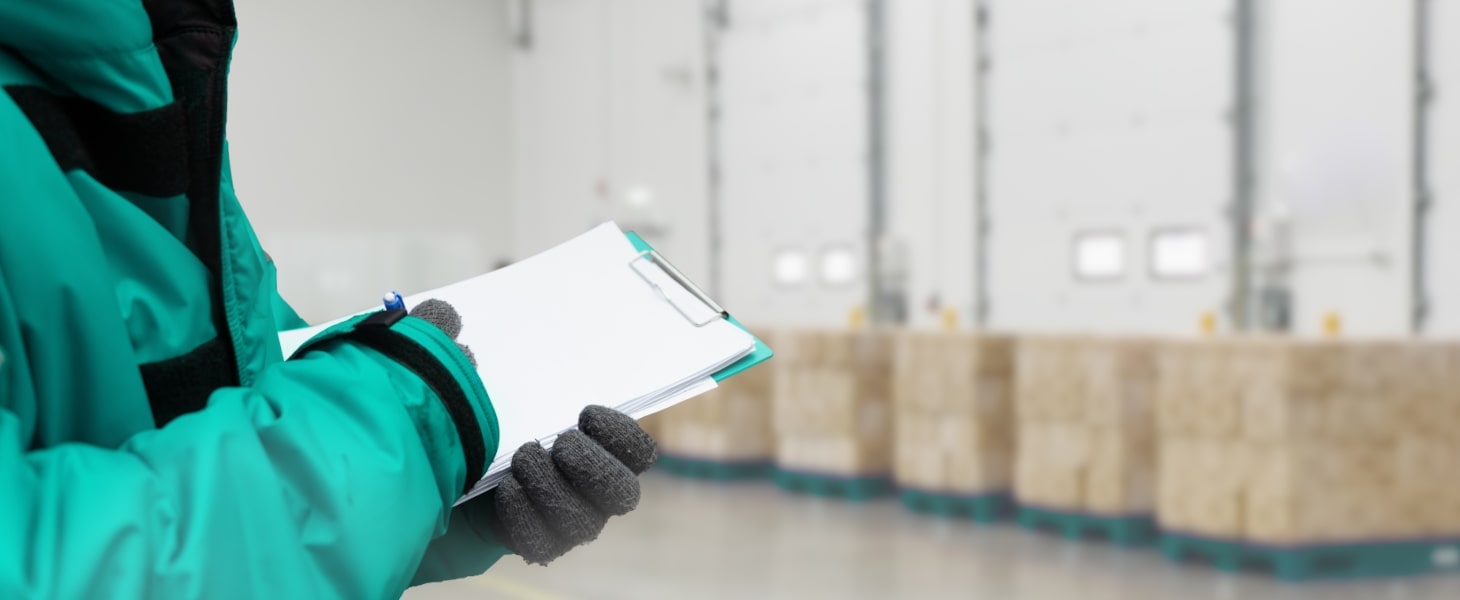 One of the biggest challenges in the cold storage industry is ensuring the sufficient storage of goods in a limited space. With the recent increase in the number of SKUs of frozen food products and the trend towards smaller orders, it is becoming increasingly difficult to store the necessary volumes of goods through conventional fixed racking and floor storage. In addition, due to labor shortages in recent years, securing the necessary workforce and the improvement of the working environment are also key issues.
Daifuku has been providing logistics systems for cold storage environments to a wide range of customers since 1973. Read on to find out about our cold logistics solutions and how they meet customer needs and ensure the reliable delivery of goods.
Meeting High-Mix, Low-Volume Needs
Imported products and fisheries and livestock products, which are shipped in large lots on pallets, can typically be managed with floor storage. Frozen foods and ice cream, on the other hand, are often shipped in small quantities and in cases. The introduction of Mobile Racks for these types of products allows for more efficient location management and picking operations, while maintaining storage capacity.
Improving the Working Environment and Addressing Labor Shortages
The introduction of a Mobile Rack improves the efficiency of case picking compared to floor storage. However, either approach still requires personnel to work in the freezer (-25°C), which is physically demanding, and it does not solve 100% of the problems of inventory management, such as delivery by best before date and delivery by lot.
Automation is the tool that can create a more worker-friendly environment. Installing an automated warehouse in a high-rise space in the building and setting up case picking stations in a -5 to +5 °C environment further improves working conditions and delivers accurate inventory management.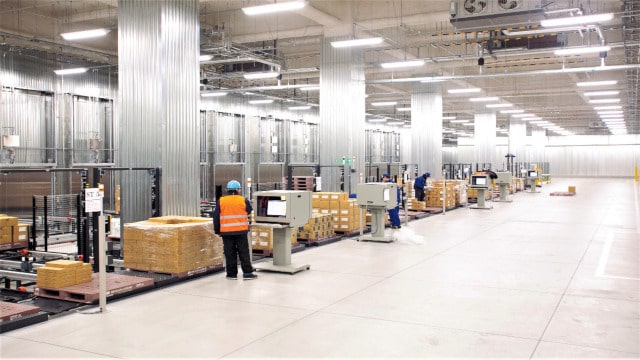 Dedicated area for case picking operations
Picking operations can be performed in a bright, safe, and not-too-cold environment.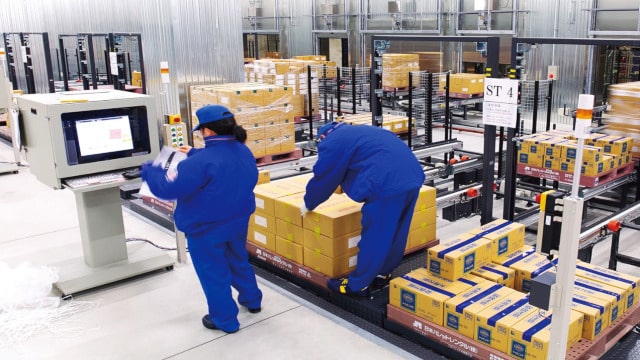 Picking station
The picking operation is performed according to the instructions on the terminal, providing higher accuracy. The system also automatically collects and supplies empty pallets, freeing operators from physically demanding work.
Managing High-Mix, Low-Volume, High-Turnover Logistics
Low-temperature distribution centers for supermarkets and restaurant chains tend to handle an increasing number of high-mix, low-volume, fast-turnover goods, resulting in the need for frequent warehousing and retrieval. In addition, the need to control lots according to their expiry dates means that storage on pallets and case picking operations require a constant rush of picking and inspection.
The first step is to carry out an ABC analysis to determine the best storage solution according to the shipping frequency of each good. Storing the fast-moving products in a Mobile Rack or unit load AS/RS, and medium to slow-moving products in a mini load AS/RS, is ideal for optimizing operational efficiency.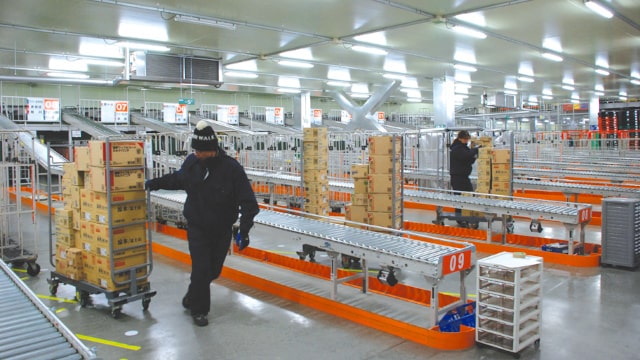 Chutes (buffer conveyor lane)
Chutes buffer the loads sorted by a sorter according to delivery route or shop. The loads are then loaded onto roll cages by hand or robot.
Related Blog Content
Check out related content from our experts on our blog site, Insights.
Contact Us
For product inquiries, please reach out to us via our Contact Us page.
Contact Us
Contact Us
For product inquiries, please reach out to us via our Contact Us page.
Contact Us(English)
Contact Us
For product inquiries, please reach out to us via our Contact Us page.
Contact Us(English)