Realizing stable operation of logistics facilities that are more than 20 years old through renewal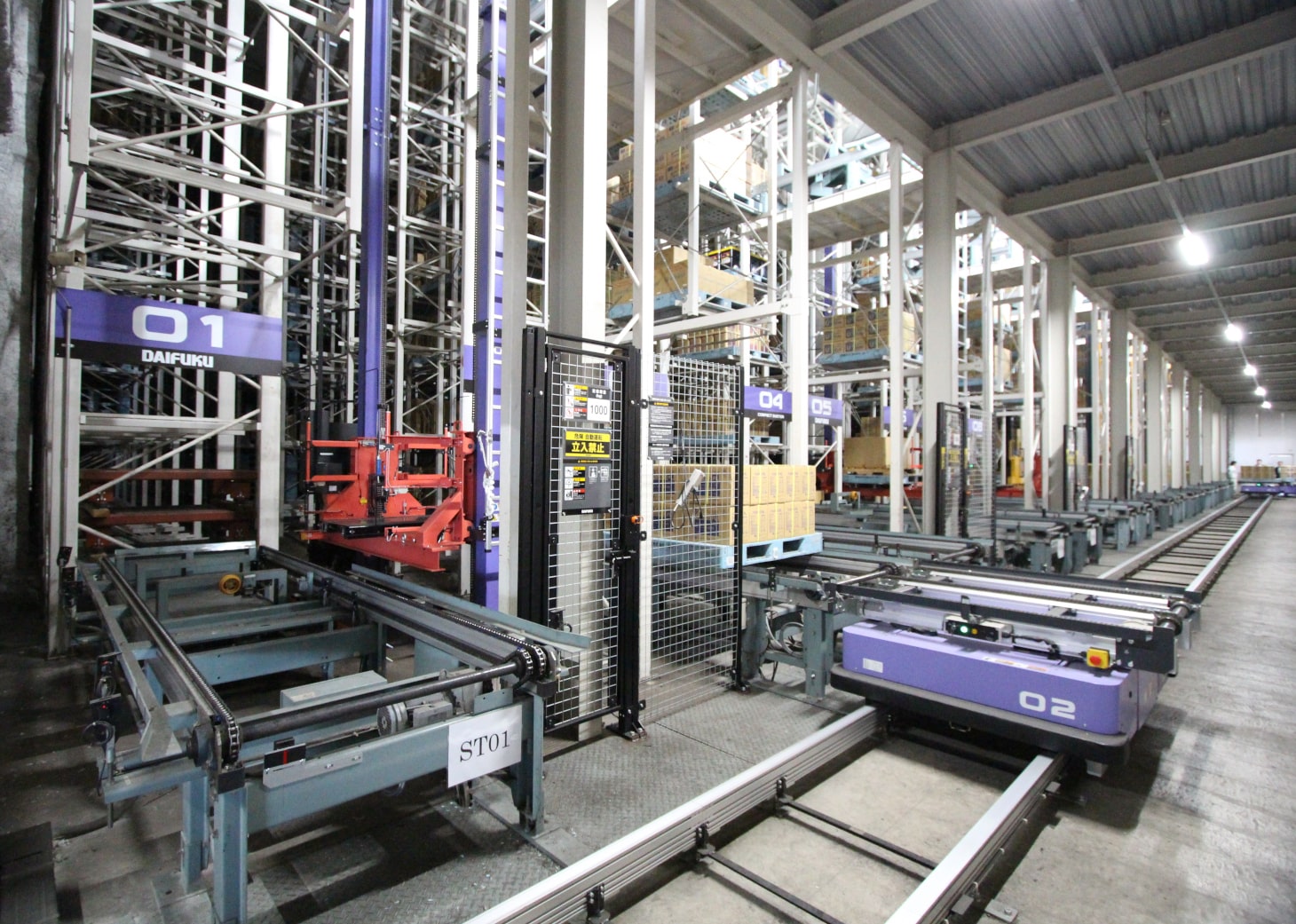 Yayoi's Business
The main plant of Yayoi Chemical Industry Co., Ltd. started operation in 1989. The company is engaged in the manufacture of adhesives for various building interiors and related construction tools, and is known for its VOC-free wallpaper adhesives. The company has been working on streamlining logistics within the plant since early on, starting with an automated warehouse for packaging materials in 1995, followed by a series of automated warehouses for products and tools that are directly connected to the production line. The system has been very effective in reducing the workload of workers.
However, more than 20 years have passed since the introduction of these logistics facilities, and parts have been discontinued one after another, increasing the cost of repairs. The seven electric vehicles for pallet sorting could no longer be replaced with new parts for several years. If the electric vehicles were to stop, the production line directly connected to them would have to be stopped as well. Yayoi had managed to prolong its life through repairs and continued to operate. However, problems often occurred and it took too much time to recover.
Retrofit Solution
Yayoi therefore planned to renew its facilities and consulted with Daifuku, which had been contracted to provide maintenance services. As a result, a total of 21 stacker cranes and their peripheral equipment have been renewed sequentially since 2015 to ensure stable operation.
Step 1: Replacement of rail-guided vehicle with Daifuku STV
The renovation began with the replacement of seven rail-guided vehicles manufactured in 1996, which directly connect the production line to the automated pallet warehouse, with Daifuku's high-speed vehicle system Sorting Transfer Vehicle System. The reason was that the calculations showed that the STVs could handle the required throughput volume with only five vehicles, which was more cost effective than continuing the repair of old vehicle system. The replacement work was carried out over a 10-day holiday period from the end of 2014 to the New Year of the following year.
Step 2: Replacing old pallet stacker cranes with Daifuku cranes
During the holidays in August and September of the same year, four of the nine stacker cranes in the automated pallet warehouse were replaced with Daifuku stacker cranes. This sequential renewal has enabled Yayoi to achieve stable operation of the automated pallet warehouse.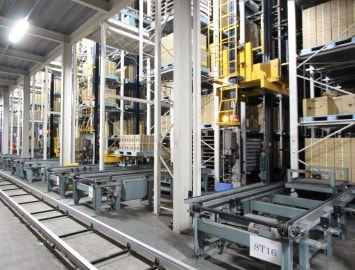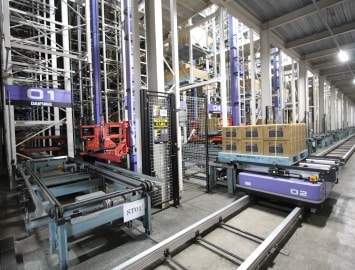 Step 3: Replacing the automated miniload warehouse
In addition, the miniload AS/RS, which stores a variety of tools, including spatulas used in wallpaper installation, was renewed. Since there was plenty of room on the factory site, Yayoi removed all the old equipment and built the new warehouse building in May 2017, where they installed an automated miniload warehouse. As a result of a study using simulations, a layout combining an automated case warehouse and a conveyor system was used to improve work efficiency. As a result, the new warehouse can now be operated by only 2.5 people.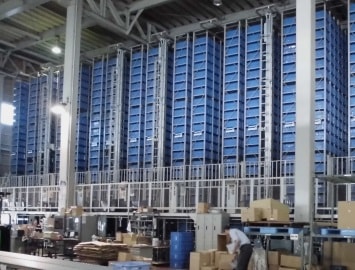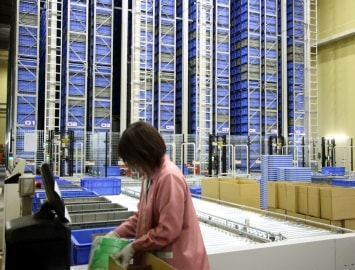 With the new warehouse in operation, Yayoi is now able to respond smoothly to orders from installers and interior material manufacturers nationwide.
Customer's comment
Mr. Shinichiro Minami, Operations Department
Previously, if a problem occurred with the rail-guided vehicle in the product warehouse, it could take more than half a day to restore them, which greatly affected production. The successful replacement of rail-guided vehicle with Daifuku STVs has enabled us to be proactive in renewing our facilities. We will continue to make efforts to ensure stable operation of our facilities through renewal and to secure trust as a manufacturer.
View Case Study List
Contact Us
For product inquiries, please reach out to us via our Contact Us page.
Contact Us
Contact Us
For product inquiries, please reach out to us via our Contact Us page.
Contact Us(English)
Contact Us
For product inquiries, please reach out to us via our Contact Us page.
Contact Us(English)