The renewal of a 30m-high AS/RS strengthened the resiliency of the supply chain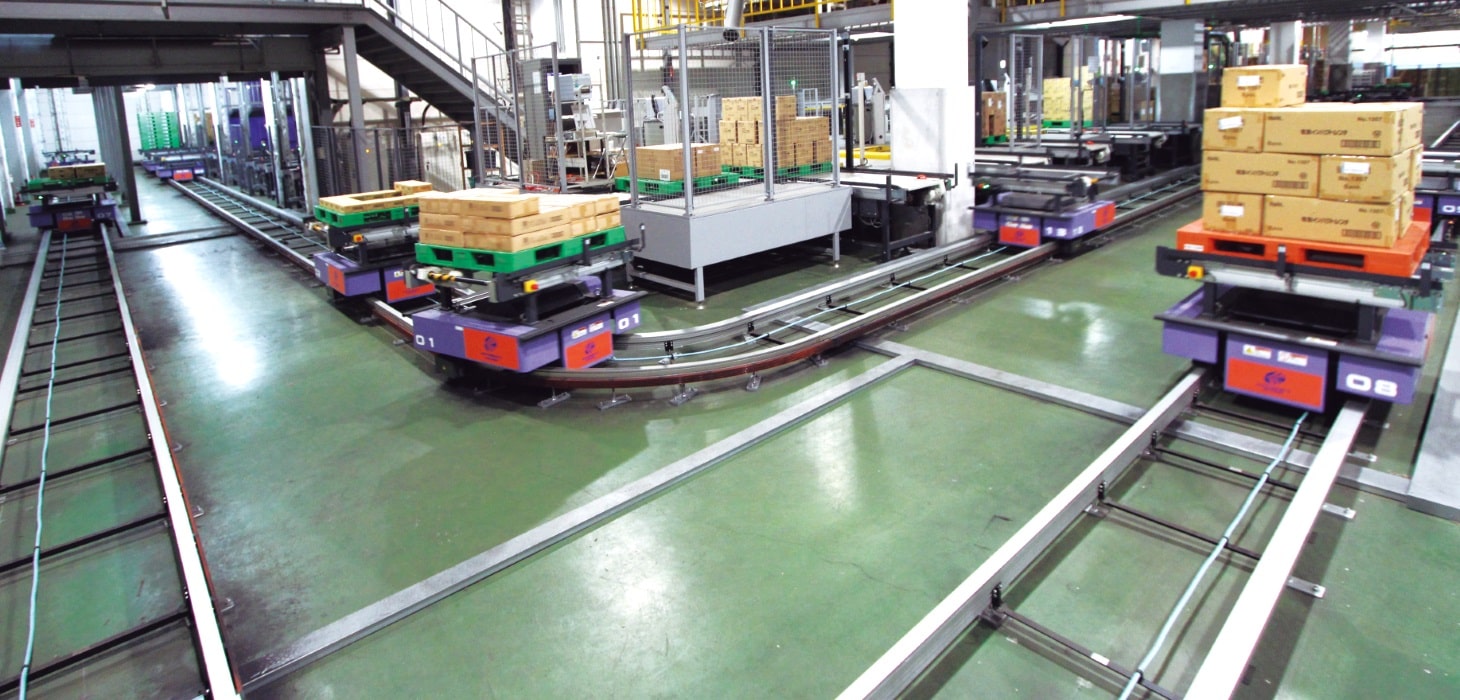 Background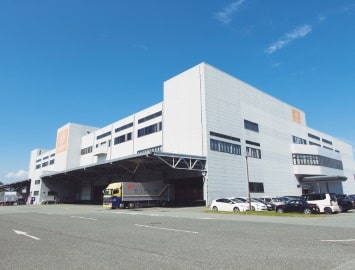 Three-story building with the total floor area 37,365 square meters.
Autobacs Seven Co., Ltd. operates approximately 600 automotive supply stores "Autobacs Stores" across Japan. To support its supply chain, Autobacs has been running two logistics bases, East Japan Logistics Center located in Chiba since 1996 and West Japan Logistics Center in Hyogo since 1997.
Both bases were built under "twin centers" concept and use the same material handling system and stock the same items, thereby ensuring a uniform logistics service level and business continuity plan (BCP).
Looking ahead to future supply chain
In 2011, 15 years after the East Japan Logistics Center had been in operation, Autobacs began reviewing its supply chain and logistics system. After analyzing various possibilities, including the establishment of new logistics basis and the consolidation of existing bases, Autobacs decided to retain the two existing centers, while updating the material handling systems inside.
Renewing without stopping logistics operations
The biggest challenge was how to implement the renovation work of both East and West Center in sequence without interrupting its logistics operations. Then, Autobacs has developed the following three strategies.
Renovation work to be carried out from early January to March, when the logistic volume is the lowest in a year.
Set up a temporary warehouse next to the existing automated warehouse to store products during the renovation work period
Delegate the delivery task to some stores from East Japan Logistics Center to West Japan Logistics Center or vice versa to cover each other.
In 2016, Autobacs started the renovation work from West Japan Logistics Center. Following the strategy outlined above, Autobacs transferred products that were expected to be shipped during the renovation period from the automated warehouse to the temporary storage tents in advance. In addition, the 53 stores in the Chubu region which are normally served by West Japan Logistics Center were temporarily handed over to East Japan Logistics Center, so that overall supply chain is maintained.
Renewing the material handling equipment
Over the course of two months from January 2016, the rack-supported building AS/RS, rail-guided vehicle system Sorting Transfer Vehicle (STV) and other peripheral equipment was renewed. For the stacker crane in the automated warehouse, the frame, masts and racks were kept as they were, while the major moving or electrical parts such as the control panel, motors, rails and wheels were replaced to new ones. Furthermore, the entire STV system was replaced with the latest faster model.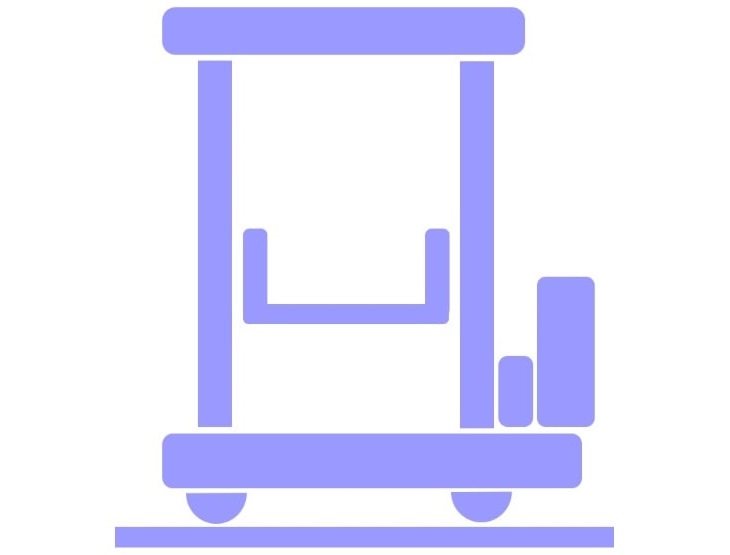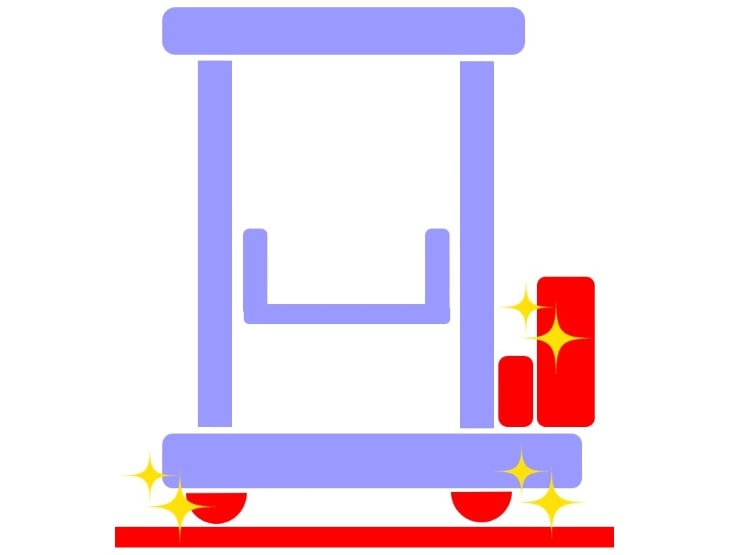 After repeating almost the same renovation work at East Japan Logistics Center in 2017, Autobacs completed a series of renovation projects and are ready for future growth.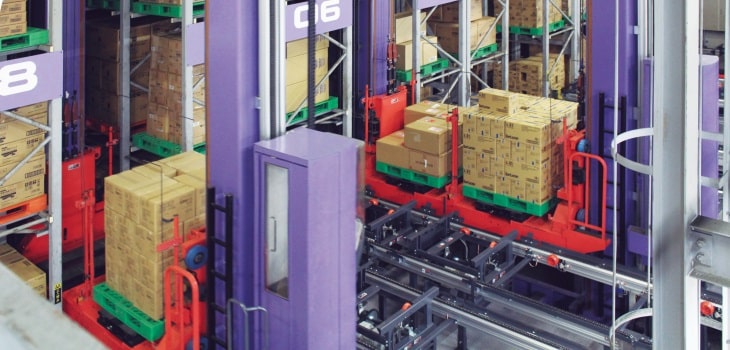 Customer's Voice
Hiroshi Tsukiji,
Genearl Manager, Logistics Management
The renewal enabled us to extend the life of the material handling system and maintain the logistic function at lower cost comparing to making a new investment. As a result of renewal, the error frequency dropped significantly at input and retrieval area. Furthermore, the latest STV system handles the same volume with less vehicle quantity, previously 15 units and now 13 units. Together with the renewal of the sorter and picking system, we managed to save electricity consumption by 30%.
Daifuku's retrofitting solutions
Daifuku offers intralogistics solutions for your current and future needs. Once the system goes live, we walk along with you and provide necessary preventive service, repair service, modification, expansion and retrofitting/renovation service to maximize the system capabilities and life. Read more about "Daifuku Retrofitting Solution".
View Case Study List
Contact Us
For product inquiries, please reach out to us via our Contact Us page.
Contact Us
Contact Us
For product inquiries, please reach out to us via our Contact Us page.
Contact Us(English)
Contact Us
For product inquiries, please reach out to us via our Contact Us page.
Contact Us(English)