Intralogistics of long steel products improved with high density AS/RS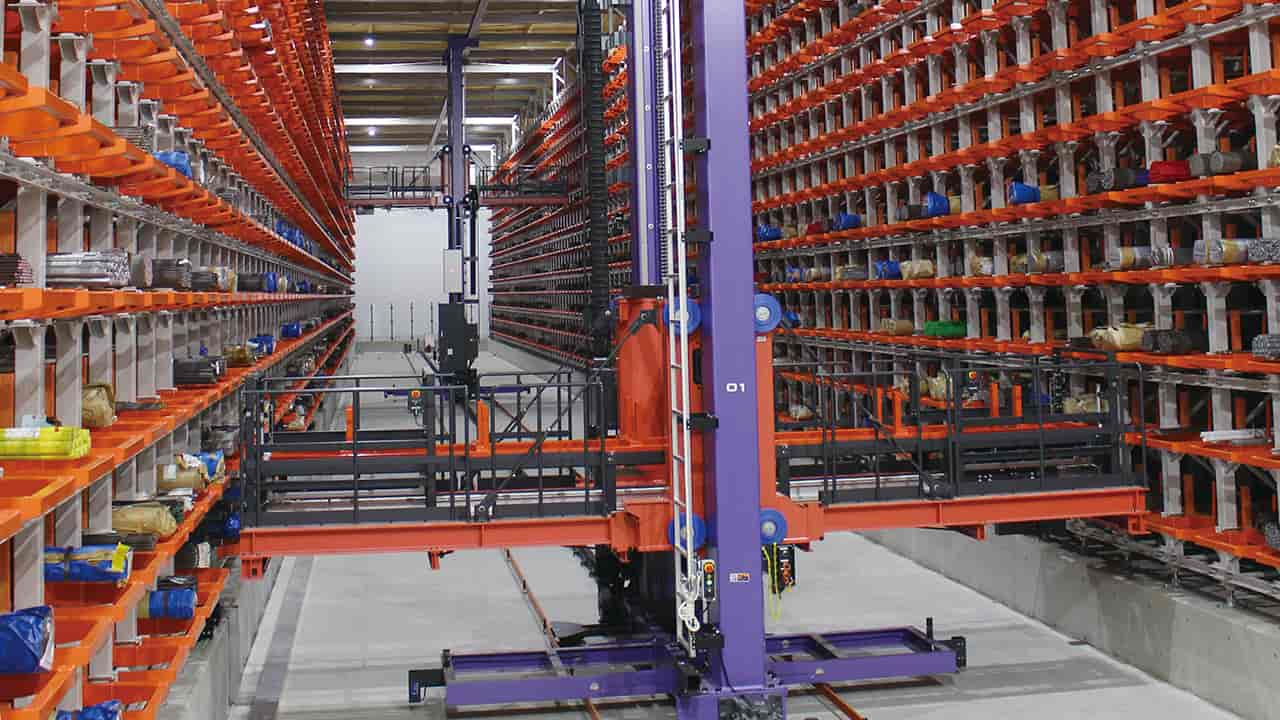 Sakuma Special Steel, a trading company specialized in special steel such as stainless steel and nickel alloy, built new distribution center in Nishio, Aichi in 2015 in order to meet their business growth.
The new facility is equipped with high density AS/RS designed for long products up to 6m to accommodate wider product range and to supply them to processing line in timely manner.
Challenges
Unable to fulfill orders at single site due to shortage of storage space and required complementary supply from other branch.
Handling long steel products with hoist cranes took too much time.
Previous plant layout designed in 40 years ago is no longer suitable for current business.
Results
Storage capacity tripled to 4,000 tons. Full lineup of 2200 SKUs are available on site. All orders are quickly fulfilled on a single site.
Direct connection of AS/RS and processing area eliminated hoisting work and resulted in faster and safer operation.
Smooth operation and shorter lead time is achieved by allocating AS/RS retrieval stations nearby processing machines.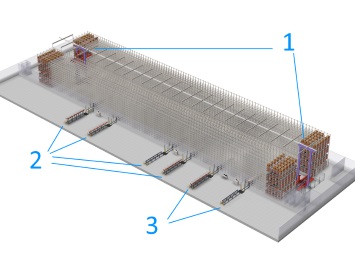 AS/RS stores 6.2m long pallet weighing up to 2.5 tons. Dual stacker crane system provides optimal throughput and redundancy while achieving high density storage.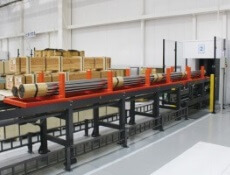 The stacker cranes load/unload the dedicated long pallets using push-pull extractor to/from stations conveniently located for processing operation.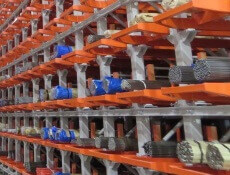 6200Dx650Lx420H (mm) long pallets are stored in short side leading by push-pull extractor.
Customer's Voice
Yuichi Taguchi, Branch Manager
Increased storage capacity enables us to fulfill orders quickly without complementing from other branches' stock. In addition, automated system eliminated dangerous hoisting work within the plant and resulted in better working environment for our employees.
View Case Study List
Contact Us
For product inquiries, please reach out to us via our Contact Us page.
Contact Us
Contact Us
For product inquiries, please reach out to us via our Contact Us page.
Contact Us(English)