Ergonomic worktable & pushcart "Level Cart"
Discontinuation Notice
Dear Valued Customers,
After careful consideration, Daifuku has decided to discontinue the manufacture of its Level Cart series as of 31st March 2019. The last date for guaranteed fulfillment of Level Cart is 31 March 2019. Orders received after this date will be fulfilled only if there is remaining product inventory on hand, and will not be accepted after inventory has been depleted. The sale of service parts such as handles, covers, wheels and tables will be open until the end of September 2020.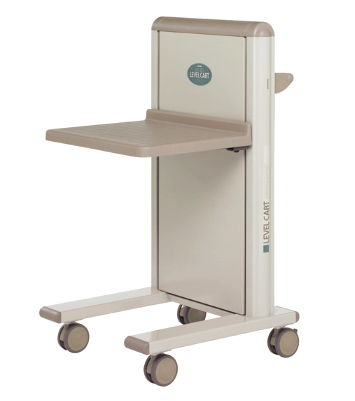 Daifuku's Level Cart is a unique pushcart equipped with an automatic leveling table keeping the working height always the same.
Our original leveling mechanism without motors or hydraulics requires little maintenance and works fine for many years.
With its unique function and robust design, Level Cart has been used in various industries over 45 years.
It perfectly fits for operations at assembly cell, small parts inspection line, kitchen, cafeteria, airport security check gate and so on.
Features
Convenient
The working height of the leveling table is always kept the same without using motors or hydraulics.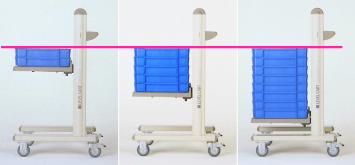 Ergonomic
No need to bend down for placing or picking up materials at lower position. Level Cart frees operators from strenuous and repetitive bending down and lifting operations.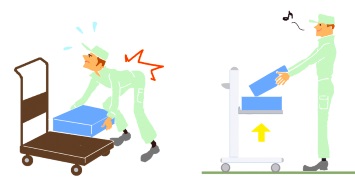 Flexible
Level Cart is equipped with two fixed wheels in front and two swivel wheels with stoppers in rear side. Smooth wheels enable to move Level Cart anywhere and any point in your workplace.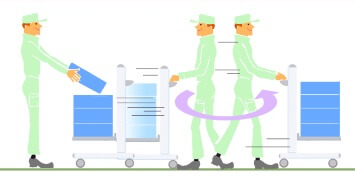 Efficient
No need to repeat standing up and down. The automatic leveling table supplies the works always at the same height so that operators can concentrate on their core and value-adding task.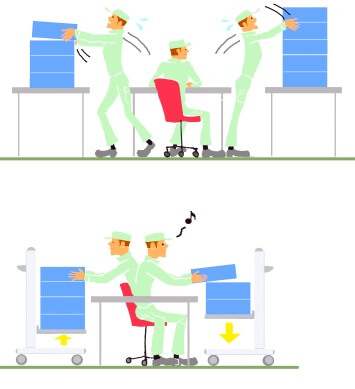 Lineup
Model
LVC-04C5
LVC-07C3S
LVC-20C3S
Load weight
15~40kg
35~75kg
70~200kg
Dimensions (mm)
Table size
570 x 445 mm
Wheel diameter
65mm
100mm
Wheel type
4 swivel wheels without stopper
Front : 2 fixed wheels
Rear : 2 swivel wheels with stoppers
Tare Weight
21kg
37kg
45kg
Instruction Manual
LVC-04C5 [2.23MB]
LVC-07C3 / LVC-20C3 [2.34MB]
Application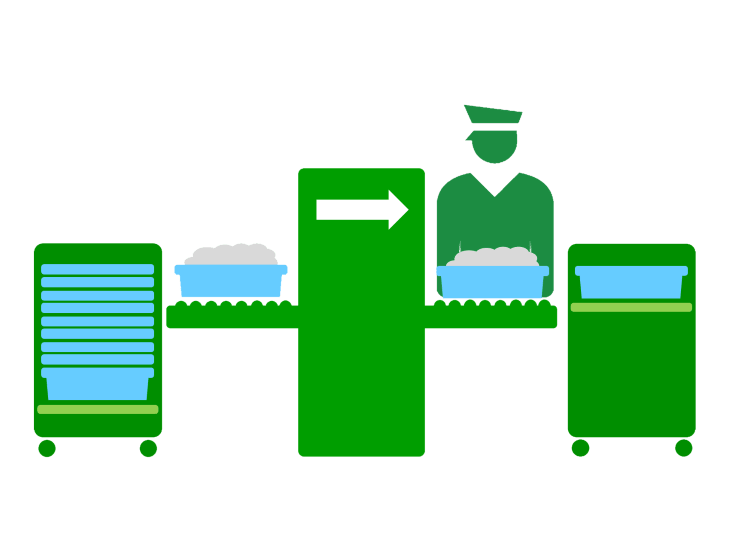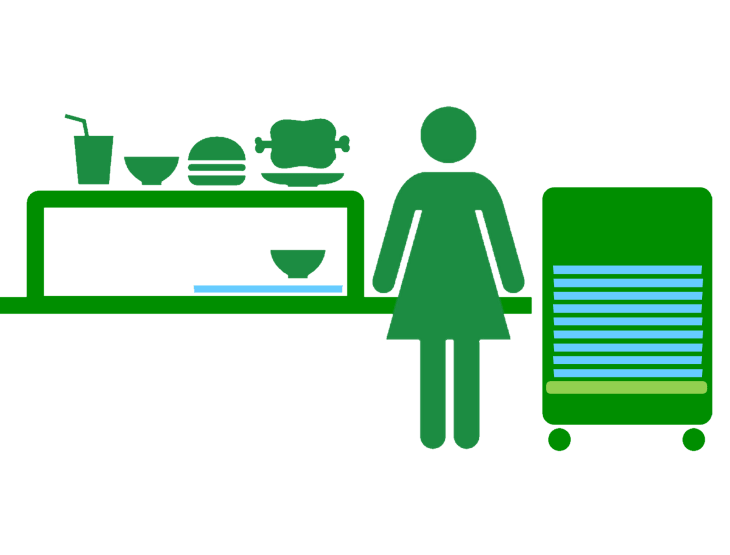 Contact Us
For product inquiries, please reach out to us via our Contact Us page.
Contact Us
Contact Us
For product inquiries, please reach out to us via our Contact Us page.
Contact Us(English)