Round-Shaped Loads in Warehouse Automation – Know Alternatives for Your Rolls

When automating intralogistics in factories and distribution centers using a material handling system, it is common practice to use industrial standard pallets and totes such as Euro pallets, UK pallets, JIS pallets, Euro containers, and trays for transportation and storage. This is a logical decision for facilitating handling on material handling equipment and systems and for streamlining distribution. However, sometimes there are load profiles that are difficult to fit into a standard framework because they are large, long, or have an odd shape. Today I will discuss one such tricky load - round objects.
Round-shaped Loads in Your Workplace
Do you face a daily struggle with round-shaped load handling? Metal sheet rolls and metal wire rolls are often handled in metal product manufacturing plants. As these rolls typically weigh around 3,000 kg, factory managers require a safe and efficient way to handle them. There are also textile rolls in apparel product factories, raw paper rolls in paper product factories, gravure cylinders in printing factories, separator film rolls in battery factories, drums in paint and chemical factories, carpet rolls in home furnishing retailers, and tires and wheels in automotive manufacturers. A variety of other industries also have round, rollable loads. Finding efficient and safe ways to handle such unstable loads with minimum human intervention is often a key challenge for factory and warehouse managers. What are the solutions?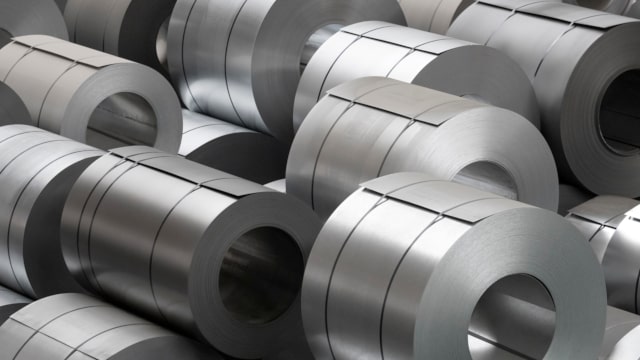 Sheet metal roll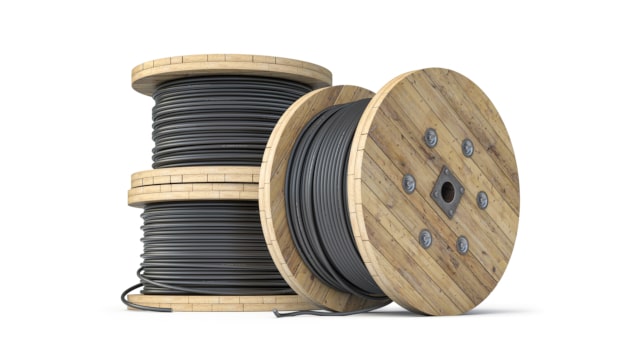 Metal wire roll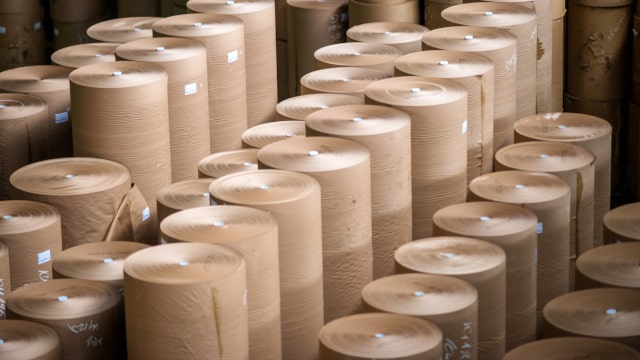 Paper roll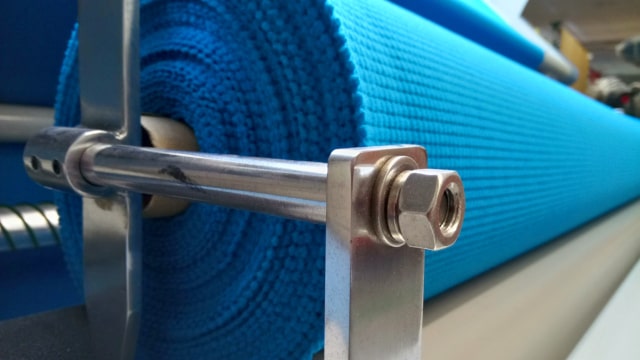 Textile roll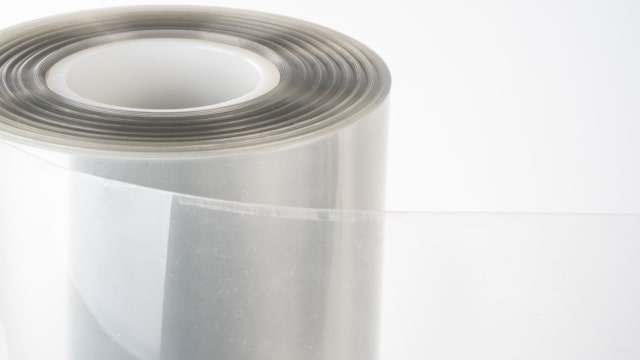 Film roll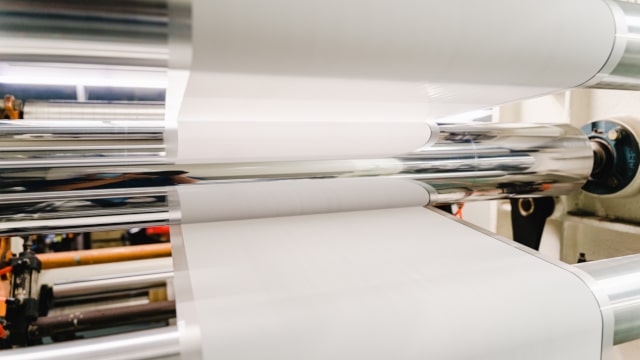 Gravure printer cylinder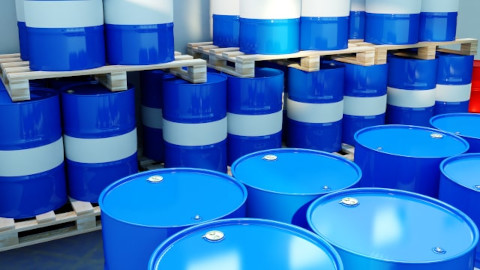 Chemical drum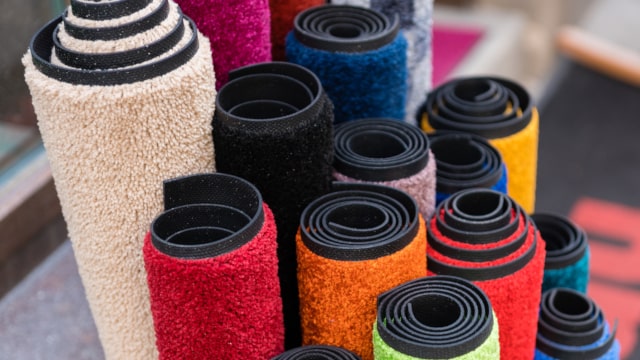 Carpet roll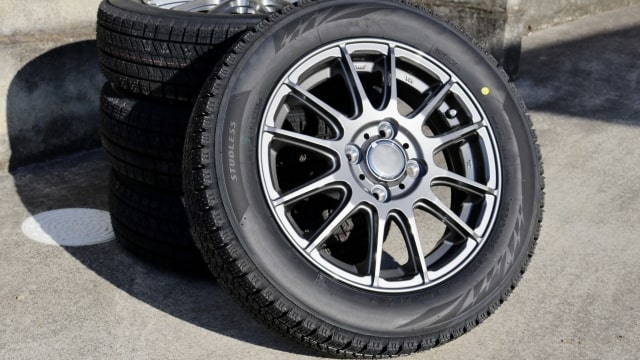 Tire & Wheel
The Key Factors for Determining the Roll Handling Method
There are several factors to consider when determining the optimal roll handling method. Some of the important questions to ask are:
Material: Is your roll hard or soft?
Balance of radius and length: Can your roll stand still on its flat, circular base?
Core bar availability: Does your roll have a core bar in the center?
Number of SKUs: How many different rolls in size and weight? Do they change frequently?
Package: Is your roll wrapped in packing material?
Quality control policy: Does your roll surface quality directly affect your final product?

Are you ready to answer these questions? Then, let's have a look at four major roll handling methods.
Method 1: Handling by Pallets and Trays
The most reliable method is to use pallets. If a roll-shaped load is placed on a regular pallet with the curved side down, it naturally rolls. In order to prevent goods from rolling, special pallets with sloped attachments are often used. Other possible methods include placing round-shaped loads on regular wooden pallets and securing them with bands, placing flat-bottomed loads such as drums on pallets in an upright position, and using box pallets for long, slender loads such as rugs.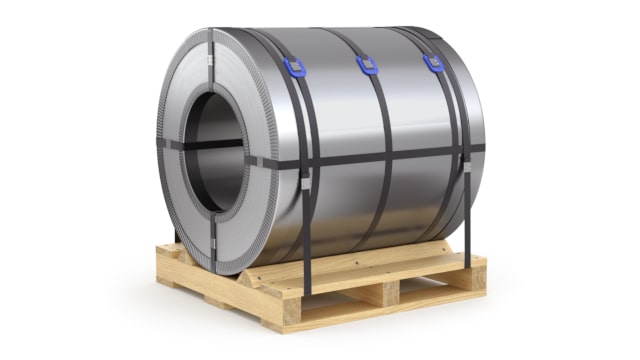 Customized pallet for rolls
Industrial standard pallet with V-shaped attachment for rolls.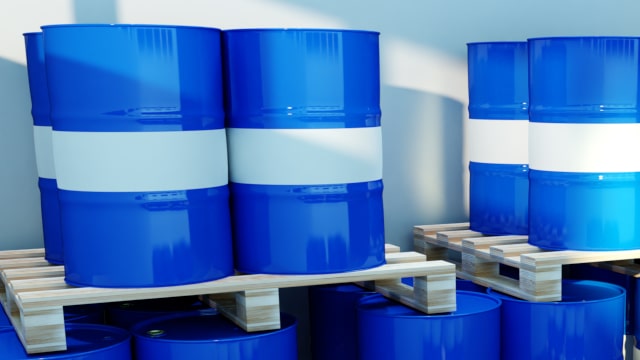 Normal pallet
Placing loads on pallets in an upright position.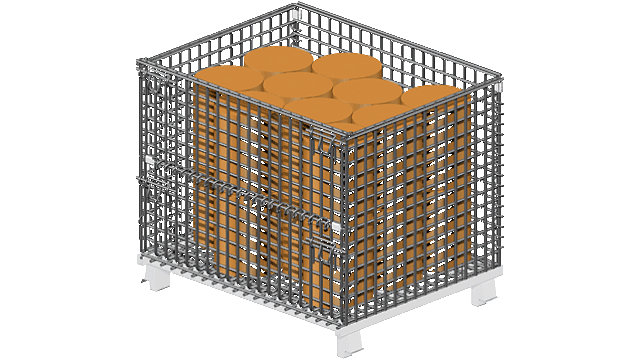 Box pallet
Rolls with a small base area or rolls with an unstable shape are handled in box pallets.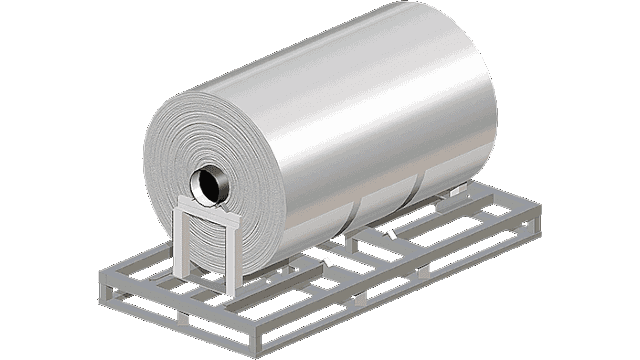 Special pallet
Customers' own special pallets
The use of pallets brings the advantage of being able to handle a variety of loads on one mechanical interface, allowing the use of many types of material handling equipment, such as automated warehouses, AGVs, RGVs, robots and conveyors. As the loads do not come into direct contact with the machinery, customers requiring strict quality management can use such systems with peace of mind.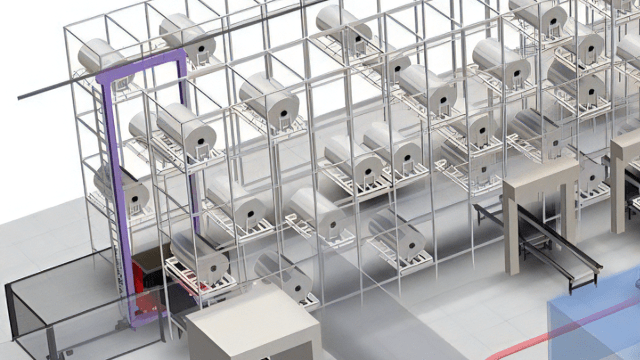 Unit load AS/RS
Round-face-bottom on pallet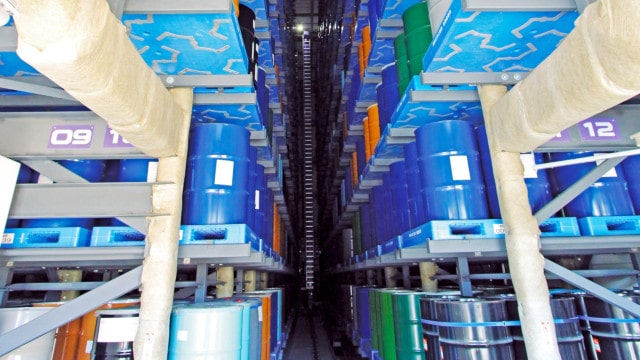 Unit load AS/RS
Flat-face-bottom on pallets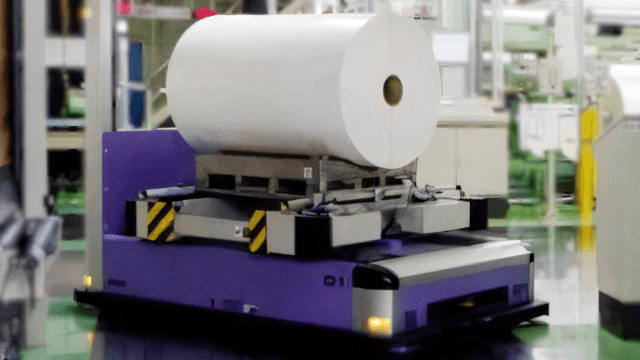 AGV
Round-face-bottom on pallets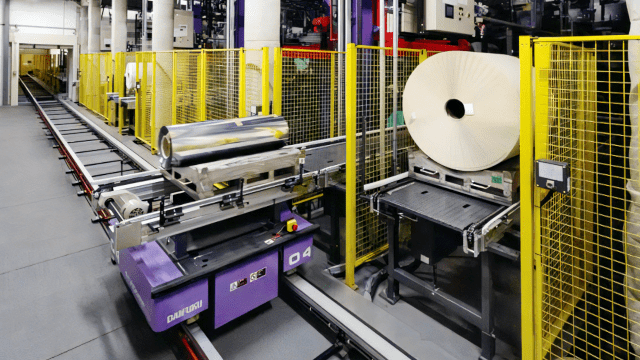 Rail-guided vehicle (STV)
Round-face-bottom on pallets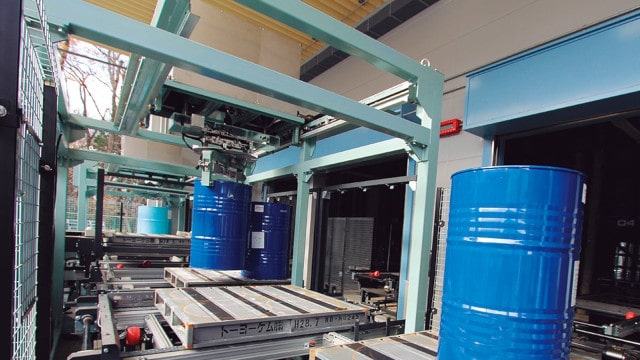 Picking robot
Flat-face-bottom on pallets
Direct Roll Handling without Pallets
On the other hand, our customers often ask: "Can't we handle the load directly without pallets? We need our pallets for deliveries, but we want to keep things as simple as possible between processes within the company." Whether it is possible to handle roll-shaped loads directly depends on the answers to the questions raised above.
For example, if the load is soft, squishy, and unstable in shape, or if the rolls are of various sizes – large, small, long, or short – the hurdles to direct handling are higher. Also, when handling loads directly, the loads come into direct contact with conveyors and other handling equipment. For this reason, direct handling is not suitable if even the slightest scratch or stain on the surface of the rolls would not be acceptable for quality control purposes.
Now let's take a look at some specific direct handling methods.
Method 2: Lying Horizontal Roll Handling
The roll is laid horizontally and transported and stored directly on its curved surface. Naturally, the load will try to roll, so curved handling equipment is used to limit movement at every step of the automation process. This method is often employed in paper product and printing plants that handle large paper rolls because of the load's stability, hardness, and packaging conditions.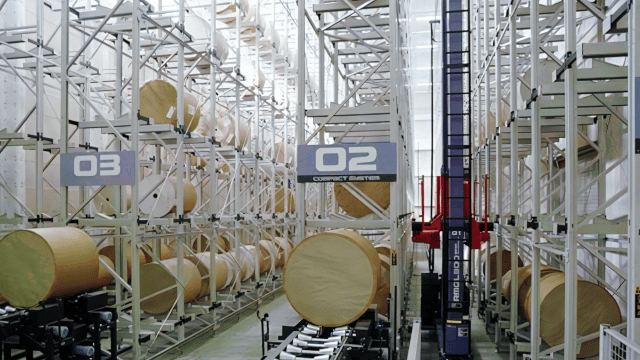 Unit load AS/RS
Fork with curved attachment to scoop up the body of the load.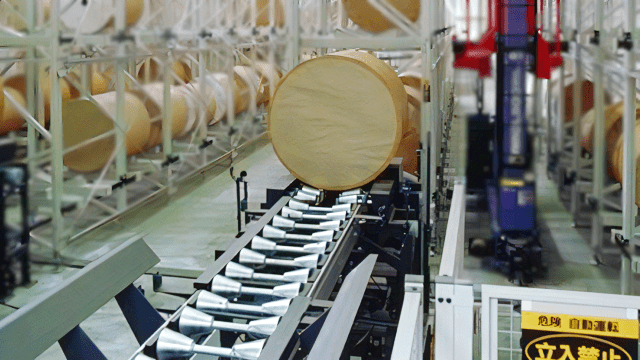 Conveyor
Conveyors with dumbbell-shaped rollers to transport loads directly.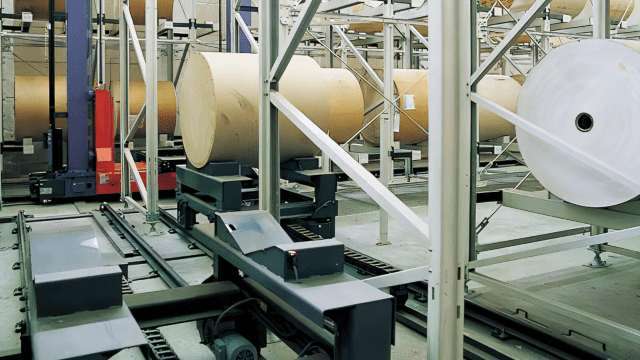 Shuttle cart
Shuttle cart with V-shaped attachment
AGV
Automatic transport by AGV with roll-catching attachment.
Method 3: Standing Vertical Roll Handling
Do you feel method two does not fit your rolls? Then, why not turn your rolls 90 degrees and stand them vertically? As the loads are handled with the flat side down, there is no risk of them rolling. However, it is not suitable for low-strength loads that cannot maintain their shape and posture when standing, or for long and slender loads that do not have a large enough base area. This method is used in various industries, such as for paper rolls in the paper industry, film rolls in the packaging industry, and tires and wheels in automotive industries.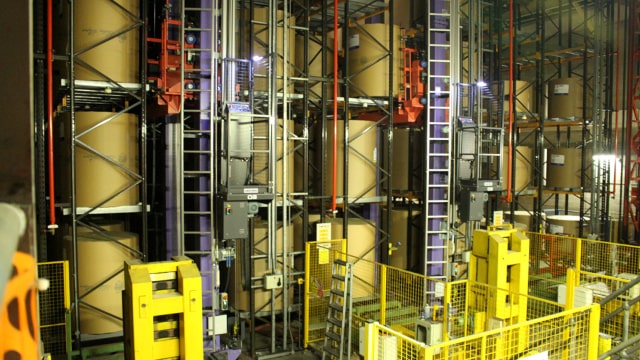 Unitload AS/RS
Paper rolls for printing and paper product manufacturing.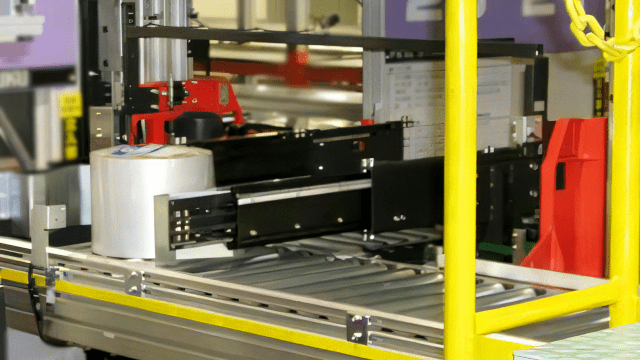 Mini load AS/RS
Small rolls of paper or film for packaging manufacturing.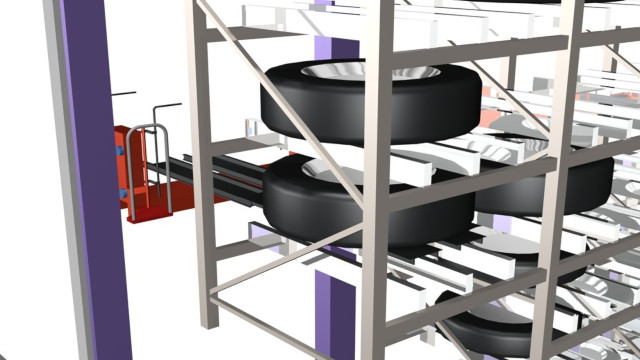 Miniload AS/RS
Temporary buffering of wheels and tires in a automobile production plant.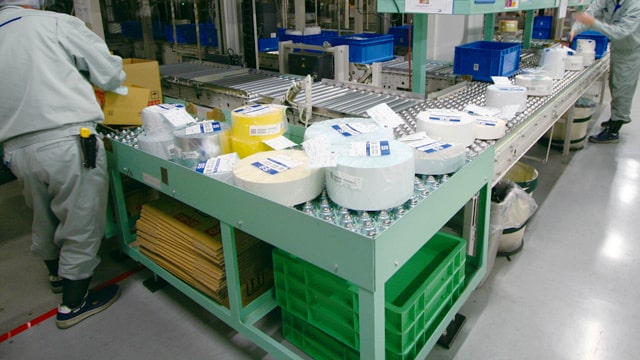 Miniload conveyor
Small rolls of paper or film for packaging manufacturing.
Method 4: Roll-Core Handling
Do your rolls have a metal shaft or bar in their center and are there discs on either end? If yes, there is another possibility here. Instead of handling rolls like in the previous solutions, the shaft, bar, or discs can be used to facilitate storage and conveying, enabling pallet-free handling.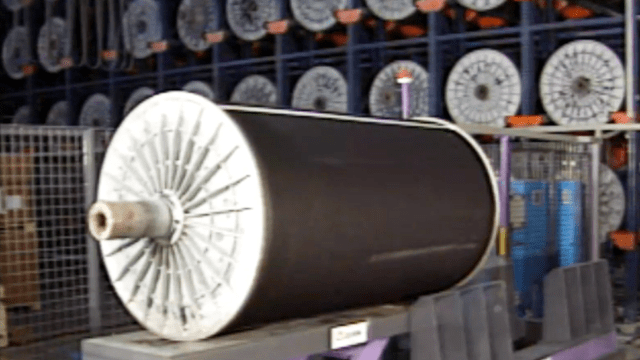 AS/RS with V-shaped fork for disk handling
If there are disks on both sides of the shaft to prevent the load from touching the floor directly, the disks can be used for transport and storage.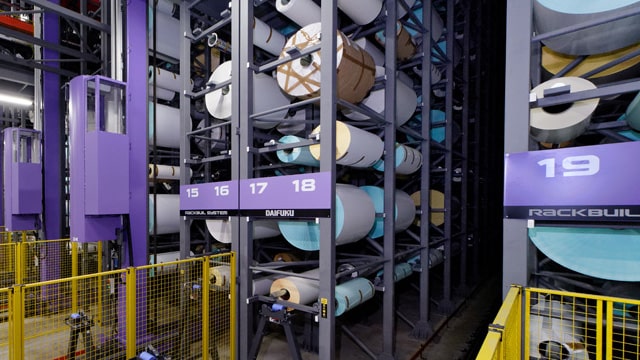 AS/RS with double forks for shaft handling
A two-fork crane scoops up the roll shafts and moves them in and out of the racking.
Conclusion
The need for automation to strengthen safety management in the workplace and to address labor shortages is becoming more and more important these days. As I mentioned earlier, the right intralogistics solution for roll materials differs depending on your business and handled loads – load material, size, balance, SKUs, packaging, quality policy, and so on.
While direct handling may appear an attractive solution at a glance, it may or may not fit your business. Why not discuss the challenges you want to solve with our material handling specialists and explore the best automation solution for your rolls?
Akiko Teshirogi
Marketing manager, Daifuku Intralogistics
Akiko Teshirogi is the marketing manager of the Intralogistics business in Tokyo, Japan. She has been engaged in sales and engineering of warehouse automation systems for over 15 years. Since 2015, she has been in charge of digital marketing and currently drives marketing activities for the Daifuku Intralogistics business.
Follow us on LinkedIn.
View all posts