Optimized Processes and Increased Efficiency at Food Subscription Business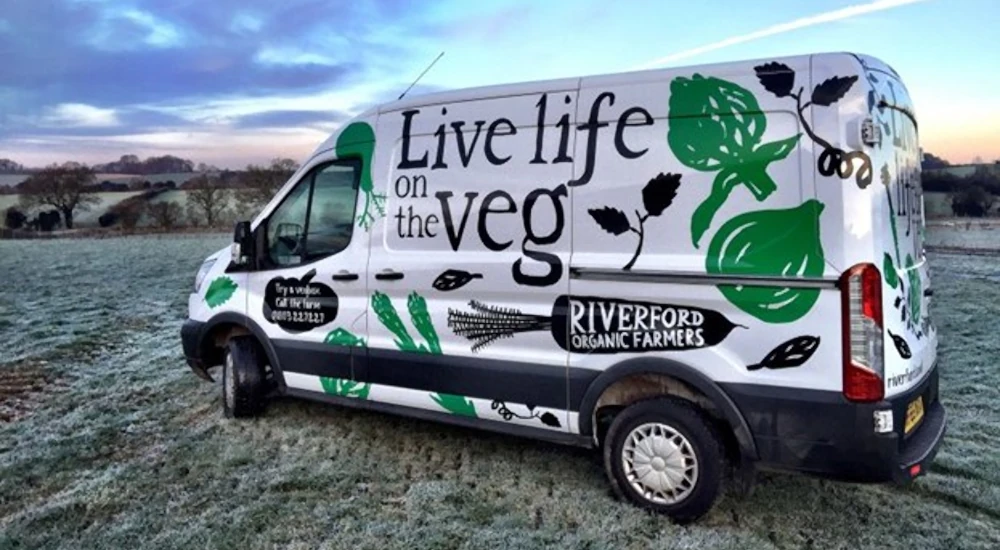 Daifuku Automates Biocase Shipping at Riverford
Onions, potatoes, strawberries, or pumpkins - 100 different kinds of crops are cultivated by Riverford Organic Farmers Ltd. all year long. The aim of the company is to offer fresh vegetables at a price everyone can afford. To ensure that the food gets from the field to the British kitchens in less than two days, the Japanese material handling expert DAIFUKU installed a modern picking system with pick-by-light technology for the organic delivery business. This means that up to 50,000 organic boxes can be packed and sent to households across the UK every week.
Riverford Organic Farmers is the UK's largest supplier of organic products. In 2015, the company had annual revenue of £57 million. The company was founded by Guy Watson in Devon and with a total of five farms supplies customers in England and South Wales. Each week, subscribers to the organic delivery boxes receive eight seasonal recipes, so that all the groceries can be consumed wisely. In order to cope with the increasing demands on orders, Riverford was in need of new storage technology. Sue Jones, Head of Business Systems at Riverford Organics, explains: "In the UK we have around 70 franchise distribution partners who deliver the food boxes that our customers order on our website. As our range of products is being expanded sustainably, we could no longer expect our distributors to do the picking. It was obvious that we needed to centralize our order picking and to optimize the processes in the warehouse by automating the warehouse". Riverford entrusted the Japanese intralogistics specialist DAIFUKU with ensuring the best and most efficient flow of goods. The company, therefore, implemented an automated picking, packaging, and conveying system at Riverford's headquarters in Buckfastleigh, Devon.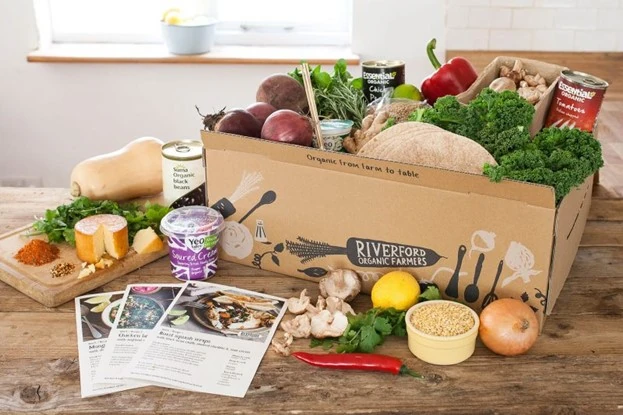 Detailed Product Selection with Pick-to-Light
After DAIFUKU conducted an extensive status analysis, Riverford selected a pick-to-light system for processing ambient, refrigerated and meat products. The challenge was that the assortment of the different products had to be handled in three separate areas of the warehouse. In order to supply the picking area efficiently, the packing stations are equipped with an autonomous conveyor system that is connected to the storage areas. As a result, vegetables and meat can be transported to the picking personnel using containers that have been designed exclusively for food dispatch. Pick-to-Light technology enables Riverford to select products more quickly and in greater detail.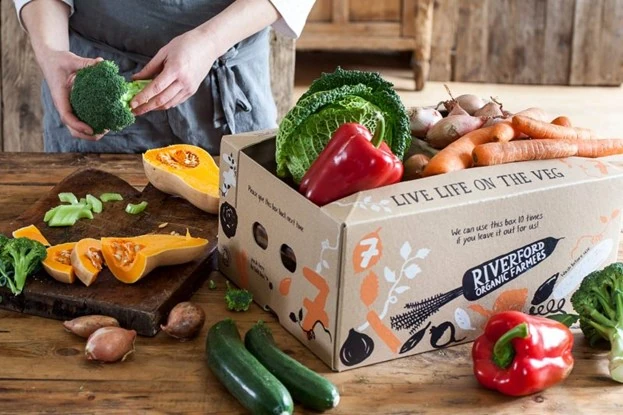 Satisfying Results
Moreover, with the new intralogistics system, Riverford is able to offer its customers an even wider range of organic products. The warehouse automation system increases efficiency: the shipping boxes are already packed in the central warehouse and the delivery staff saves one hour every day, which they can now use to supply other customers. Robert Wood, Business Development Manager at DAIFUKU, reports: "Our collaboration with Riverford is a classic example of how fast-growing online companies can use the automation of their material flow to drive growth while enhancing the customer experience. It's great to see how our intralogistics system has contributed to another company's success so quickly".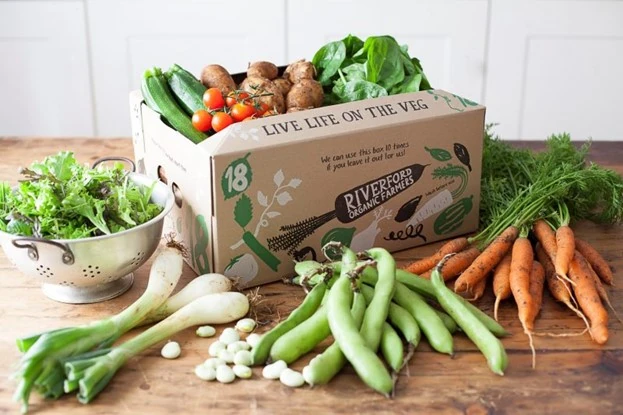 Conclusion: Competent Consultation is the Key to Project Success
"The automation of processes was completely new to us. All the better that in DAIFUKU we have found a partner who has acted as a competent advisor and confidant throughout the entire process," concludes Sue Jones. "For us, this was the key to the success of this project. In general, right from the start we have been impressed by the advantages that automation offers us: Not only the time saved, but also the significant reduction of errors in order picking is worth mentioning". With the warehouse automation, Riverford can supply around 50,000 households per week.
Thomas Balluff

Managing Director, Daifuku Europe GmbH
Thomas Balluff became Managing Director of Daifuku Europe GmbH in 2019. He looks back to over 30 years of professional experience in the Intralogistics industry. In 2006 he joined Daifuku Europe Ltd. as Head of Sales, followed by his position as Branch Manager of Daifuku Co., Ltd. from 2010 up to today.
About Daifuku Europe GmbH
The Germany-based business of Daifuku Europe, the company provides sales, engineering, installation and after-sales services for material handling systems used in manufacturing and distribution in Europe. To better reach customers the company also has offices located in the U.K., Denmark, and Sweden.
Follow us on LinkedIn.
View all posts