Future Trends of Automated Cold Chain Logistics in China

With the improvement of Chinese people's living standards and diversification of diets, demand for fresh produce within China continues to grow, leading to growing demand for cold chain logistics. According to public data, China's cold chain logistics market reached 418.4 billion yuan in 2021. By 2025, it is expected to surpass 550 billion yuan (77.3 billion USD). With the rapid development of the cold chain industry in China, the application of automated cold chain technology in the food industry has become increasingly important.
Benefits of Automation in Cold Logistics
Automated warehouses, one of the major intralogistics technologies among automated cold chain solutions, can bring a multitude of benefits to food logistics:
Space & operational efficiency

A cold storage warehouse using an automated storage and retrieval system (AS/RS) can make full use of vertical space to provide high storage density. In addition, the combination of an AS/RS, automated transport system, and inventory control software streamlines operations and improves inventory and shipping accuracy while meeting customer demands for faster delivery.

Quality management with thorough temperature control

An AS/RS is applicable to refrigerated and fresh product warehouses where the temperature directly affects the stored product quality. With minimum openings for palleted products to and from the warehouse, automated material handling technology offers better temperature consistency inside the warehouse and improves air-conditioning efficency over conventional warehouses.

Safety

An automated storage and handling system capable of operating in a freezer environment frees operators from work in the tough cold environment and allows them to do picking and other operations in a more ergonomic environment. This consequently improves efficiency and safety.
As the AS/RS example demonstrates, there are many benefits to implementing automation systems in a refrigerated environment. Let us take a look at what other types of automation are currently underway in China.
Current Development of the Industry
Automation is being promoted not only in warehouses, but also in various parts of the supply chain.
IoT innovation in cold supply chain

Intelligence, information, and digitization of cold supply chain management has seen increasing development. Innovative technologies such as The Internet of Things and big data analysis improve the efficiency and quality of cold chain logistics. For example, in 2022, Jingdong Logistics established a intelligent cold supply chain management platform for a prominent Chinese food enterprise, helping it realize end-to-end product monitoring and delivery vehicle allocation. (*1)

Unmanned delivery of last one mile

Automation is also deployed in the delivery of fresh food, medicine and express delivery. For example, China's leading unmanned instant delivery platform, Dada Group, opened the Dada Unmanned Delivery Open Platform in 2021. The platform uses unmanned vehicles to support the logistics services of various supermarkets to consumers.(*2)

New suppliers and new technologies

As the automated cold chain logistics industry develops, more and more companies are entering the market. Relevant data shows that China's cold chain industry has developed rapidly in the past five years and the combined cold chain business revenue of key companies reached 69.470 billion yuan in 2020.

Upcoming Trends in China
While the current trends metioned above are expected to continue to grow, I also want to highlight some additional trends coming into the market. Let's take a look.
Technological innovation:

With the development of artificial intelligence and Internet of Things technology, automated cold chain technology is gradually achieving more advanced intelligence and automation. For example, IoT sensors can enable real-time monitoring and tracking of food, thereby improving quality and increasing safety.

Large-scale application:

Automated cold chain technology is increasingly being embraced across all parts of the supply chain, especially in the food sector as market demand for safe and quality products grows.

Global Standardization:

There is a global movement driving the standardization of cold chain technology to ensure food safety and quality across different countries and regions. In 2018, ISO formed the ISO/TC 315 committee toward standardizing cold chain logistics. The committee currently consisits of 19 countries including Japan, China, Korea, Brazil, Thailand, India, and others.(*3)

Robotics

With labour shortages worldwide, the development and introduction of robots in cold environments is also inevitable.

Environmental protection and sustainable development move:

Growing environmental awareness will further increase the need for more energy-efficient material handling systems.
As a comprehensive material handling system provider with extensive experience, Daifuku leads the industry. Here's how we achieve that.
Daifuku Takes Active Part in Developing Cold Chain Automation in China
Since 2005, Daifuku has provided cold storage AS/RSs to many well-known Chinese customers, and actively participated in the rapid development of China's automated cold chain industry. At present, Daifuku can provide Chinese customers with fully automated storage and transportation equipment in a freezing environment of -10°C to -30°C, and storage, transportation, picking and sorting equipment in a cold storage environment of -10°C to 10°C. Based on a wealth of technology and knowledge accumulated over the years, Daifuku provides optimal cold chain solutions to its customers.
Rich experience

Relying on rich automation experience and localized service capabilities around the country, Daifuku China provides solutions to many well-known customers in the Chinese market. Since Daifuku delivered the first AS/RS in China in 1983, it has continuously provided customers with comprehensive solutions, including storage systems, conveying systems, sorting systems, and information systems.

Technical exchange and partnership

Daifuku actively participates in domestic and foreign industry conferences and exhibitions, strengthens relationships with domestic and foreign experts and enterprises in the industry, and offers the latest industry technology and experience.

Understand market demand

Daifuku China has a wide range of customer groups in the Chinese market. The company will continue to strengthen communication and cooperation with customers, understand customer needs, and provide customers with more suitable automated cold chain solutions to help the development of industry.

Intelligent logistics:

Daifuku China promotes intelligent systems to improve the efficiency and precision of logistics operations. The company will work with logistics technology companies and e-commerce companies and explore the application of intelligent logistics systems in China.
Conclusion
As living standards in China rise, desire for high-quality, safe food will continue to increase. Automation in refrigerated logistics is therefore expected to gain momentum. Interested in learning more about our cold storage intralogistics technology? Visit the cold chain solution page or contact Daifuku's experts today and create a better future with us.
References:
Chen Danyao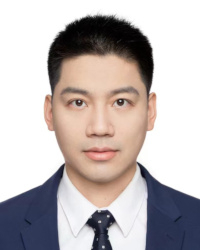 Sales Manager, Daifuku (China) Manufacturing Co., Ltd.
Chen Danyao has more than 10 years of work experience in the refrigeration industry. As the sales manager of Daifuku China for automated cold chain projects, he has an advanced understanding of the development trends of the industry.
About Daifuku (China) Manufacturing Co., Ltd.
Daifuku (China) Manufacturing Co., Ltd. was established in 2005. Its primary business targets are e-commerce, retail, supermarkets, 3PL and other logistics industries, food, medicine, cold chain, paper, petrochemical, auto parts, and manufacturing industries.
Boasting nearly 400 completed automated warehousing projects, Daifuku China helps its customers improve productivity, shorten shipping lead times, and reduce inventory backlogs. As an experienced system provider and integrator, Daifuku can AS/RSs with storage systems, picking and sorting systems, conveying systems and information systems, and proudly provides customers with more suitable logistics system solutions according to their unique needs.
Follow us on LinkedIn.
View all posts