Daifuku North America offers a variety of software & control systems that are effective for warehouses, manufacturing facilities, airports and cleanrooms. Our comprehensive systems supports high-volume throughput, while assuring complete accuracy.
Our warehouse management system (WMS) is a computer-based inventory management system that provides real-time control of inventory, labor, and equipment in a warehouse. Our warehouse control systems (WCS) are computer-based systems that bridge the gap between the WMS and the various possible configurations for automation material handling equipment. Our WebbView integrates the four key elements of baggage system control: supervisory control, Equipment control, manual encoding, and user interface. Finally, our Daguard is a software program that monitors the wearing of equipment parts based on cycles and time in use.
Products
Warehouse Control Systems - Panel Fabrication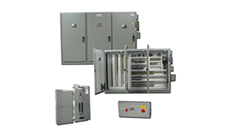 As a turnkey provider of conveyor and sortation systems, Wynright fabricates all panels in-house. A proud member of Rockwell Automation's Machine Builder program, we design, manufacture and provide custom panels, using state-of-the-art components, and back it all by our in-house panel testing services. Our offerings range from small push button enclosures to large motor control panels.
Warehouse Control Systems - Web-Based Warehouse Intelligence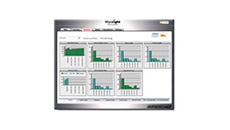 Wynright's full-featured web-based HMI empowers your people with access to critical data. With the proper security credentials and web service, your team has on-the-go access to key reports, alerts and statistics from anywhere in the world.
Our product uses an intuitive dashboard technology that's easily configurable for each user. As part of the integrated Autoexec Suite?, our web-based HMI can be customized to include any information about your warehouse control system. Whether you are looking for help with resource planning or a way to identify a potential system bottleneck, Wynright has the answer.
Warehouse Control System - Autoexec Guardian Proactive Site Monitoring
Autoexec Guardian® Proactive remote monitoring of warehouse control systems becomes a reality with Wynright's innovative Autoexec Guardian. An integrated part of the Autoexec Suite®, this module works seamlessly with our control systems to enhance the flow of time-sensitive information across your enterprise.
Our detection software monitors critical items such as computer performance, host communication, safety devices and the status of common system faults. When a system alert is detected, Autoexec Guardian generates e-mail notifications to both your staff and our support center team. The result? Increased productivity. Just another example of how Wynright keeps your company moving.
Warehouse Control System - eWareNavi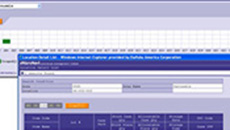 Daifuku North America's eWareNavi WMS is a full featured and highly configurable warehouse management system (WMS) for fast moving, high-volume warehouses. This warehouse management software directs equipment and multiple people simultaneously, and provides control, flexibility and visibility of warehouse inventory operation. Effective for conventional warehouses, partially-automated, and/or fully-automated distribution facilities, eWareNavi delivers enhanced efficiency and increased productivity with lower operating costs.
Warehouse Control System - Warehouse Rx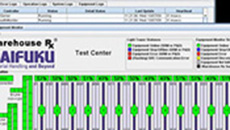 Daifuku North America's Warehouse Rx WCS is a powerful warehouse control system designed to control automated material handling equipment. It is a paperless, real-time warehouse control system, which can be used as stand-alone software or can be interfaced with other third party WMS systems. Warehouse Rx WCS provides uniform error recovery and integrates and simplifies complex systems - no matter the equipment type or vendor.
Our warehouse control software can be configured as an inventory management system where Warehouse Rx controls the automation equipment while tracking the inventory within the automated system, such as Daifuku's Automated Storage & Retrieval System (AS/RS). This option can act as a stand-alone inventory management or can act as a subset of a larger warehouse controlled system.
Warehouse Rx can also be configured as a load mover system where it controls the automation and handles all the logistics moving loads within the automatic system but is not aware of the contents of the load. This configuration is specifically designed for application where a third party WMS system is in place and there is a need to a control the automated material handling equipment net but not the inventory.
DAGUARD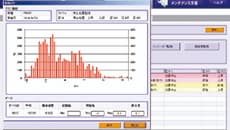 DAGUARD is a software program that monitors the wearing of equipment parts based on cycles and time in use. DAGUARD (pronounced "day-guard") is available for new Daifuku-branded or Daifuku-controlled automated equipment including Automated Storage & Retrieval Systems (AS/RS), conveyor, Sorting Transfer Vehicles (STV) configured as shuttles, and Automatic Guided Vehicles (AGV).
This system is a preventative maintenance solution with predictive maintenance functions. It notifies users when it is time to maintenance or replace system parts, and it forecasts the deterioration of parts using a statistical method and experimental rules that have been established within the material handling industry over time.
DAGUARD users can view real-time information about operation cycles, hours in-use, and travel distances. Maintenance history logs are another useful feature of DAGUARD.
WebbView Baggage Handling Control System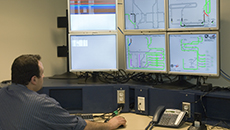 WebbView is a comprehensive control system that supports high-volume baggage throughput, while assuring bag-tracking accuracy. WebbView, the heart of our baggage-handling control system, is an innovative solution that integrates the four key elements of baggage system control:
Supervisory control
Equipment control
Manual encoding
User interface
WebbView is the result of large-scale research and development efforts to create a system on the familiar Microsoft Windows platform. As a result, it is accurate, easy-to-use, and can provide dozens of graphical reports.
SAM System Automation Manager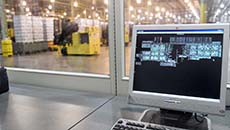 SAM is a robust, easily-configured control system for Automatic Guided Vehicles and SmartCart Automatic Guided Carts. SAM was developed so it can be easily customized to meet the individual needs of our customers.
Benefits include centralized vehicle management, graphical user interface, easy integration, and comprehensive reports. SAM communicates constantly to each vehicle via wireless Ethernet (Wi-Fi) and monitors all vehicle locations and destinations. It dynamically routes vehicles to improve efficiency. SAM interfaces with major PLCs.
Contact Us
For product inquiries, please reach out to us via our Contact Us page.
Contact Us
Contact Us
For product inquiries, please reach out to us via our Contact Us page.
Contact Us(English)
Contact Us
For product inquiries, please reach out to us via our Contact Us page.
Contact Us(English)