Daifuku's solutions for the manufacturing industry help companies streamline logistics in their production processes. From food, beverages, and medical supplies to machinery, metalworking, electrical products, daily commodities, and everything in between, Daifuku has material handling solutions that meet automation and labor-saving needs in virtually any manufacturing sector.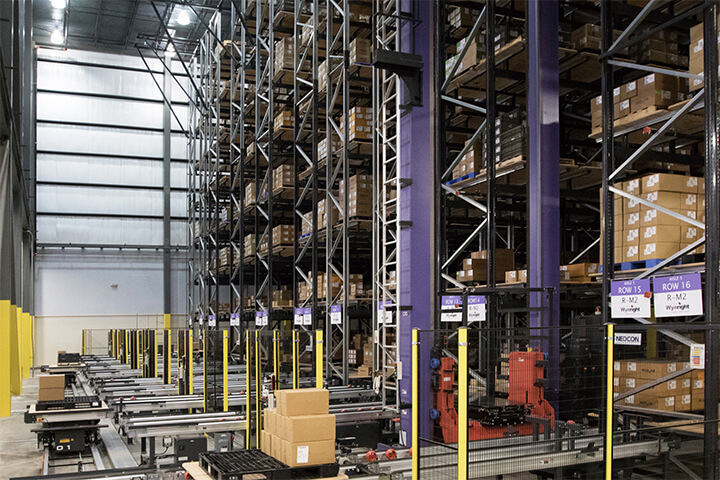 Solutions for Manufacturing
Pharmaceutical and Cosmetics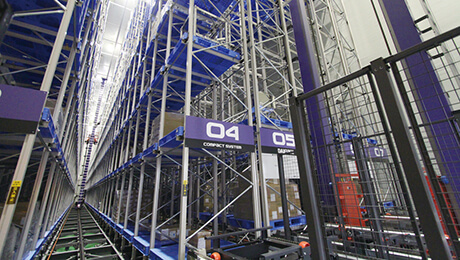 To succeed in pharmaceutical and healthcare products, companies need to implement rigorous quality control structures and make sure that their approaches are as cost-competitive as possible. Daifuku not only provides solutions for GMP-based system development, improved security, enhanced traceability, and other measures that tie into logistics rationalization but also offers resources for maintaining stable, uninterrupted shipping and supply operations during emergencies.
Food and Beverage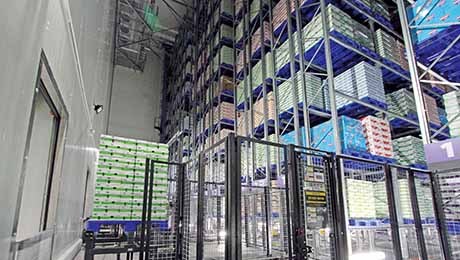 To help companies provide safe, trustworthy food, Daifuku's material handling systems provide a framework for implementing rigorous quality control across the board—from the acceptance of raw materials to production, warehousing, and shipment. Daifuku elevates quality control levels to new heights, incorporating contamination countermeasures and traceability improvements.
Electronics and Machinery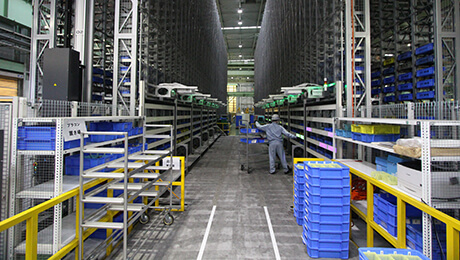 Daifuku has a wide array of solutions for companies looking to improve their logistics efforts from accepting and storing parts and materials to providing resources to production lines. Benefits include automating interbay transport, establishing JIT-compliant supply and recovery systems, reducing forklift labor demands, and eliminating bottlenecks in production processes.
Paper and Printing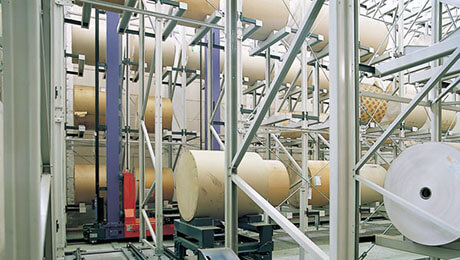 Load profiles in the paper and printing industries range from pallets of paperboard to rolls of film. Due to the considerable weight of the items involved, maintaining quality during storage periods and transport procedures is a sizable challenge. Daifuku's automation solutions enable users to handle everything from pallet items to rolls and materials in a safe, secure manner.
Metal and Wood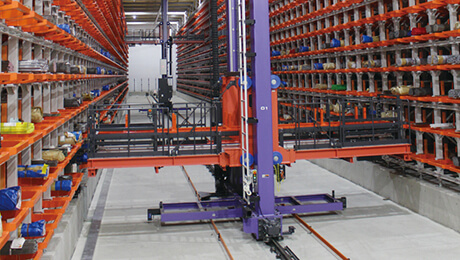 Automation systems are extremely effective for handling steel and wood materials, which tend to be long (more than 3 m in length) and heavy. With state-of-the-art automatic warehouses, companies can achieve around five times the traditional storage capacity levels in the same space. These facilities also integrate directly with production facilities, making it possible to consolidate everything from storage to processing in a single system.
Everyday Goods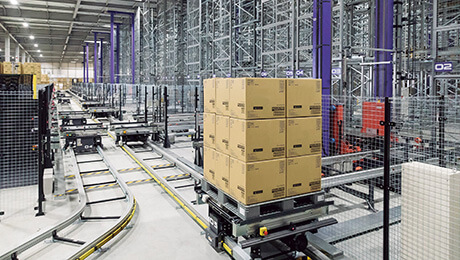 In the world of everyday goods and general merchandise, where supply chains stretch across the globe, companies need to have facilities for storing and managing imports in a comprehensive, integrated setting. By enabling large-scale, large-volume storage and reliable product management, automatic warehouse systems address these needs.
Contact Us
For product inquiries, please reach out to us via our Contact Us page.
Contact Us
Contact Us
For product inquiries, please reach out to us via our Contact Us page.
Contact Us(English)