Daifuku has a wealth of experience providing material handling solutions to companies so they can deliver products to stores and consumers more quickly, accurately, and efficiently. Daifuku's offerings continue to boost quality and service levels, serving as the logistics infrastructure component distribution companies need to meet diversifying consumer needs.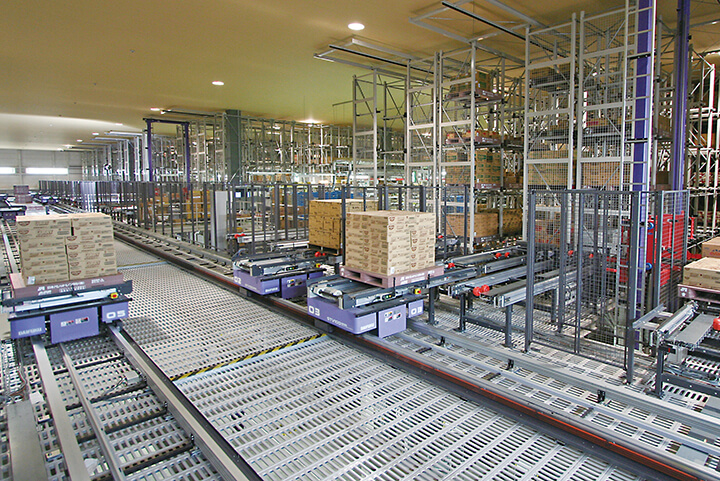 Solutions for Distribution
E-commerce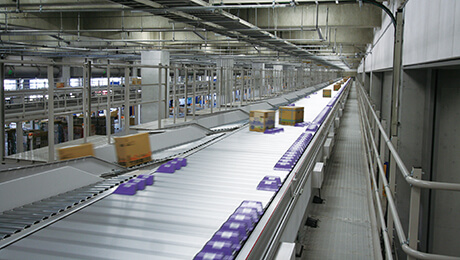 For e-commerce and distribution, logistical capabilities are what enable companies to meet important customer demands in buying what they want anytime and anyplace and geting their deliveries as quickly as possible. Daifuku's solutions help distribution sites manage massive quantities of items—including long-tail elements—and quickly process order data to get shipments promptly out the door.
Mass retailer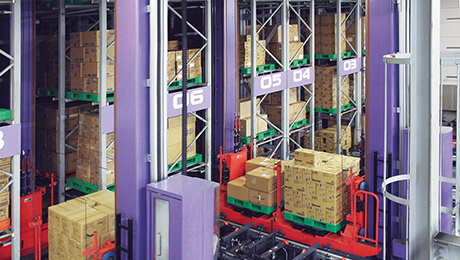 Distribution centers are facing increasingly sophisticated demands in streamlining product reception and stocking procedures at store locations and enhance overall sales productivity. Daifuku's logistics systems allow our customers to manage products and information in a consolidated framework, cross-dock transfer and distribution center items, shorten lead times, make deliveries by category and route, eliminate the need for store-based inspections, and more.
Co-op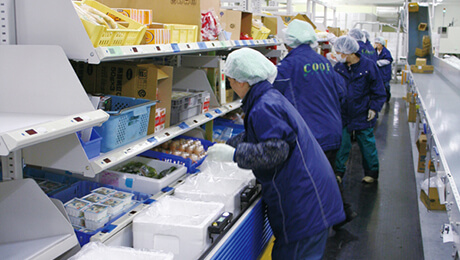 With lifestyles growing more and more diverse, co-ops are seeing their individual delivery services expand at incredible speeds. Companies not only have to stock both regular products and a diverse mix of other items but also need to operate distribution systems capable of grouping and shipping products quickly and accurately. Daifuku strives to innovate co-op distribution by developing cutting-edge solutions, such as picking systems that incorporate the latest IT resources.
Pharmaceutical Wholesalers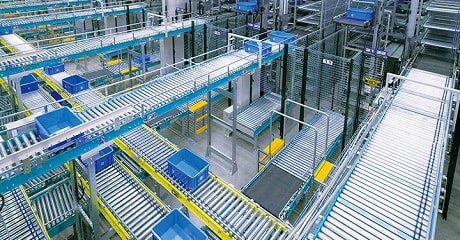 In pharmaceutical distribution, mounting efforts to separate medical and dispensary functions have accelerated the shift toward small-lot distribution. Daifuku strives to serve pharmaceutical wholesalers by constructing material handling systems that allow users to minimize shipping errors and reach new levels of automation and labor efficiency. As part of its business service management efforts, which aim to keep shipments moving in disaster and emergency situations, Daifuku also provides total solutions that cover the entire scope of potential responses, including earthquake countermeasures.
Food Wholesalers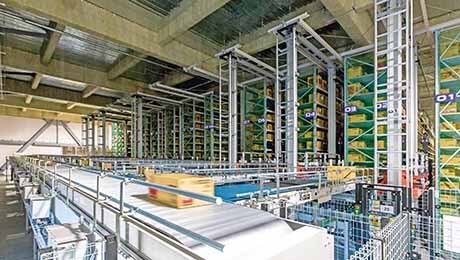 Food distribution centers are now performing more functions and growing more complex than ever before, with employees needing to process orders in various units—including by the case, bowl, and/or piece—and control temperature to ensure that products are stored at optimal temperature, such as room temperature, refrigerated, frozen, or fresh. Daifuku installed systems into numerous distribution centers for food wholesalers to enable high-frequency/small-lot shipping, batch processing in three temperature zones, reductions in lead times, and decreases in distribution costs.
3PL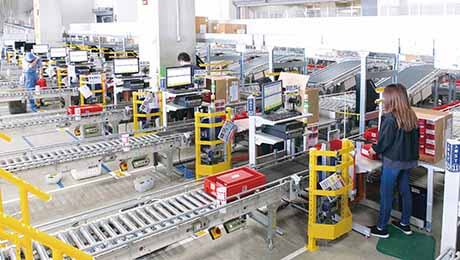 Third-party logistics (3PL) providers handle physical distribution operations for client companies. In serving their diverse base of client shippers, these providers have to offer individual customers optimal distribution services that go above and beyond the conventional approach. Daifuku has been providing distribution systems for the manufacturing and logistics industries for decades, giving the company the experience it needs to establish high-caliber 3PL distribution centers.
Agriculture and Fisheries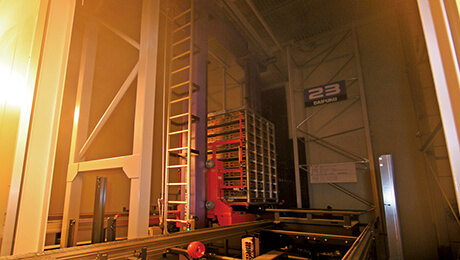 Using its latest distribution solutions, Daifuku assists in brand development for production regions and distribution rationalization at the logistics stage. In the agricultural field, Daifuku covers every process—from production to logistics—by providing optimal solutions for the cultivation of mushrooms and other produce, storage facilities, shipping centers, markets, vegetable and fruit distribution centers, and more. Daifuku also has substantial experience constructing freezer systems and other resources in the fish processing industry.
Contact Us
For product inquiries, please reach out to us via our Contact Us page.
Contact Us
Contact Us
For product inquiries, please reach out to us via our Contact Us page.
Contact Us(English)