Daifuku provides a wide variety of lineups to address deliveries and production, which are becoming smaller in quantities and lots due to the diversification and complication of consumer needs. Our products not only improve efficiency but offer optimum transport services with high reliability and functions that will not damage the products. Our systems support almost all production processes at automobile production plants and other facilities by streamlining logistics, leading to cost and lead time reductions.
Manufacturing and Distribution
Conveyor Systems
From chain conveyor that convey pallets to powered roller conveyor, accumulators, and inclined belt conveyor for cases, the business provides a range of conveyor systems according to customer requirements. Combining conveyor with other equipment such as AS/RSs and sorting and picking systems allows for the installation of a more advanced, comprehensive system overall.
Automatic Guided Vehicle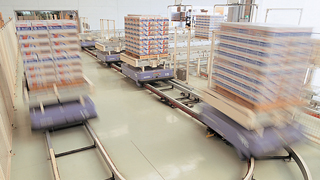 Along with the rail-less FAV and FAC, the business also offers the rail-guided Sorting Transfer Vehicle (STV), and an overhead monorail system known as the Space Carrier for small containers and boxes. The FAV, which offers flexible movement, comes in different variations, including a fork-type and chain-conveyor-type among others. STVs can be combined with AS/RSs to form an advanced system.
Automotive Production Lines
Chainless Conveyor System "Flexible Drive System"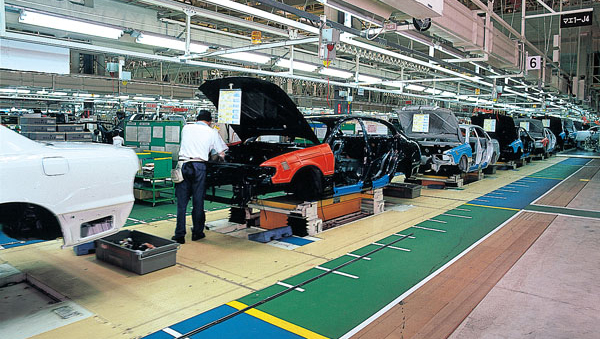 The Flexible Drive System (FDS) is a chainless conveyor system that moves products with rollers that push the preceding carrier. FDS enables slow but stable transport and performs best in assembly and processing lines. Flexible conveying lines are created by using multiple drive rollers. This system is ideal for reducing operating noise and creating a pleasant work environment.
Electrified Monorail System - Ramrun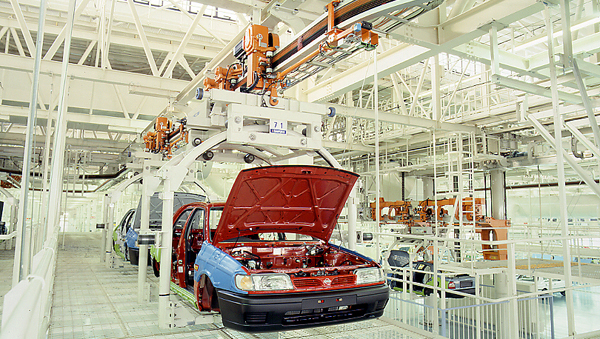 The Ramrun is Daifuku's top selling product. It transports automobiles in various stages of production inside a factory. The Ramrun can use overhead or floor monorails. Options are available to mount lifting and load transfer units. The HID (non-contact power supply) Ramrun model is ideal for clean and quiet operations. HID is also recommended for dusty and humid environments.
Chain Conveyor Systems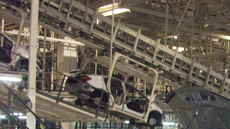 Daifuku's floor and overhead chain conveyor systems use trolley or Daifuku Magic technology. They are all robust and reliable systems that can be used in various environments. Uses include very harsh situations such as the transport of medium- and heavy-weight loads and coating work.
Paint System - E-DIP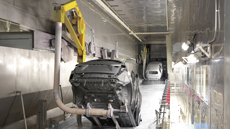 The E-DIP is a transport system that can freely change the angle of a car body in a water or paint tank during the coating, washing, and undercoating processes. This technology improves the quality of coating work and reduces the length of the process.
Contact Us
For product inquiries, please reach out to us via our Contact Us page.
Contact Us
Contact Us
For product inquiries, please reach out to us via our Contact Us page.
Contact Us(English)