In the present day when logistics systems that conform to management strategy, such as linkage functions with ERP systems and production/sales/management systems, cross docking, and improvement of transport and delivery, are required, we combine the flows of goods and information by means of a optimum system linking distribution facilities and software. Accurate and rapid information management enables the optimization of the entire supply chain, and improvement of the overall efficiency of distribution flow can be achieved with our total distribution solution package, which integrates all of our material handling expertise.
Products
Warehouse Management System (WMS)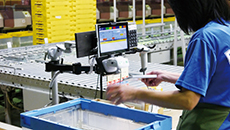 Daifuku's warehouse management system (WMS) fuses together state-of-the-art information technology and optimum distribution equipment and technology to create quality logistics information systems. The system can also easily be enhanced and renovated in the future. From the initial implementation to high-level distribution needs, Daifuku's WMS meets a wide range of requests and requirements.
Automated Warehouse Management System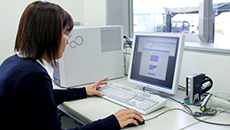 We developed our automated warehouse management system based on our expertise accumulated with our extensive installation record. Various functions which are necessary on site, including free location operation, lot control, and inventory check functions, are consolidated in a single package. The system can also be customized according to customers' requests.
Contact Us
For product inquiries, please reach out to us via our Contact Us page.
Contact Us