Intralogistics Innovation Center
The Daifuku Intralogistics Innovation Center, based in Chicago, Illinois, features the advanced technology solutions of Daifuku, the world's leading provider of material handling systems. In addition, the facility is wheelchair accessible, part of our effort towards the realization of a universal design.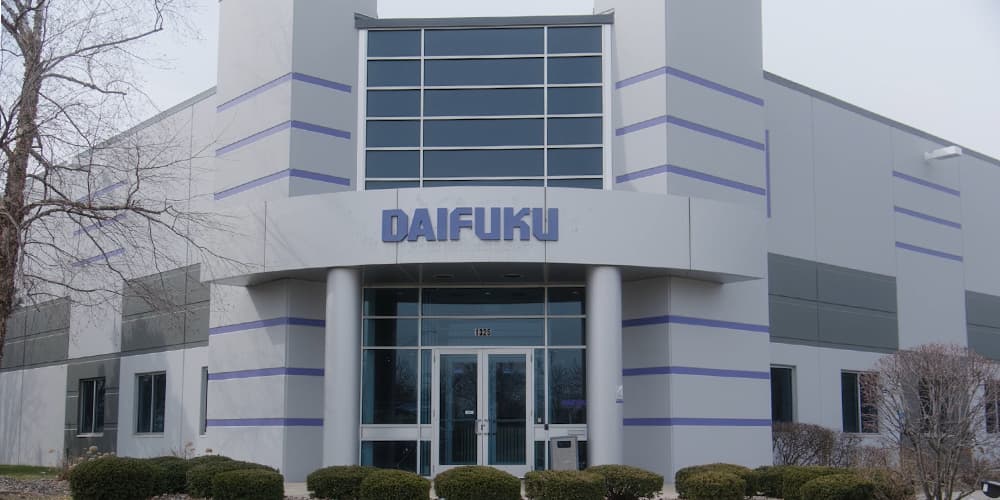 | | |
| --- | --- |
| Building area | 5,580 sq. m (60,065 sq. ft) |
| Operation hours | 8:00-17:00 (Reservations required) |
| Closed | Saturdays, Sundays & Holidays |
Facility Outline
Training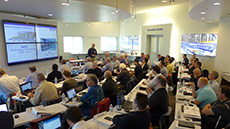 Our modern multi-media training center offers a traditional classroom setting with hands-on training on our material handling technologies just steps away. The center facilitates everything from our Advanced Technology Training class specifically geared for our Integrator Partners to our internal continued education programs.
Board Room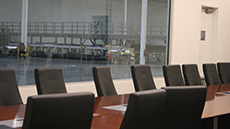 The Board Room is a 30-person executive style meeting room complete with a full-service kitchenette. It overlooks the material handling technologies on display in the Daifuku Intralogistics Innovation Center.
Unit-Load AS/RS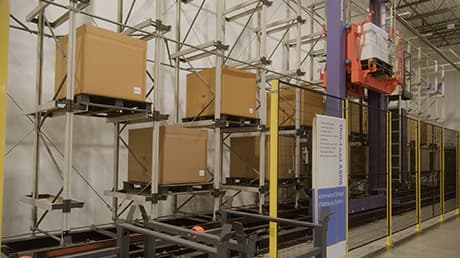 Automated Storage and Retrieval Systems (AS/RS) are available in various unit load models. AS/RSs are effective in factories, distribution centers and distribution storage systems in refrigerated, frozen or room temperatures. Experience inventory control operation by integrating Daifuku's Automated Warehouse Controller into your unit load system operations.
Mini Load AS/RS (Shuttle Rack M)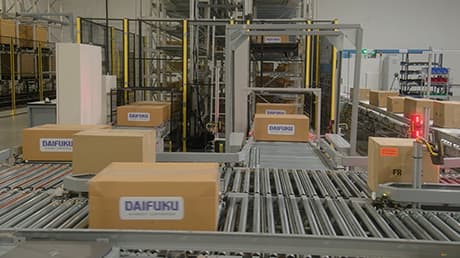 In the distribution industry, the need for AS/RS with sorting and sequencing functions is increasing; Daifuku's Mini load AS/RS meets these needs while saving labor, energy and footprint. Storing small products and parts in container and cardboard box units, the system can use a single crane to store and retrieve one case at a time, or a twin crane that allows multiple cases to be processed simultaneously, with other diverse specifications available.
Sliding Shoe Sorter (AS-35)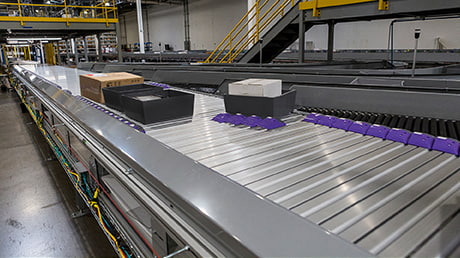 The AS-35 is the Next Generation of the time-tested sliding shoe sorter technology from Daifuku. Technological advancements and valuable feedback from our clients have resulted in significant changes that improve the client experience. It is still the same reliable and durable sorter - just better. It is faster, quieter, and easier to maintain.
Conveyor, Sortation and Structures
A closed integrated loop showcases each of the conveyor and sortation technologies. The Daifuku Intralogistics Innovation Center is also used to perform proof of concept tests with actual product loads from clients as well as internal R&D purposes.
Several of our custom metal fabrication items such as mezzanines, conveyor support structures, and safety railings are on display in the Daifuku Intralogistics Innovation Center. We also provide catwalks, safety ladders, stairs and stair towers, and other custom fabricated structures.
Picking Systems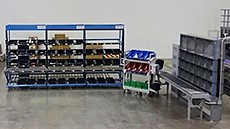 There are numerous ways to pick depending on product type and picking frequency. During the tour, you will see a variety of picking technologies that can be implemented to improve efficiency and reduce the time and cost associated with your fulfillment process.
Robotic Depalletizer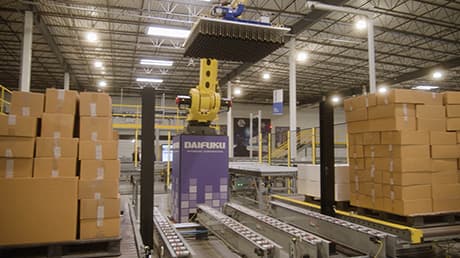 Robotic depallitization products are designed to eliminate injuries, reduce product damage and increase efficiency. We offer full line design and simulation services that utilize the most modern technology and equipment. These systems reduce costs, and deliver exceptional reliability and uptime.
Robotic Truck Loader/Unloader (RTL/U)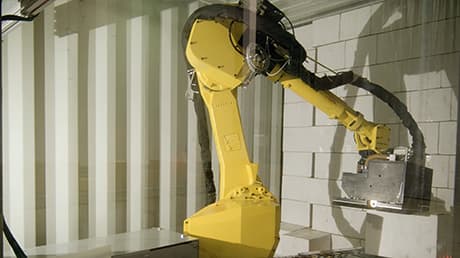 Scheduled for installation in 2018, the RTL/U is a self-guided, autonomous robotic truck and shipping container unloader. It utilizes advanced perception technology that allows it to sense and acquire products that has been floor loaded within semi-truck trailers or ocean freight container.
Narrow Belt Live Roller Accumulation Conveyor Loop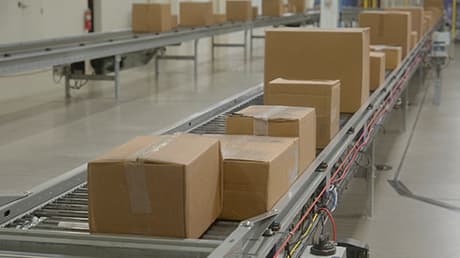 Designed to meet rigorous FedEx specifications, our Narrow Belt Live Roller Accumulation Conveyor is rugged and dependable.
Interactive Kiosks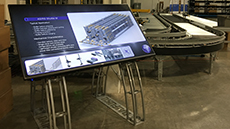 Interactive kiosks provide visitors with the opportunity to learn more about product applications by viewing videos, rendered engineering drawings, and specification sheets for each of the technologies in the Daifuku Intralogistics Innovation Center.
Directions
Please click here for the map.
Approximately 3 minutes north of the I-55 Weber Road Exit
Daifuku Wynright
1325 Rodeo Dr, Bolingbrook, IL 60490