Floor Guide
1st Floor
The first floor features various types of Unit Load and Mini Load AS/RS, along with an automobile assembly line demonstration and AGVs.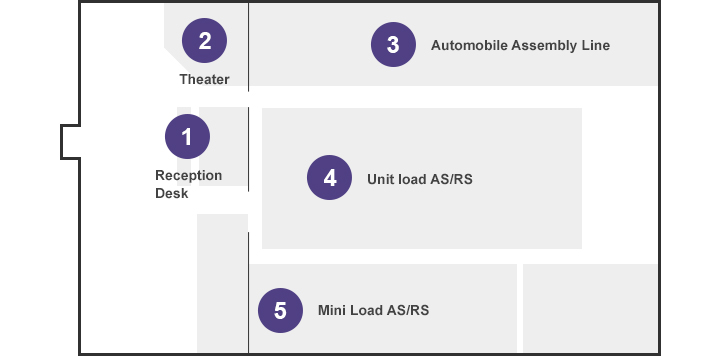 Reception Desk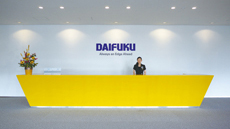 At the reception desk, you will be greeted with a smile by one of our staff. To tour the facility more comfortably, lockers are available to visitors with baggages.
Theater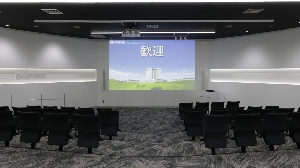 Before your Hini Arata Kan tour begins, you will a video introduction to material handling on a 140-inch screen. ( Theater seats 70 visitors )
Automobile Assembly Line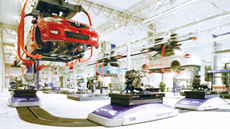 A demonstration showcases Daifuku's automotive assembly line systems. The line features a fully automated automotive assembly system showing body, engine, and door assembly.
Unit load AS/RS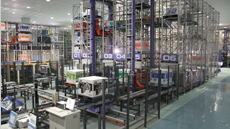 Automated Storage and Retrieval Systems ( AS/RS ) are available in various unit load models. AS/RS is effective in factories, distribution centers and distribution storage systems in refrigerated, frozen or room temperatures.
Mini Load AS/RS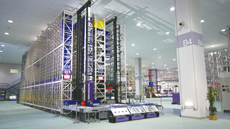 Discover different types of mini load AR/RS and learn how containers can be output to picking operations using U-sharped conveyors. Also you can learn about the inventory control system. In the distribution industry, the need for AS/RS with sorting and grouping functions is increasing; Daifuku's AS/RS meets these needs while saving labor, energy and footprint.
Mezzanine
The Event Hall and meeting rooms are located on a mezzanine between the first and second floor.
Event Hall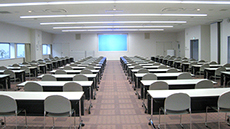 The hall seats up 100 people and is equipped with a large screen. The hall is available for conferences, training sessions and presentations.
Meeting Rooms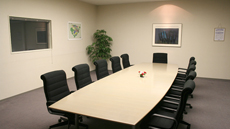 There are 7 meeting rooms with capacity of up to 14 people.
2nd Floor
Along with an range of picking and sorting systems, which form the core of exhibited equipment, visitors can also see semiconductor production line and airport baggage handling sytems.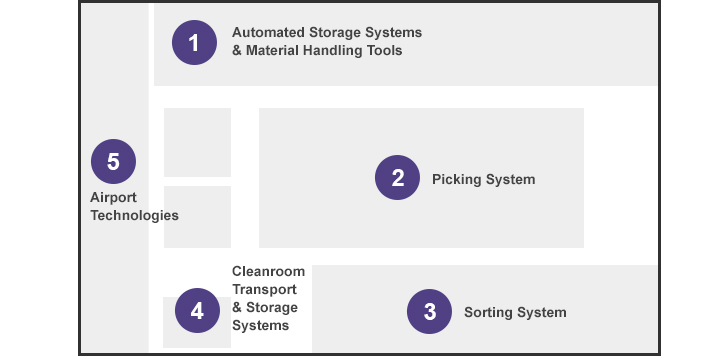 Automated Storage Systems & Material Handling Tools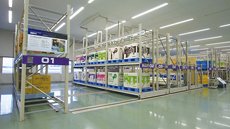 Peripheral equipment is essential to provide the final link in warehouse management. Here you will find many top quality load-handling products, carefully designed to keep your goods in the best conditions possible.
Picking System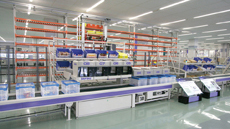 There are numerous ways to pick depending on product type and picking frequency. During the tour of Hini Arata Kan, your guide will demonstrate an entire picking operation using an automated information system.
Sorting System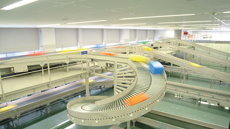 In the sorting area, items are sorted by pieces, or cases.
Cleanroom Transport & Storage Systems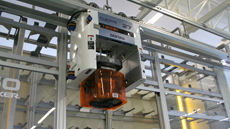 Cleanroom transport & storage systems allow productivity improvement in semiconductor manufacturing facilities. FOUPs, closed containers designed for storing wafers, are transported efficiently at high speed to meet needs.
Airport Technologies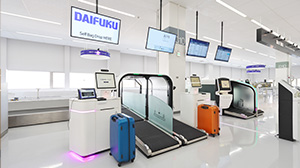 We introduce cutting-edge systems for airports, including self-service check-in systems, which allow passangers to deposit their baggage according to instructions on a monitor, and the automatic guided vehicle-based mobile inspection table. These systems address the issue of labor shortages and needs for improved workload efficency in airports.
3rd Floor
The third floor features the Comprehensive Exhibition and Conference Halls. The third floor also houses a Daifuku Group Corner. Panel displays introduce Daifuku's global network and showcases Daifuku Group companies in a variety of businesses.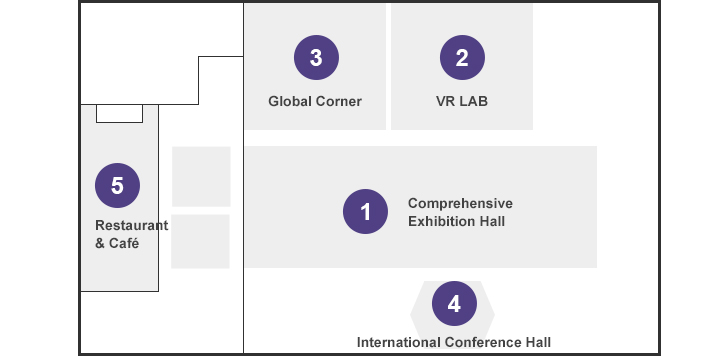 Comprehensive Exhibition Hall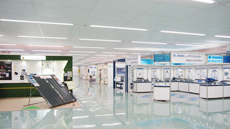 In the Exhibition Hall, we display over 150 products from 40 logistics companies. Visitors to Hini Arata Kan can discover material handling components, IT devices and other products capable of integrating with Daifuku systems. Visitors are introduced to Daifuku's global network.
VR LAB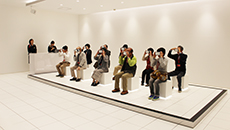 You can experience dynamic 3D movies using a virtual reality ( VR ) headset.
Global Corner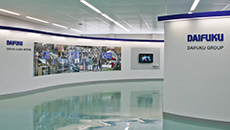 We introduce Daifuku's global affiliates in 26 countries and regions.
International Conference Hall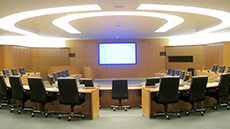 This state-of-the art conference room, equipped with an interpretation booth, is 650 sq. m ( 6,996 sq. ft ). The Conference Hall is efficiently designed to seat 37 people.
Restaurant & Café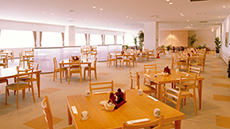 The restaurant overlooks a beautiful landscape. Reservations are required.