Daifuku Announces Subsidiary Name Change - Expanding its business in the Asia and Oceania markets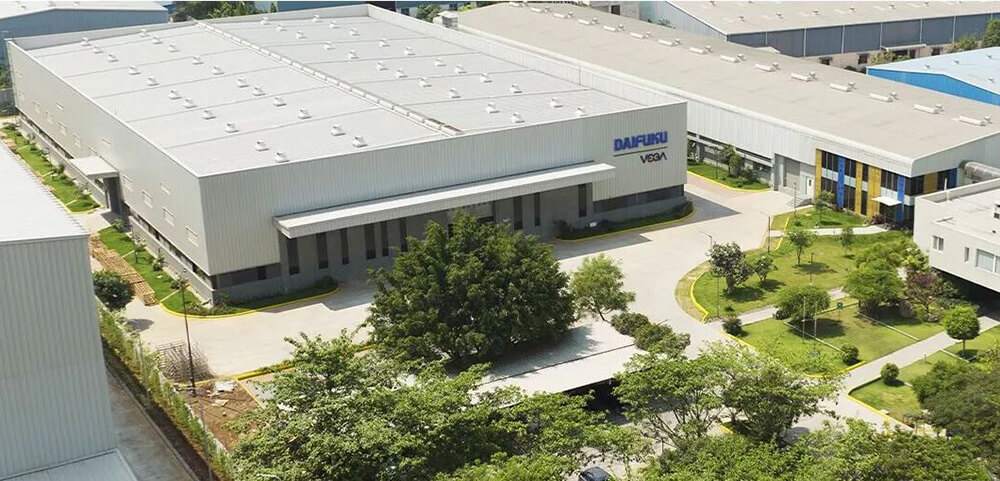 Daifuku Co., Ltd. announced that its subsidiary Vega Conveyors & Automation Private Limited changed its name to Daifuku Intralogistics India Private Limited.
Established in 1999, Vega has been providing consulting, design, manufacturing, sales, installation, and after-sales service of material handling systems to the India market.
Daifuku acquired Vega in 2019 to strengthen price competitiveness in India and to develop products suitable for Indian market. Daifuku also already had an intralogistics sales office in Mumbai, India, for its local subsidiary, Daifuku India Private Limited. The intralogistics branch of Daifuku India, including the Mumbai office, was consolidated into Vega in April 2022.
In recent years, the robust growth of the Indian economy has brought a surge in needs for automation within the manufacturing and logistics sectors. With the company name change, Daifuku Intralogistics India will continue as a base of operations in India for Daifuku, leveraging the Daifuku brand alongside the wealth of technology and knowledge cultivated through Daifuku's global business development. Going forward, Daifuku will continue to wield its brand to expand its business in the Asia and Oceania markets. In addition, Daifuku Intralogistics India set in motion plans for the construction of a new manufacturing plant, with even further expansion expected in the future. The new plant is forecasted to begin operation in 2024 and is expected to quadruple Daifuku Intralogistics India's production capacity.
| | |
| --- | --- |
| New Name | Daifuku Intralogistics India Private Limited |
| Previous Name | Vega Conveyors & Automation Private Limited |
| Date of Change | December 30, 2022 |
Daifuku Intralogistics India Private Limited Overview
| | |
| --- | --- |
| Location | Hyderabad, India |
| Representative | Garimella Srinivas (Managing Director) |
| Established | October 1999 (Joined the Daifuku Group in April 2019) |
| Business Description | Design, manufacturing, sales, installation, and after-sales service of material handling systems |
| Employees | 227 (as of January 6, 2023) |