A Photographic History of Daifuku

Webb's Chain Conveyor and Technology Made Huge Contributions to the Automobile Industry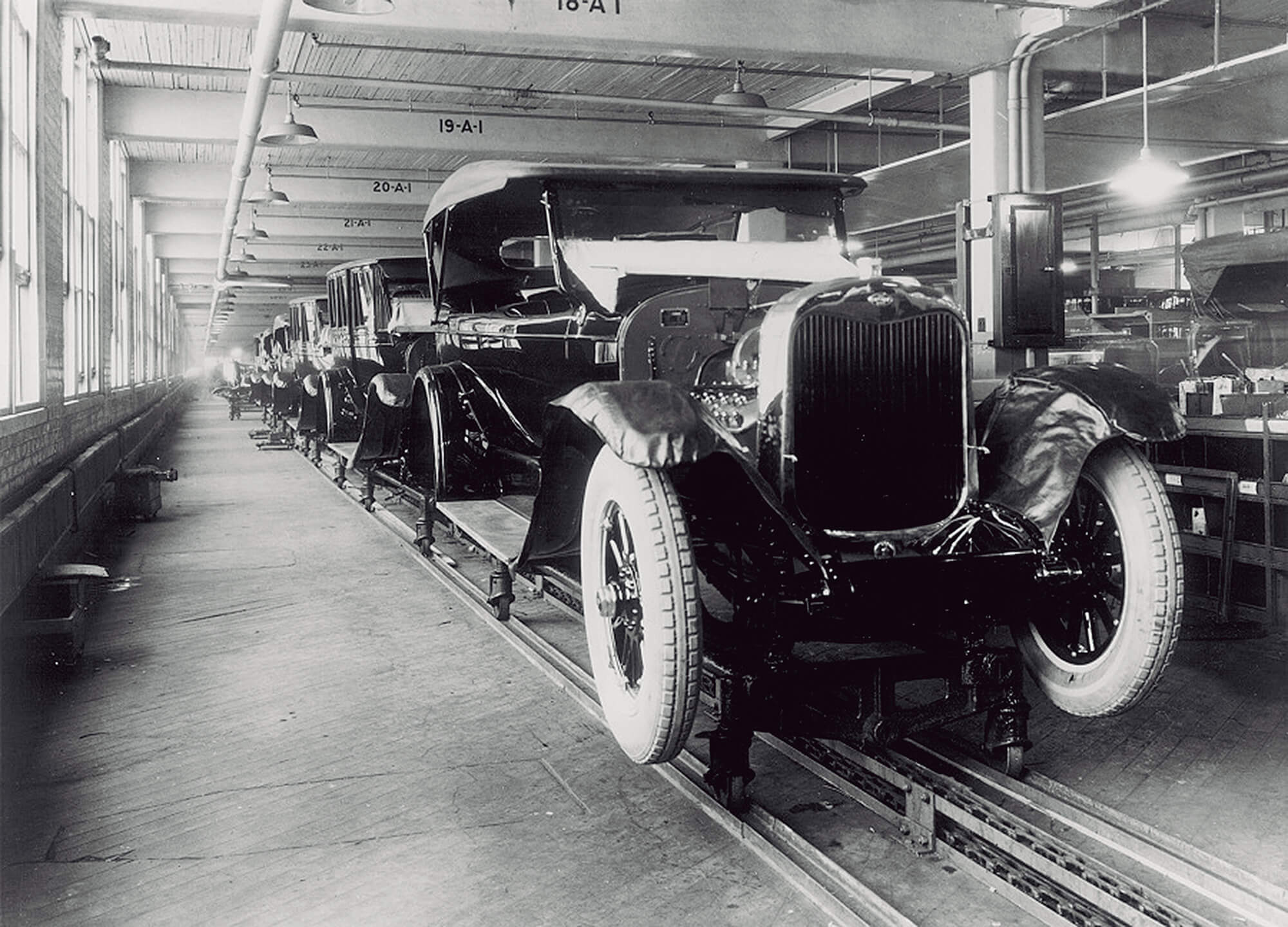 Jervis B. Webb Company (hereafter referred to as Webb) is a Daifuku Group company that was founded in Detroit, Michigan in 1919. It is a groundbreaking company in the material handling industry.
The Webb rivetless chain conveyor is forged, making it extremely strong, and can easily be coupled and dismantled without using tools. It also offers the advantage of flexible production line design, as the rivetless chain can easily adapt to curves and slopes.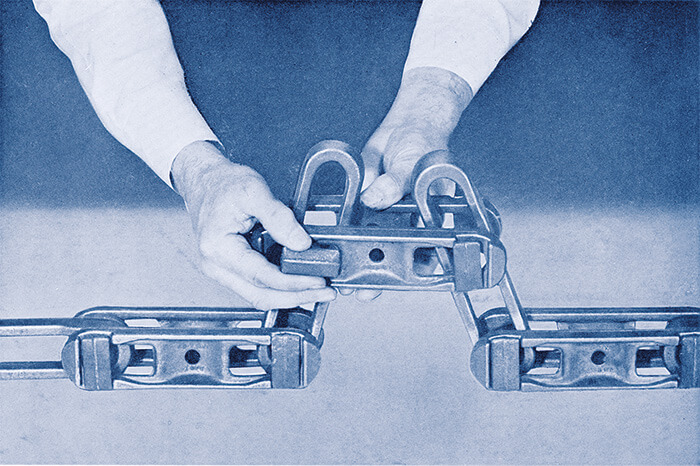 Webb's chain conveyor played an important role in Model T Ford assembly plants, and was also used in many automobile factories in Japan.
In the early years of the North American automobile industry, Webb supplied chain conveyors to automobile manufacturers such as Ford Motor Company. Records show that it filled many orders, particularly in the manufacturing field and, as a material handling manufacturer, contributed to industrial progress in North America. The company later formed a technical alliance with Daifuku and its chain conveyors and technologies made a huge contribution to the growth of the Japanese automobile industry.
Even today, the chain conveyor is one of the key products of our Automotive business, on par with our Flexible Drive System chainless conveyor and our Ramrun monorail.
*

This article is based on the content of "Celebrating the Centenary of Jervis B. Webb Company," a special feature in DAIFUKU NEWS No. 225.