A Photographic History of Daifuku

Building a New Production Base that Coexists with the Natural Environment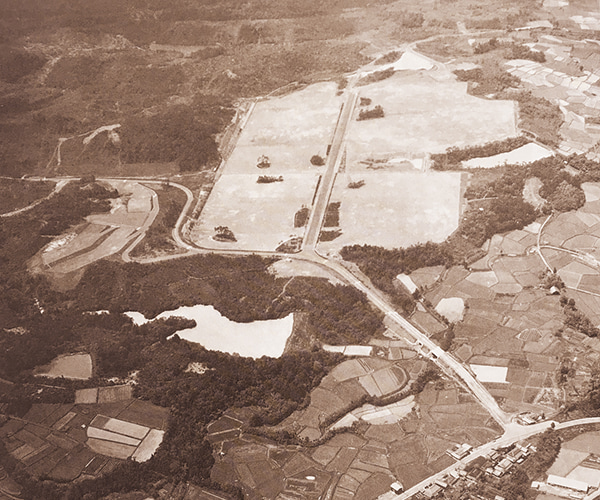 In 1970, a time of booming economic growth, we acquired a vast industrial site of 1.2 million square meters in Hino, Shiga Prefecture, and commenced construction of our Hino Plant, the predecessor of the current Shiga Works. The land is not far from the Yokaichi Interchange on the Meishin Expressway, the main artery for distribution in the region, and is located at a point midway between our production bases in Osaka and Komaki.
We had the dream of building a highly productive manufacturing base with a cooperative atmosphere in an environment blessed with abundant nature. Pursuing this idea, a plant for manufacturing logistics equipment was completed at the Hino site and began operation in 1975. Development of the site continued, and the location evolved into the current Shiga Works. With 14 plants on its premises, and employing approximately 3,000 of our and our partners' employees, Shiga Works is at present one of the world's largest material handling system manufacturing sites.
With Shiga Works as the core manufacturing site of the Daifuku Group, we strive to not only develop and manufacture sophisticated, high-quality products, but also promote various environmental activities including utilizing electricity derived from renewable energy, building a resource-recycling framework, and implementing biodiversity conservation activities.
*

This article is based on the content of "Hini Arata Nari: 50 Years of Daifuku History" and other documents.