A Photographic History of Daifuku

The Mitejima Factory Laid the Foundations for Daifuku's Rapid Growth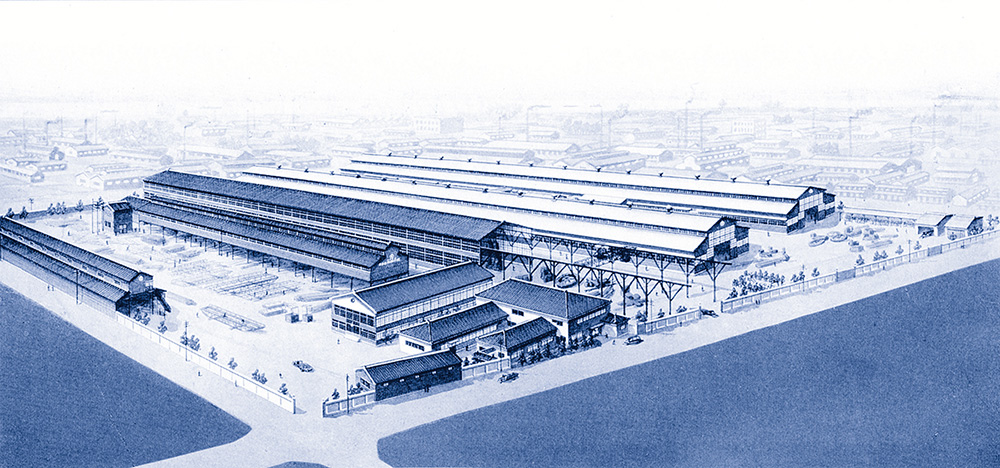 Daifuku was founded on May 20, 1937, under the name Sakaguchi Kikai Seisakusho Ltd. We started out with 150 employees and a factory on a 3,300 m2 site in Owada (now Chibune) in Nishiyodogawa-ku, Osaka.
As World War II loomed ever closer, the Japanese state controlled the economy and urged industries involved with iron and steel to expand their business operations. Accordingly, we purchased a 14,470 m2 site in Nishiyodogawa-ku's Mitejima, a district where there were still expanses of open farmland, and constructed our Mitejima Factory there. Military work was given top priority during the war years, and we manufactured steam engines for ships, and forging presses used in the manufacture of aircraft. We moved our headquarters from Owada to Mitejima in 1940.
After the war, the Mitejima Factory supported the company by manufacturing products such as cranes, the Stacker elevator, the Piler carrier, and various kinds of conveyors. We later formed a technical alliance with Jervis B. Webb Company in the U.S. (now a Daifuku Group company) and started to manufacture chain conveyors, thereby supporting the full-scale production of passenger vehicles.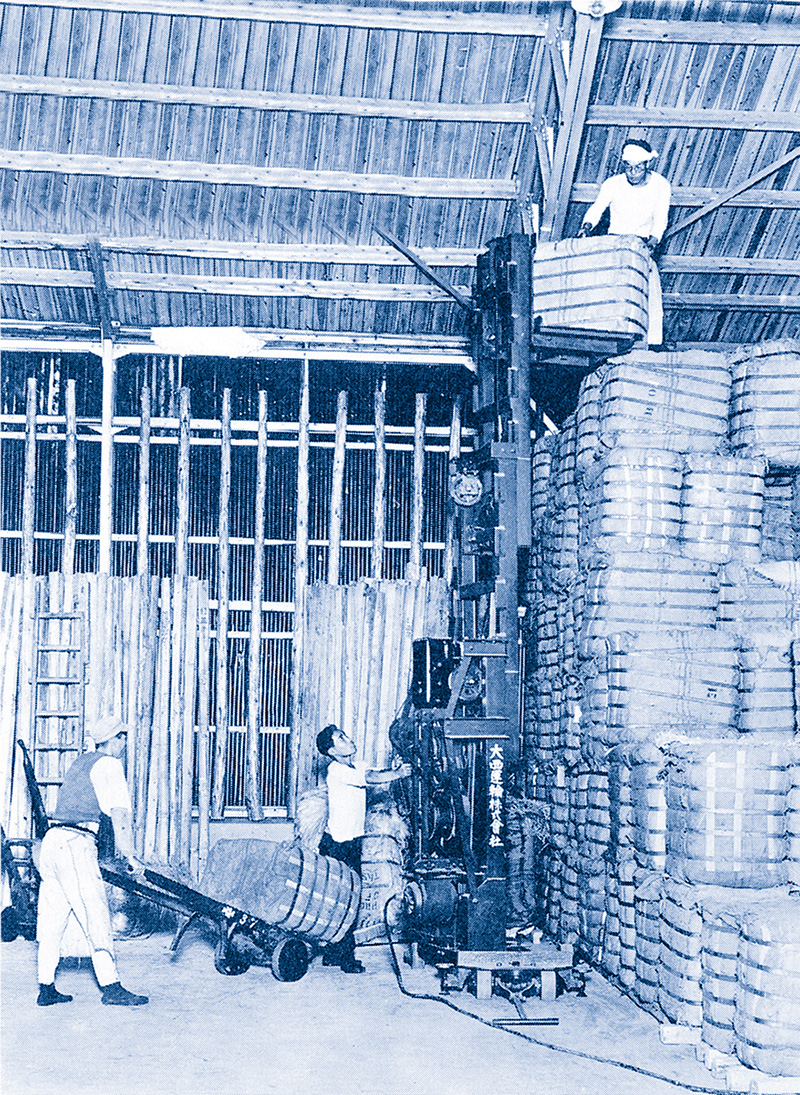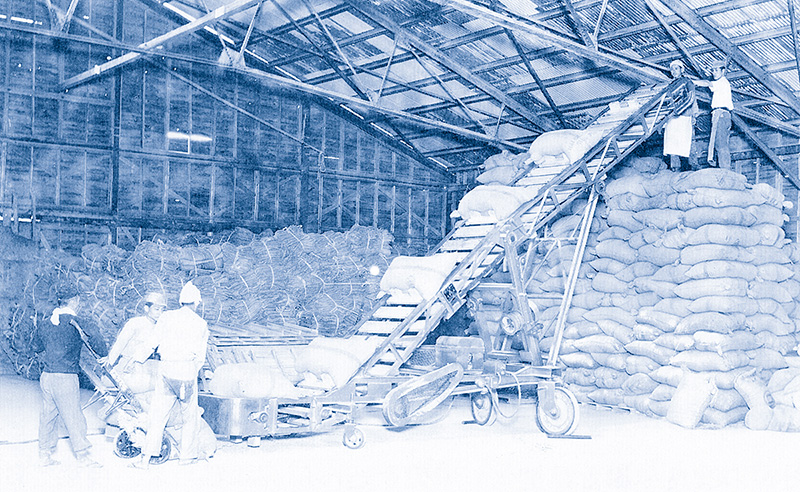 Left: The Stacker, a three-stage elevator to stack sacks
Right: The Piler, a mobile carrier capable of loading at the required height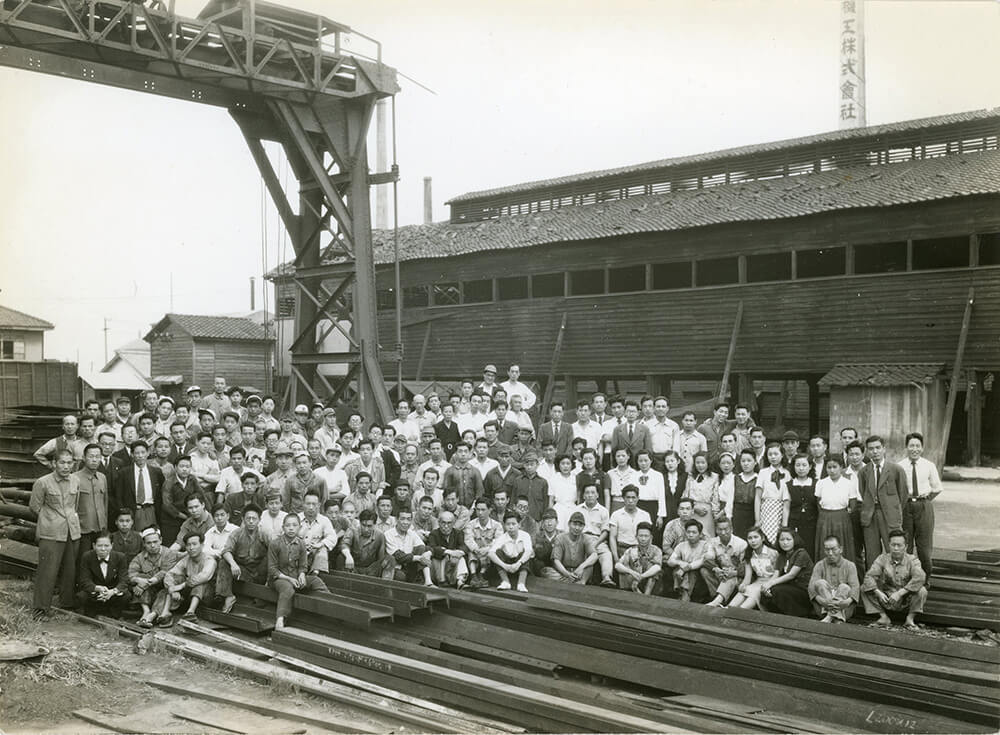 *

This article is based on the content of "Hini Arata Nari: 50 Years of Daifuku History" and "Automation that Inspires: A Celebration of Daifuku's 70th Anniversary 1937-2007"