Providing Optimal and Best Solutions
Since 1937, Daifuku has focused on material handling – the movement of finished goods and work in progress. Our world-class systems lead the industry by combining conveying, storage, sorting, picking and controls. Our products serve customers in a range of industries and countries.
Total Support
We have refined our expertise not only as a manufacturer but also as a system integrator, so that we can provide precise solutions to the challenges faced by customers across a variety of industries. We provide total support ranging from consulting to after-sales service, and offer 24-hour support, remote monitoring of equipment operation and preventive maintenance services.

Core Businesses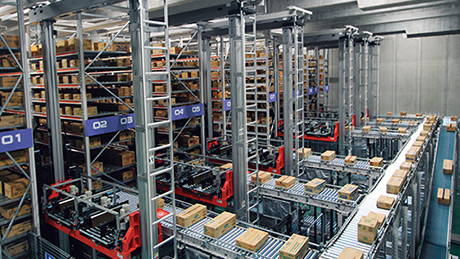 Intralogistics
Intralogistics

Manufacturing and Distribution Systems
Provides automated storage, transport, sorting and picking systems that are optimized for each customer, to distributors including e-commerce, retailers, wholesalers, transportation and warehousing, and to manufactures including food, pharmaceuticals and chemicals. We deliver the smart logistics sought by customers by incorporating cutting-edge technologies such as IoT and AI.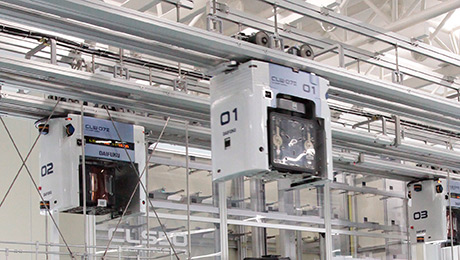 Cleanroom Site
Cleanroom

Cleanroom Production Line Systems
Provides cleanroom transport and storage systems essential in manufacturing semiconductors and flat panel displays. We have delivered numerous systems to many of the world's leading electronics companies and component manufacturers. As a global supplier, we develop systems that respond to the evolution of semiconductors and flat panels to ensure that we continue to improve our customers' operating rates.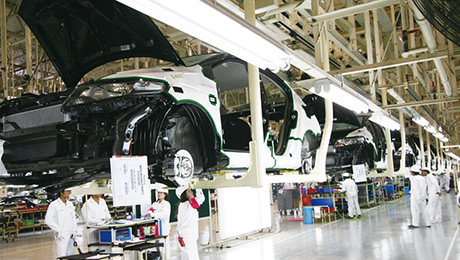 Automotive
Automotive

Automobile Production Line Systems
For more than half a century, we have provided automobile manufacturers worldwide with systems that support their manufacturing operations. In the ever-evolving automobile industry, we use our extensive know-how and technologies to respond to sophisticated and diversified demand, as well as develop pioneering systems that support parts logistics and other areas in automobile manufacturing.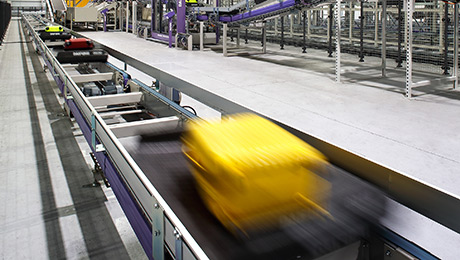 Airport Technologies Site
Airport

Airport Technologies
Provides a broad range of solutions for airports, including baggage handling systems, automated baggage check-in systems, baggage screening systems, and software and controls. The business operates worldwide in collaboration with its Group affiliates in North America, Europe and Asia Pacific.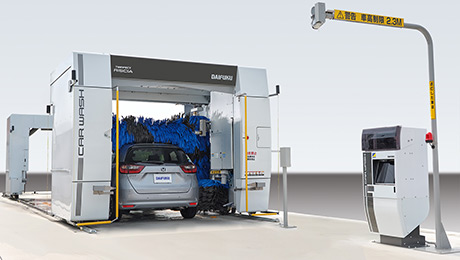 Auto Wash

Car Wash Machines
Provides mainly car wash machines and related products to filling stations and automobile dealers primarily in Japan and Korea. The business offers a range of car wash models to ensure customers can choose features that meet their needs, including eco-friendly, ultra-quiet and water-saving functions among others.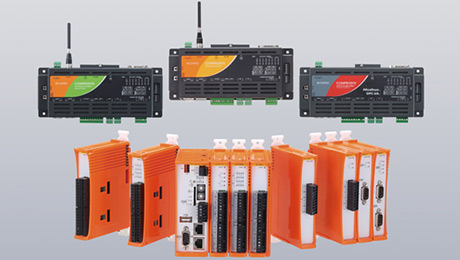 Contec Site
Electronics

Electronics
Provides industrial computers, measuring/control systems, and IoT solutions through Daifuku's subsidiary Contec Co., Ltd. Customers come from a wide-range of industries such as energy, medical, and railway.