Why Just-in-Time Supply Chains Are No Longer the Sole Solution

Russell Hutchinson, business development manager at Daifuku, thinks the era of lean manufacturing and supply chains may be coming to an end. Here, he examines the global forces that are changing the rules of automation and logistics.
Ever since I can remember, 'lean' has been the preferred adjective to describe an optimal supply chain. Whether it be the food, automotive, spare parts or fashion industry, the less fat on the bones of the logistics process, the better. Highly sophisticated automation and warehouse management systems have developed to allow many thousands of SKUs to be moved, tracked and monitored in real time. Any products that have not moved in the past 30 days are signs of inefficient supply chain management.
In the wake of Brexit, international shipping failures such the Evergreen in 2021, the unremitting Covid epidemic and the conflict in Ukraine, once reliable global supply chains have been stretched to breaking point. A worldwide shortage of microchips has seen many car manufacturers plunging into losses which have been attributed to a failure to supply finished vehicles. Earlier this year (July 2022) luxury car brand Aston Martin posted a loss of £285.4m for the first half of the year, blaming supply chain shortages which left hundreds of vehicles unfinished.
We've seen supply chain disruption affect other sectors in recent years, leading to shortages of certain foodstuffs, fuel, spare parts and even toilet rolls.
The Lean Concept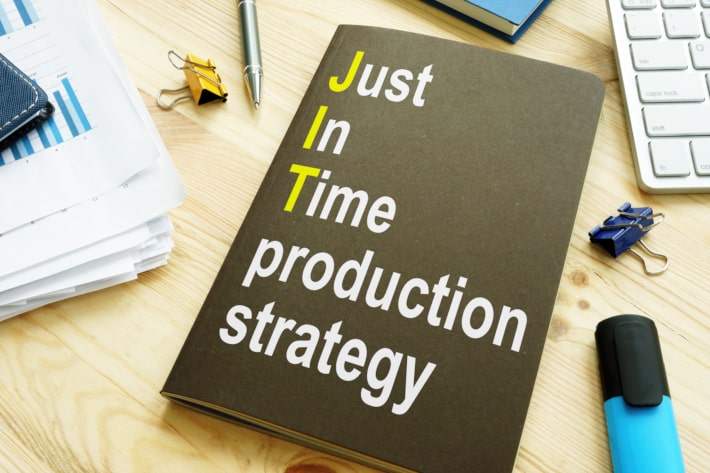 Back in the early 1980s, production planners in the car industry could source components easily, keen to meet the unremitting demand from manufacturers that were eager to meet booming market demand across the globe. However, when the economic cycle slowed, manufacturers found themselves with significant inventories, forcing the industry – led by Japanese manufacturers – to explore new ways of minimising stock levels and risk. The concept of just-in-time (JIT) was born - and a new era of supply chain management began.
While the concepts of JIT and other lean tools such as KANBAN are important elements of efficient manufacturing, recent global events have prompted a revision of this fundamental structure, which has dominated global trade and industry for decades.
Automation – A Supply Chain Solution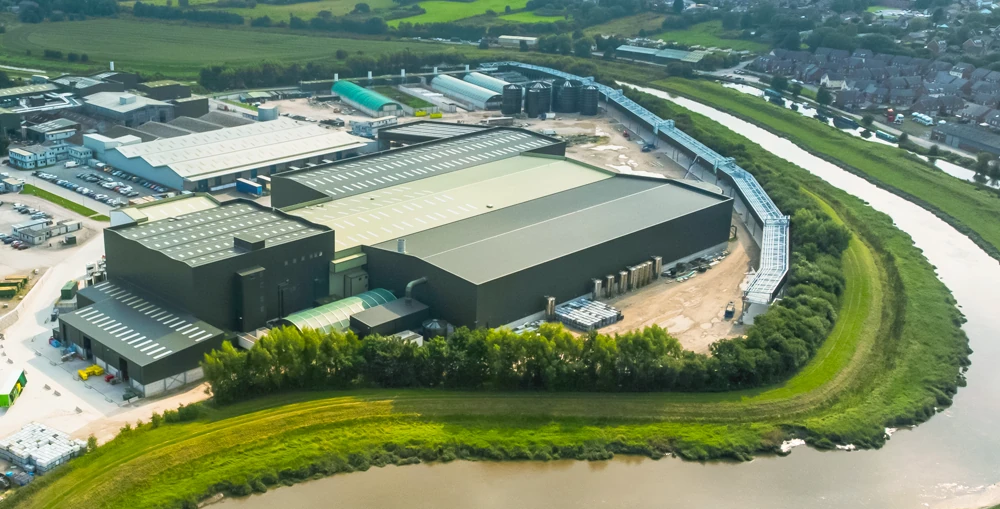 While it is not easy to re-engineer established supply chains overnight, more companies are now exploring the options of alternative sourcing strategies, increased buffer stocks and increased automation to de-risk their current operations.
We have recently completed a major project for UK-based pet food manufacturer, GA Pet Food Partners, which demonstrates the importance of not always assuming that 'lean is best'. Serving more than 2,500 customers globally, the Lancashire-based business produces over 80,000 tonnes of complete dog and cat food to strict human-grade standards. Its innovative use of intelligent automation underpins the business' operational efficiencies, while enabling it to manufacture 930 different products for its global customer base of pet food brands.
Complexity Made Simple
Being able to manage such complexity, while maintaining the highest food standards, is largely down to the company's adoption of best-in-class technology, which includes fully automated fork lift trucks, high bay storage and retrieval systems, sorting transfer vehicles (STVs), conveyors and automated guided vehicles that operate between operational facilities.
Daifuku was responsible for the design and installation of the storage and retrieval systems within the Ingredients Kitchen area of the GA Pet Foods' facility. This solution comprises 12 automated cranes, with associated racking, which creates 21,000 unique storage locations.
Interestingly, GA Pet Food Partners' automation investment strategy has been underpinned by the business' adoption of sales and operational planning (S&OP) principles. Instead of assuming 'lean is always right', the team at GA have taken time to really understand their operation and realised that 'lean' is not the right approach for them.
Here, automation has not been about labour saving or cost cutting. Technology has enabled it to increase output by 30%, improve overall plant efficiency (achieving an improvement of 15% in extrusion up time) and maintain world-class quality standards. The use of leading-edge automation has also enabled GA Pet Foods to remain flexible – one of its key areas of competitive advantage within the global pet food production sector. This as all be done without any increase in headcount at the facility.
Rethinking Lean in Automotive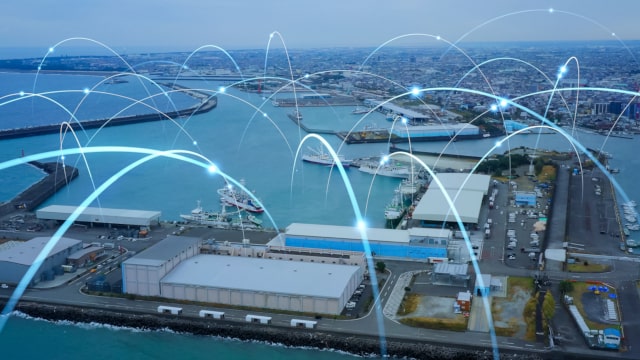 Car maker Tesla was able to sidestep some of the problems created by the global shortage of chips by offering models without certain features, such as Bluetooth or lumbar supports. Their ability to redesign parts in-house (due to their vertical integration strategy that relies less on external suppliers) has served the business well over the last few years. According to Reuters, the company boosted deliveries by an impressive 87% high in 2021, increasing its share price by 13% at the time.
However, in reality most car manufacturers rely on their complex network of suppliers. This means that investment in buffer stocks has usually been their most potent weapon against the threat of a less predictable supply chain.
One of the key takeaways from this year's Automotive Logistics & Supply Chain Global Conference was that fact that more manufacturers and suppliers were willing to re-evaluate trade-offs when it came to supply chain resiliency.
Indeed, the 2022 event confirmed that major OEMs such as GM are now holding more inventory and buffer stock and becoming much more open minded about changing their commitment to lean principles. Similarly, agricultural equipment manufacturer Agco said it was becoming much more "aggressive" in securing inventory as part of its supply chain strategy. Certainly, Daifuku has seen a marked increase in manufacturers across a range of industries actively exploring options to increase inventory, buffer stocks, automation and supply chain visibility.
This is a delicate balancing act as many manufacturers don't have the margins or working capital to take on extra inventory. It is important to get the balance right when investing in automation and warehousing to build greater supply chain resilience. For some businesses, there are simply not sufficient capital reserves to invest significantly into warehousing to create buffer stocks. For others, there are simply no viable alternatives to their current supply networks. And if there were, moving from one supplier to another is no simple task.
What Next for the Lean Concept and Supply Chains?
While lean manufacturing and supply chains are certainly here to stay in one form or another, we are seeing a much more open mind from many manufacturers when it comes to assessing alternative models. Automation is one answer to the supply chain conundrum with its ability to maximise storage capacity, increase efficiency, and streamline distribution and manufacturing operations.
Interested to learn more about how GA Pet Food found the right material handling solution from Daifuku? Read the case study. If you need help finding the optimal buffer solution to improve your supply chain resiliency, reach out to one of our Daifuku global offices or contact us through the Contact Us button.
Russell Hutchinson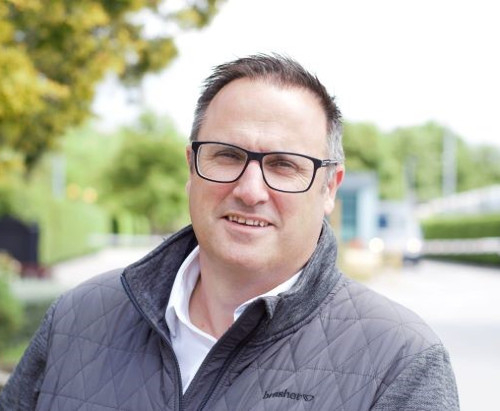 Business Development Manager of Intralogistics, Daifuku Europe
Russell Hutchinson is a business development manager for Daifuku covering the UK and Ireland. He has been in sales focused roles for over 25 years after graduating with a Bachelor of Engineering degree at Nottingham Trent University and has been involved in warehouse automation sales for the past 7 years, joining Daifuku in 2021.
View all posts
Contact Us
For product inquiries, please reach out to us via our Contact Us page.
Contact Us
Contact Us
For product inquiries, please reach out to us via our Contact Us page.
Contact Us(English)
Contact Us
For product inquiries, please reach out to us via our Contact Us page.
Contact Us(English)