Mini Load Automated Storage and Retrieval System (Mini Load AS/RS)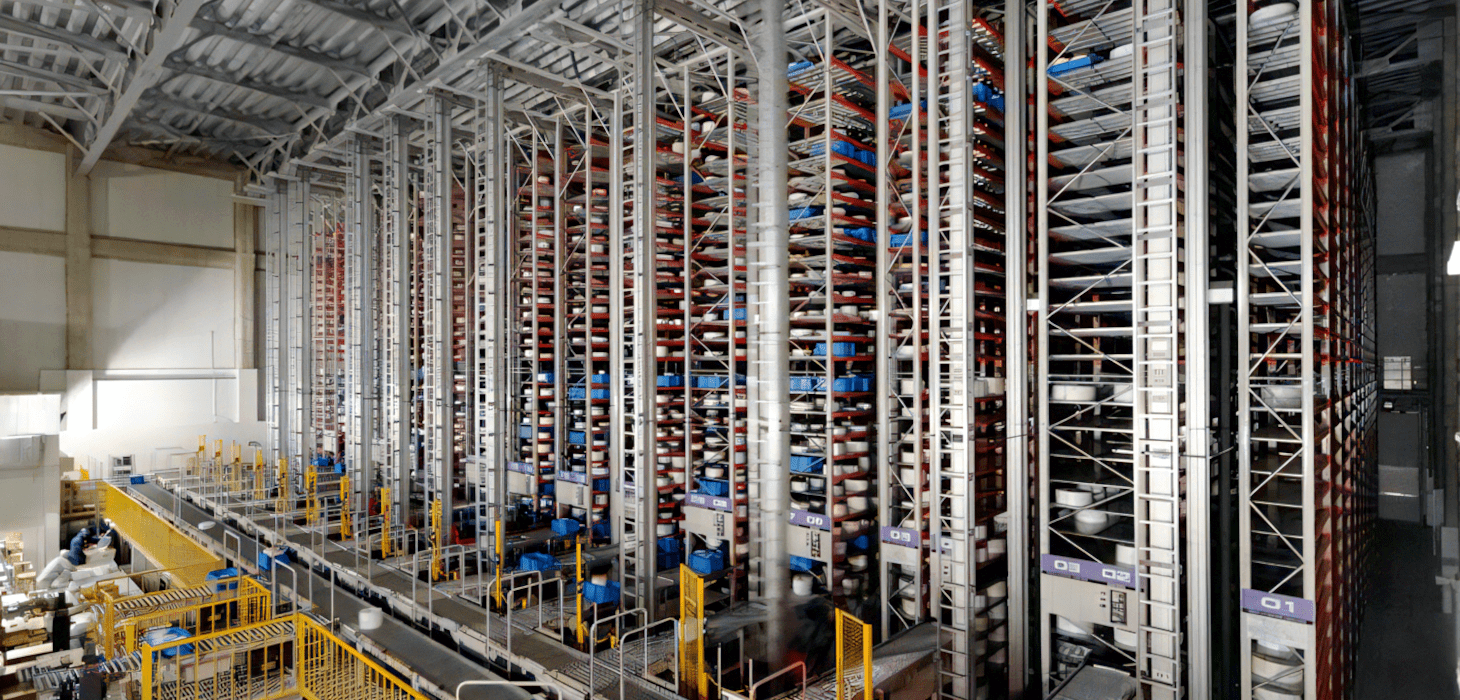 Daifuku's mini load automated storage and retrieval system (mini load AS/RS) provides fast and efficient storage and retrieval for containers, trays, cases, and other small loads. Its high speed ensures timely inventory supply for both order-picking and manufacturing operations. The mini load AS/RS is user-friendly and can be easily integrated into an existing material flow.
Features
1. Fast and Accurate
The mini load stacker crane moves quickly and accurately to handle throughput for high-volume order picking or manufacturing.
2. High-Rise, High-Density Storage
A mini load AS/RS utilizes more vertical space than traditional selective rack systems. Loads are placed on shelves with high precision to optimize storage density.
3. Smooth, Quiet Performance
The mini load stacker crane uses aluminum masts and urethane wheels to achieve stable and quiet movement, even at high speeds. Our low-noise, mini load AS/RS can be installed virtually anywhere, including next to offices or on upper floors in buildings.
4. Improved Operating Efficiency
The high-speed stacker crane automatically stores and retrieves loads quickly and precisely, delivering them directly to operators for picking. This eliminates time spent looking for and retrieving items. Mini load AS/RSs are also perfect for sequencing items prior to sorting and improving the efficiency of later handling processes.
5. Reduced energy consumption
The latest mini load stacker crane model is 15% lighter than the previous model. The motor was also made smaller, reducing electricity consumption.
Model System
See a model system to view the basic configuration of a mini load AS/RS .
Contact Us
For product inquiries, please reach out to us via our Contact Us page.
Contact Us
Contact Us
For product inquiries, please reach out to us via our Contact Us page.
Contact Us(English)