CSR Management
The Daifuku Group believes that the basic principles of CSR are to build a symbiotic relationship with its stakeholders and to practice the Group's Corporate Policies Structure through its corporate activities.
Daifuku's CSR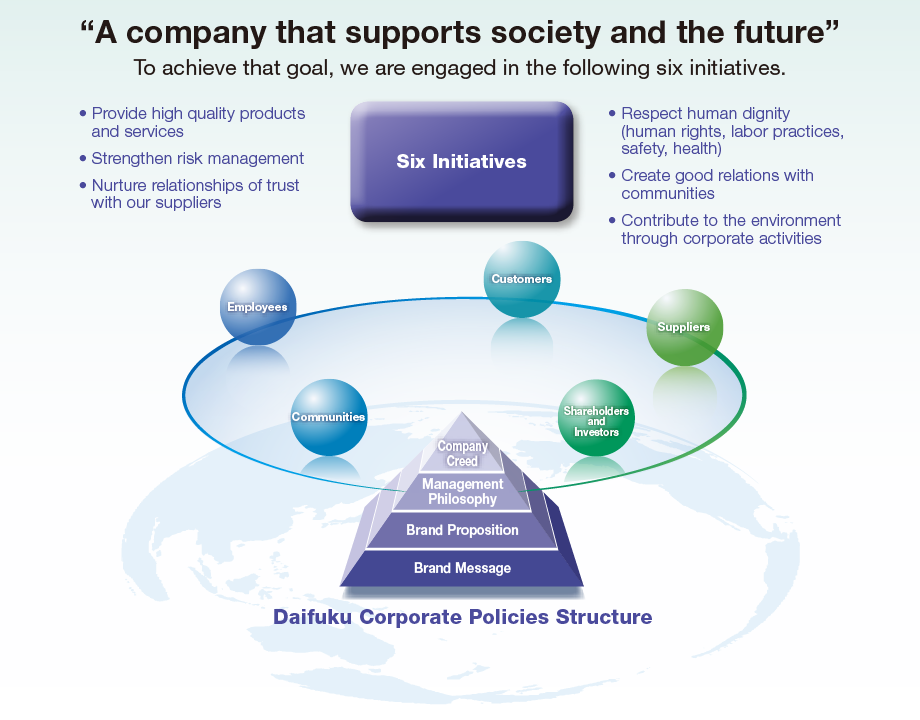 Showing Our Passion for the Endangered Peregrine Falcon Through Origami
Daifuku's Shiga Works main production site, which is surrounded by lush green areas, strives to maintain harmony with nature. The site, where environmental conservation activities are regularly conducted, is home to a wide range of fauna, including 49 endangered species.
As a biodiversity conservation initiative, Daifuku devised a plan to create the "Longest chain of origami sculptures" to set a Guinness World Records®* by using the peregrine falcon, one of the endangered species that resides at the Shiga Works, as a motif. In May 2017, on the day to mark the Company's 80th anniversary, 235 employees and their family members gathered at the Shiga Works and completed a chain of 5,510 origami falcons. The chain was certified as a new world record, a considerable increase from the previous record of 2,855 origami links.
* Guinness World Records® is a registered trademark of Guinness World Records Limited.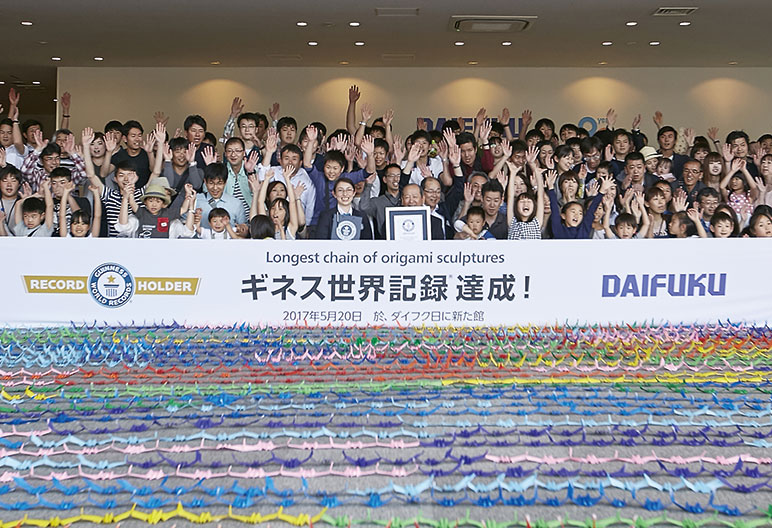 News Release May 24, 2017
Daifuku sets a new Guinness World Record on its 80th year anniversary
CSR Management (PDF: 635 KB)