Global Presence
The Daifuku Group has steadily pursued global business development, establishing production and sales locations in 23 countries and regions. Non-Japan sales accounted for 65% of revenue in fiscal 2016.
Fiscal 2016 sales by region, ratio to total net sales
↓ This chart is scrollable/draggable horizontally.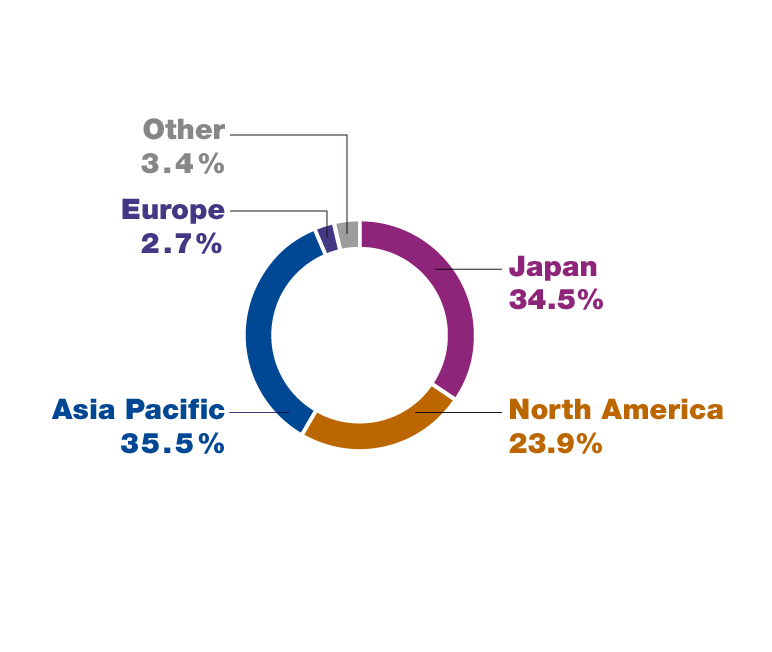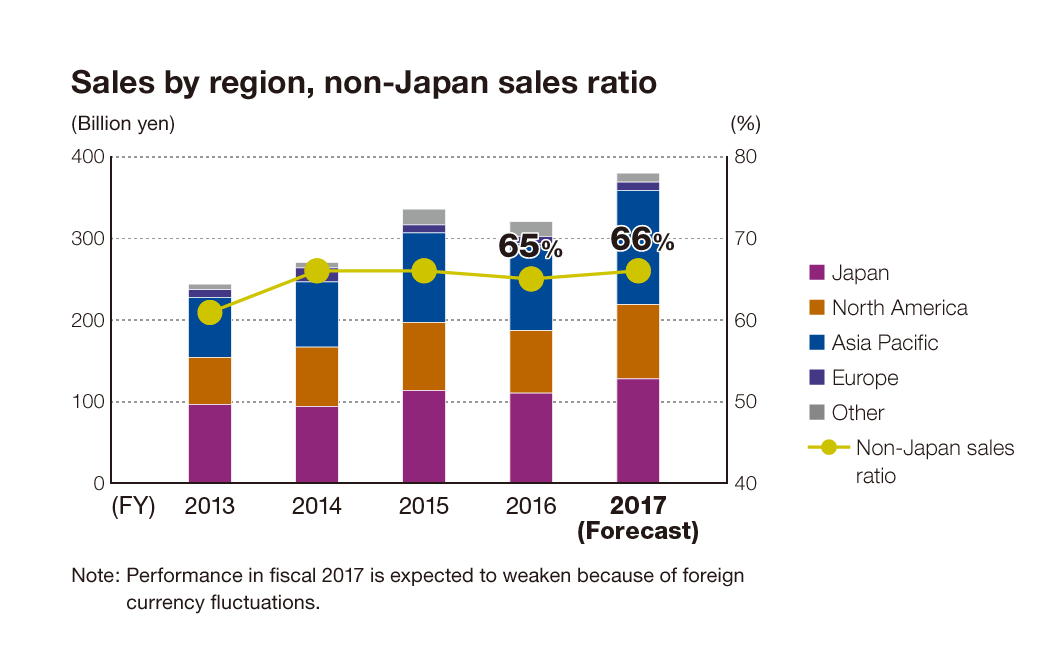 Top 20 worldwide materials handling systems suppliers 2016 (Net sales, U.S. million dollars)

* Equity-method affiliate since July 2012
Source: Modern Materials Handling - May 2017
Note: There may be instances where ranking and sales do not correlate, due to the timing of each company's revenue data submission.
Daifuku's global production sites

Shiga Works (Main Campus)
Komaki Works
Daifuku America
Jervis B. Webb
Wynright
Jervis B. Webb (Canada)
Contec DTx
Daifuku (China) Automation
Daifuku (China) Manufacturing
Daifuku (Suzhou) Cleanroom Automation
Daifuku Korea
Clean Factomation
Hallim Machinery
Taiwan Daifuku
Taiwan Contec
Daifuku Singapore
Daifuku Thailand
Daifuku Logan
Global Presence (PDF: 1.39 MB)