Daifuku at a Glance
Profile
Since its founding in Japan in 1937, the Daifuku Group has established a long track record in material handling spanning a wide variety of sectors. Having aspired toward globalization from early on, Daifuku today operates in 22 countries and regions and is the world's top material handling systems manufacturer. Featuring an integrated approach from consulting to engineering, design, manufacturing, sales, installation, and after-sales services, Daifuku's comprehensive business structure is one of its unique strengths.
Under Value Innovation 2017, a four-year business plan that commenced in April 2013 with the key words of "innovation" and "solutions," Daifuku seeks to become more responsive to the needs of its customers and society, while maintaining its core material handling business. Daifuku is evolving into a top-class Value Innovator that can offer the optimal and best solutions to help its customers gain a competitive edge.
Company Creed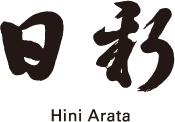 Today we are doing better
than we were yesterday.
Tomorrow we will be growing
ahead of where we are today.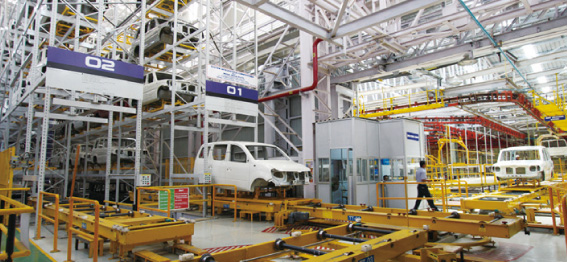 Mahindra & Mahindra Ltd. (India)
Consolidated Net Sales


336.1

billion yen
Operating Income


20.8

billion yen
Sales in the World


No.1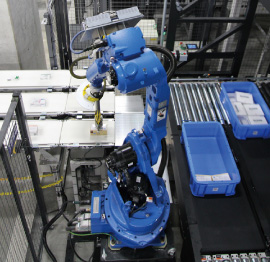 Toho Pharmaceutical Co., Ltd. (Japan)
Non-Japan Sales Ratio


66

%
Service Sales Ratio


27

%
ROE


11.6

%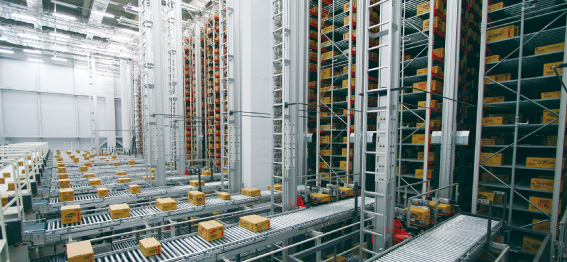 LOTTE Confectionery Co., Ltd. (South Korea)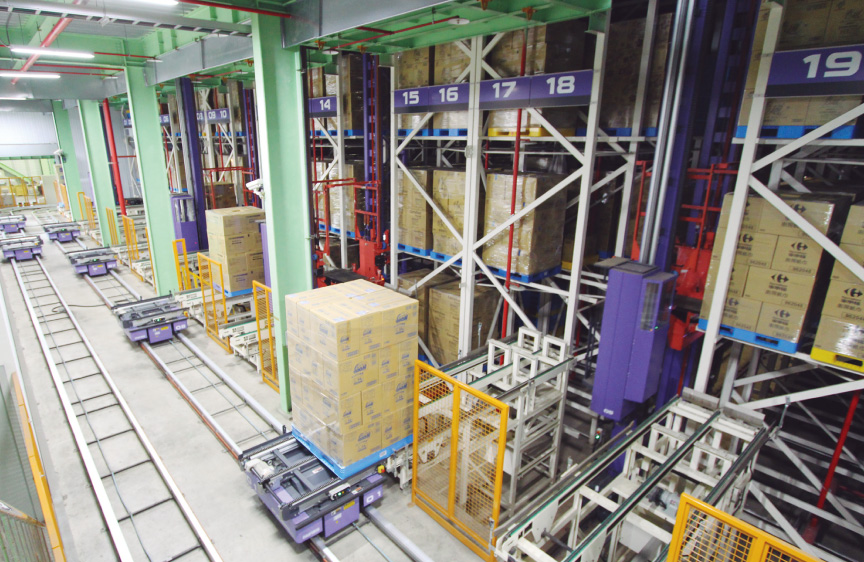 Cheng Loong Corporation (Taiwan)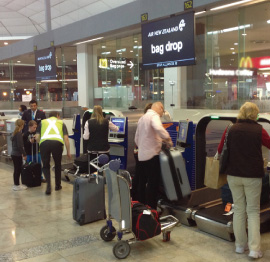 Melbourne Airport (Australia)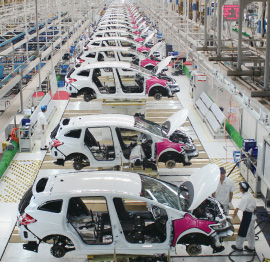 Dongfeng Honda Automobile Co., Ltd. (China)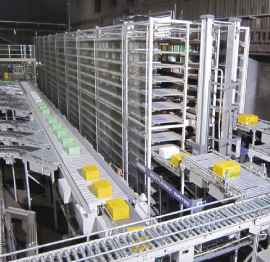 Shihoro Potato Facilities (Japan)
Daifuku at a Glance (PDF: 834 KB)