Business Model
Daifuku is achieving sustained increases in corporate value by providing the optimal and best solutions to customers in virtually all industries and business fields.
Daifuku offers the best solutions tailored to industries and individual markets, employing comprehensive capabilities ranging from consulting services and system designs to after-sales services and retrofits to prolong the useful lifetimes of facilities. In sum, Daifuku has the capabilities for overcoming difficult problems, and providing proposals based on its experience, the ability to implement proposals that are "always an edge ahead," and the capabilities for applying strengths gained from other fields. These qualities have enabled Daifuku to build and maintain the trust of customers based on many years of relationships, which are also the motive force enabling Daifuku to win new customers.
↓ Click on "Inputs" and "Outputs" for more details.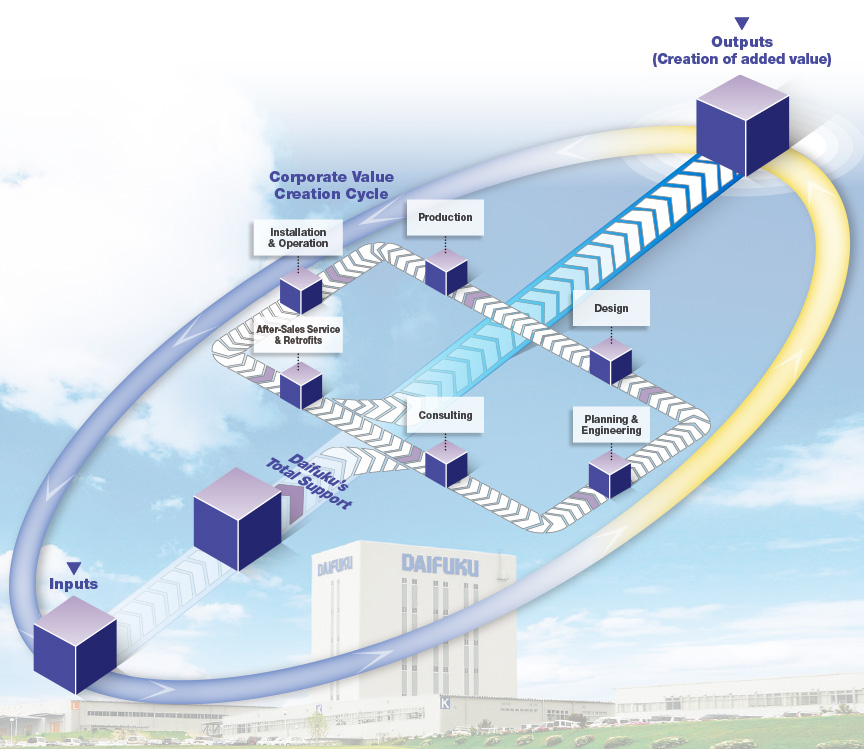 Business Model (PDF: 1.29 MB)