Daifuku has applied the techniques and expertise it has honed in the manufacturing and distribution sectors to develop systems for supplying, collecting, storing, and managing sterilization containers for surgical instruments at hospitals, automating storerooms in libraries, and other solutions for various facilities and service sectors.
Solutions for Public and Other Sectors
Hospital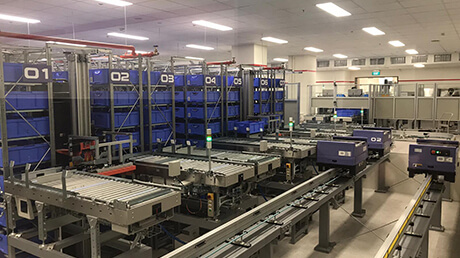 Daifuku's automated warehouse and vertical carousels enable hospitals to manage sterilization containers containing sets of surgical instruments by procedure and retrieve sets according to surgery schedules. By also incorporating automatic guided vehicles, hospitals can automate the entire container management process all the way to supply and collection. Storing tools on vertical carousels in central supply rooms helps hospitals save space, as well.
Library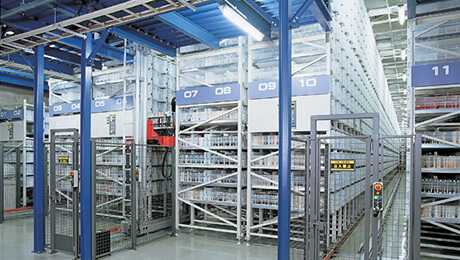 Libraries hold massive collections of books. With Daifuku's automatic warehouse solutions, library administrators can store their collection at the optimal temperature and humidity conditions, process user requests, and swiftly retrieve the appropriate items from the shelves. In addition to developing solutions for books, Daifuku also provides automated warehouse systems for historical newspapers, statistical data, and microfilms.
Columbarium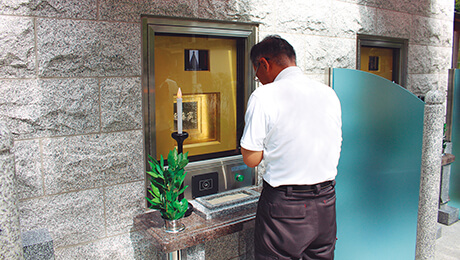 Daifuku offers automated ossuary systems that let users make the most out of limited cemetery space, allowing families a simple, convenient way to pay respect to their loved ones. Daifuku's lineup also features video equipment that shows portraits of the deceased and footage of old memories, creating a new, unforgettable experience for people visiting gravesites.
Insurance and securities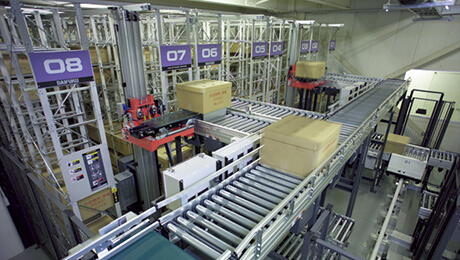 Distribution centers often process enormous volumes of pamphlets, forms, and stored documents. With Daifuku's cutting-edge lineup of material handling systems, users can boost their storage efficiency levels with high-density storage, make storage and retrieval less labor intensive, and ship orders quickly and error-free.
Rail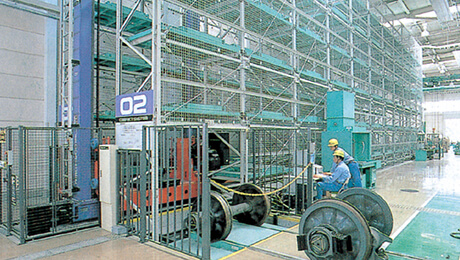 In the field of rail vehicle maintenance, Daifuku's automated warehouses and other solutions help users do a safer, more efficient job of storing and supplying wheels and axles, air conditioners, pantographs, and other equipment that require regular maintenance and replacement.
Electric power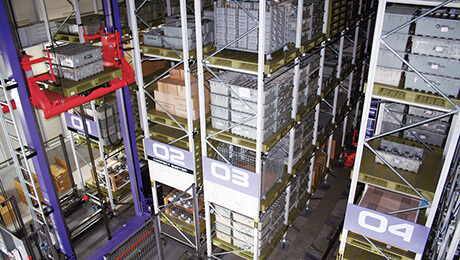 Distribution systems are instrumental in storing electrical wires and the many other products that go into forging secure lifelines. In the event of an earthquake or another disaster, companies need to be able to ship out voltmeters as quickly as possible. To meet these needs, Daifuku ensures that its automated warehouses have optimal vibration control and seismic isolation capabilities. These solutions help companies mitigate risk and establish stable supply structures.
Recycling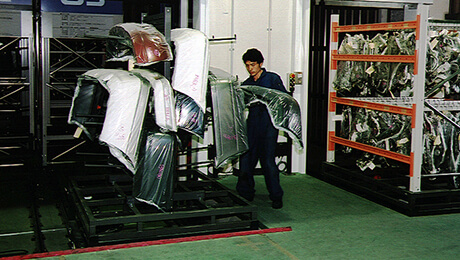 Efforts to decrease electrcity consumption, reduce labor, and boost work efficiency is becoming increasingly vital for recycling distribution, which includes everything from automobiles and appliances to rare metals. By installing the latest systems for separation and sorting operations and incorporating automated warehouse solutions for storing recyclable parts and materials, companies can take their storage and management capabilities to the next level.
Contact Us
For product inquiries, please reach out to us via our Contact Us page.
Contact Us
Contact Us
For product inquiries, please reach out to us via our Contact Us page.
Contact Us(English)