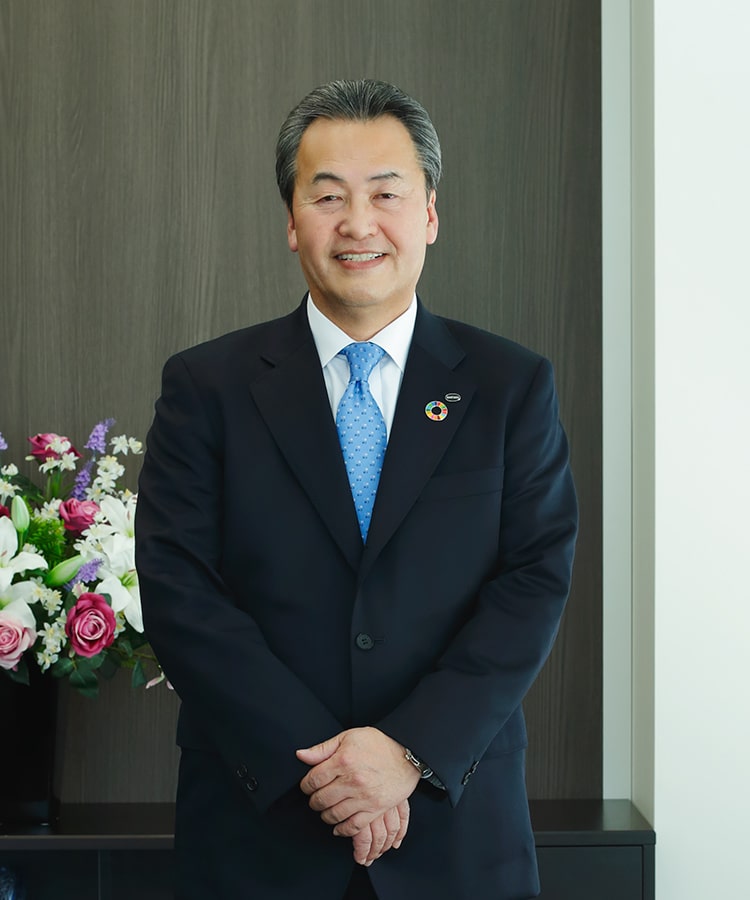 Daifuku faces a radically-shifting business environment, confronting issues like climate change and the spread of COVID-19. Amidst these diverse changes in our external environment and the impact they pose to our business, we have worked on solutions for serious social challenges, like labor shortages due to the falling birthrate and the aging population, through automating and saving on manpower using our material handling systems. We interpret these social challenges as business opportunities, and this emboldens our efforts towards being a sustainable business that reconciles social value with economic value, and gives back to society in a wide range of ways.
In putting our sustainable business to practice, we assented to and signed the United Nations Global Compact (UNGC), which encompasses 10 principles across the four fields of human rights, labor, the environment, and anti-corruption; and, we are also working to achieve the Sustainable Development Goals, which were adopted by the UN in September 2015.
In February of 2021, we redefined 18 aspects of materiality in line with the SDGs along the five themes of "contributing to a smart society," "maintaining and improving the quality of products and services," "enhancing operational framework," "respecting human dignity," and "contributing to the environment through our business." Moreover, in April 2021, we announced specific goals to be attained over the course of our three-year Sustainability Action Plan to tackle the materiality we have identified. Going into the future, I will serve as chairperson of our Sustainability Committee to form the core of our Group-wide efforts to promote the earnest implementation of this Plan and the achievement of our goals.
Hiroshi Geshiro, President and CEO